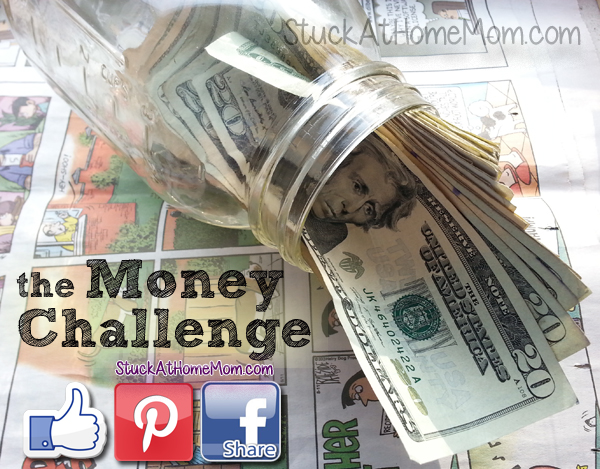 The Money Challenge with Printable Chart [Save $1,378.00] Week 35
[wpdm_package id='18445′]
—————————————————-
2015 – 52 Week Money Challenge PDF
Download printable
[wpdm_package id='14975′]

The Money Challenge with Printable Chart
[Save $1,378.00] Week 35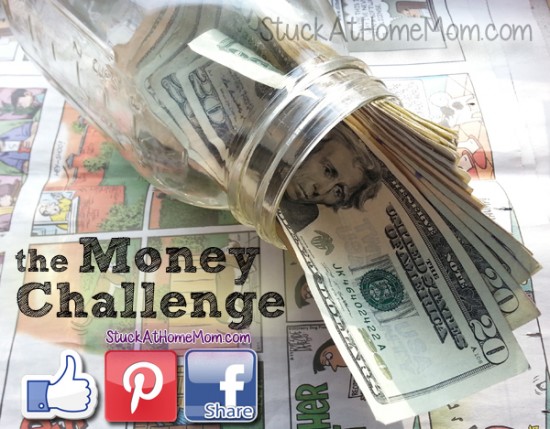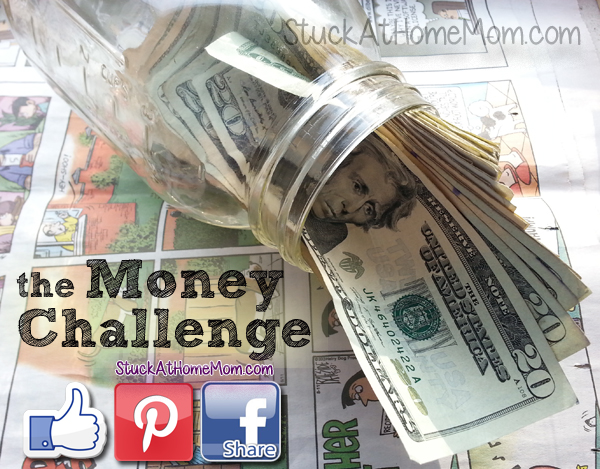 Published Aug 25, 2013

…… and once again it's time for the 52 Money Challenge – Week 35! YAY!!
It's week 35 and that means $35.00 into our jars for a grand total of $630.00
We've reached the $600. mark!
I have to admit back in January I didn't think I'd be here.
Now for all those Naysayers: This is meant to be FUN! A fun way to save money.
Stop sending me emails explaining, in detail, the amount of interest I'm losing.
I don't care!!! I'm having fun!
Ok, now that I have that out of my system ….
As always you can make this week your week 1!
It's not hard. It's fun. Do it with friends!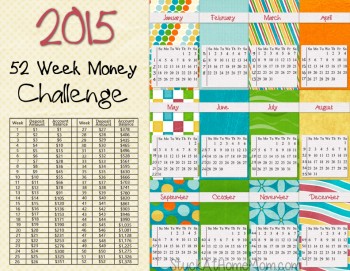 Download printable

52 week money challenge 2015 PDF
[wpdm_package id='14975′]

Then grab a jar a buck and get started.
There are Thousands of us! Come join our little group at StuckAtHomeMom.com and start saving!
In just 35 weeks we've saved $630! 35 weeks may seem like a lot, but if we had never started we would have never gotten this far.
Money Quotations
Money is valueless, except as it will satisfy wants.
Edwin T. Freedley
Money should be mastered, not served.
Syrus, Maxims
A man's true wealth is the good he does in this world.
Bendixline
I want the whole of Europe to have one currency; it will make trading much easier.
Napoleon I
Men do not understand how great a revenue is economy.
Cicero
Poverty is a blessing hated by all men.
Italian Proverb
Enough is better than too much.
French Proverb
If your riches are yours, why don't you take them with you to t'other world?
Ben Franklin
It's good to have money and the things money can buy, but it's good, too, to check up once in a while and make sure that you haven't lost the things that money can't buy.
George Horace Lorimer
Money alone sets all the world in motion.
Publilius Syrus
Soon gotten, soon spent; ill gotten, ill spent.
John Heywood
Have the courage to set down every penny you spend, and add it up weekly.
Josephus Nelson Larned
When you have money, think of the time when you had none.
Japanese Proverb
Man must choose to be rich in things or the freedom to use them.
Ivan Illich
Love does much, but money does all.
French Proverb
The almighty dollar, that great object of universal devotion throughout our land.
Washington Irving
A feast is made for laughter, and wine maketh merry: but money answereth all things.
Ecclesiastes 10:19
Seek rather a man without money than money without a man.
Themistocles
Put not your trust in money,
but put your money in trust.
Oliver Wendell Holmes
If money go before, all ways do lie open.
William Shakespeare, The Merry Wives of Windsor
Money amassed either serves us or rules us.
Horace
A man who both spends and saves money is the happiest man, because he has both enjoyments.
Samuel Johnson
You must learn to save first and spend afterwards.
John Poole
A full purse is not as good as an empty one is bad.
Yiddish Proverb