Category: Crafts & Printouts
Once a kid hits about 9 years old, figuring out what to send him/her for Christmas is impossible – we…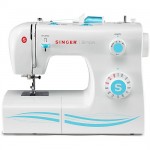 I've been feeling like I haven't been doing anything for our world.
Yes, I'm finishing our house, sanding dry wall, painting, plus running the kids here there and everywhere, but I don't feel like I'm doing enough.
A while back on NBC Nightly News I saw a Making a Difference report on "Little Dresses for Africa".
The short story is, a woman went to Africa, saw a need and even though she couldn't sew decided to make a difference.
Another great example of how a simple vacation project takes on a life of its own. Started moving our seedlings…