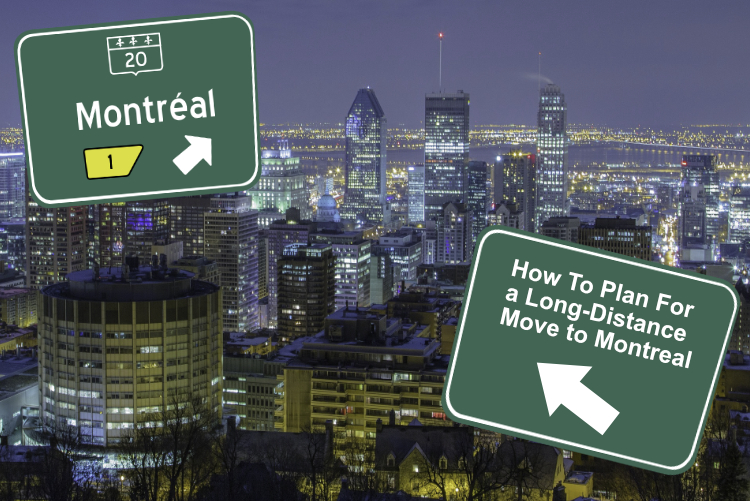 How To Plan For a Long-Distance Move to Montreal
A relocation can bring about exciting opportunities: new places, new neighbors, and a new home. With a long-distance resettlement to Montreal, it can also bring about the challenge of planning for a tenuous adjustment and complicated details to coordinate from afar. Hiring a moving company to assist you can be one option that may ease some anxiety and save you backache as you organize and prepare for your transition to a new and exciting place. There are a few things you should consider before hiring a moving company for your long-distance move.
Develop a Plan and Budget
Before starting on any relocation plan, it is important to first take into consideration your budget. Whether this move is being funded in full or partially by a new job, or whether you will be taking on the cost yourself, it can be useful to decide on your budgetary standing and circumstances as a first step.
Research Your Options
After contemplating your financial options, this can be a great time to begin to research companies. Some companies, such as Montreal movers, offer free quote request forms or frequently asked questions on their websites. When considering a long-distance relocation, online reviews and websites can be useful, but it can also be helpful to develop a list of questions that you want to ask in advance of contacting moving companies. Questions such as: "Do you offer full service moving options? Does your company have insurance? How do you hire your employees; are they bonded or checked? Will I have a project manager assigned to the move?" may all be helpful questions to ask. If you are provided with a quote or proposed contract, it is important to review the fine print before making your final choice.
Packing Plan
After choosing a moving company, consider creating a packing plan. This tactic could include creating an inventory of your belongings, deciding where to place furniture and personal items, or even a downsizing and decluttering scheme. As you create your system, it may be helpful to keep in mind distance and organization as you pack to help alleviate possible breakage and stress upon arrival.
Last, but certainly not least, it is important to be kind to yourself and others during your move, as it will take time to acclimate to this new adventure. Long-distance transitions can be a challenge for anyone, so arrange your game plan to allow for time to adjust to the new surroundings and opportunities that are in store.
Elements used to create Featured image Artwork provided by
Created by Jill
.