New Tires for Your Fall Travel – On-Road and Off-Road
This post brought to you by Cooper Tire. The content and opinions expressed below are that of StuckAtHomeMom.com.
Hey, Stephanie here. While I am sad to see summer ending (although it doesn't feel like it in New England this week, with temperatures in the 90s), I am happy to have my daughter back in school. It gives both of us a lot more routine, and it means I don't have to drive her all over the place: to work, friends' and the mall. That said, she is ready to start looking at colleges on the East Coast, so that will be a LOT of driving this fall and winter. So I will want to make sure that my car is in tip-top shape; nothing can ruin a college visit weekend like spending it in a garage getting repairs done. I am getting my car checked over, and I am getting new tires. I plan to take advantage of Cooper Tire Fall Rebate Event in the form of a Visa gift card for up to $70 when purchasing a set of 4 tires. That $70 will pay for quite a few lunches, or fill up my gas tank a couple of times. With college costs coming up, it pays to be economical!
Cooper Tire offers almost 20 different high-quality tire options. Three of their best tires are the Discoverer SRX, The Discoverer STT Pro, and the CS5 Touring premium passenger tire. I plan to check out the Discoverer SRX and the CS% Touring tires for my SUV. They both offer a 65,000 Tread Wear Protection Warranty and a 45-day Road Test Guarantee. The Discoverer SRX is created for SUVs and CUVs, and is available in numerous sizes, so that a set will fit virtually any SUV or CUV. They are designed to provide excellent traction and to deliver a strong surface grip to allow for safe driving in rainy and light snow conditions. I feel much better knowing that we will have safe, well-designed tires for the weather conditions that can occur in New England and the Mid-Atlantic states in the fall and winter.
My other option is the CS5 Touring model. These are premium passenger tires and are designed for sedans and SUVs. The CS5 Touring model is a great standard tire, with excellent wet and dry traction and handling. Both the Discoverer SRX and the CS5 Touring also have an extra bonus – Wear Squares. The Wear Square is Cooper's exclusive visual tread life indicator. They are located at six vital points of reference on the tire – both inside and outside of the tread. As the tire wears down, the Wear Square wears down and changes from a square to an exclamation point. This also can let you know if your tires are wearing unevenly, to identify alignment issues. I look forward to seeing my Cooper tire professional for a recommendation on which tire is better for my vehicle.
Another really fun tire is the Discoverer STT Pro. While it's not necessary for my SUV, because I generally keep to the paved roads, the STT Pro is the perfect tire for off-road enthusiasts. The tire has exceptional traction, and can take your vehicle through harsh off-road conditions, but unlike many off-road tires, it also gives you high on-road performance as well. The tire is available in a variety of commercial and large diameter flotation sizes, perfect for a wide range of vehicles.
If you have a lot of traveling planned for this fall and winter – whether it is on-road or off-road, Cooper tires are the best option for you. Cooper Tires are available at participating retailers around the country. And from now through October 31st, take advantage of the Fall Rebate and get up to $70 on a Visa gift card when you purchase four qualifying tires. Visit the official site for Dealer Locator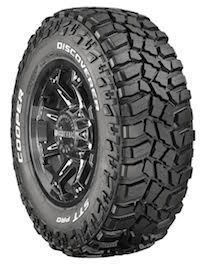 Elements used to create Featured image Artwork provided by
Created by Jill
.