Skin Care Secrets from the Dead Sea (and Luxury Resorts)
This is a sponsored post written by me on behalf of LeliaSea. All opinions are 100% mine.
Let's face it: being outdoors is tough on your skin. In the summer you have the sun, wind, and water. In the winter, the cold and wind take a toll, drying out your skin, making it scaly and rough. And the older we get, the more of an effect it has on our skin. Add in pollution, second-hand smoke, and aging, and it is a miracle that we are not all walking around looking like we have lizard-skin. Now we have help in combating the elements though: LeliaSea Mineral Hand Cream .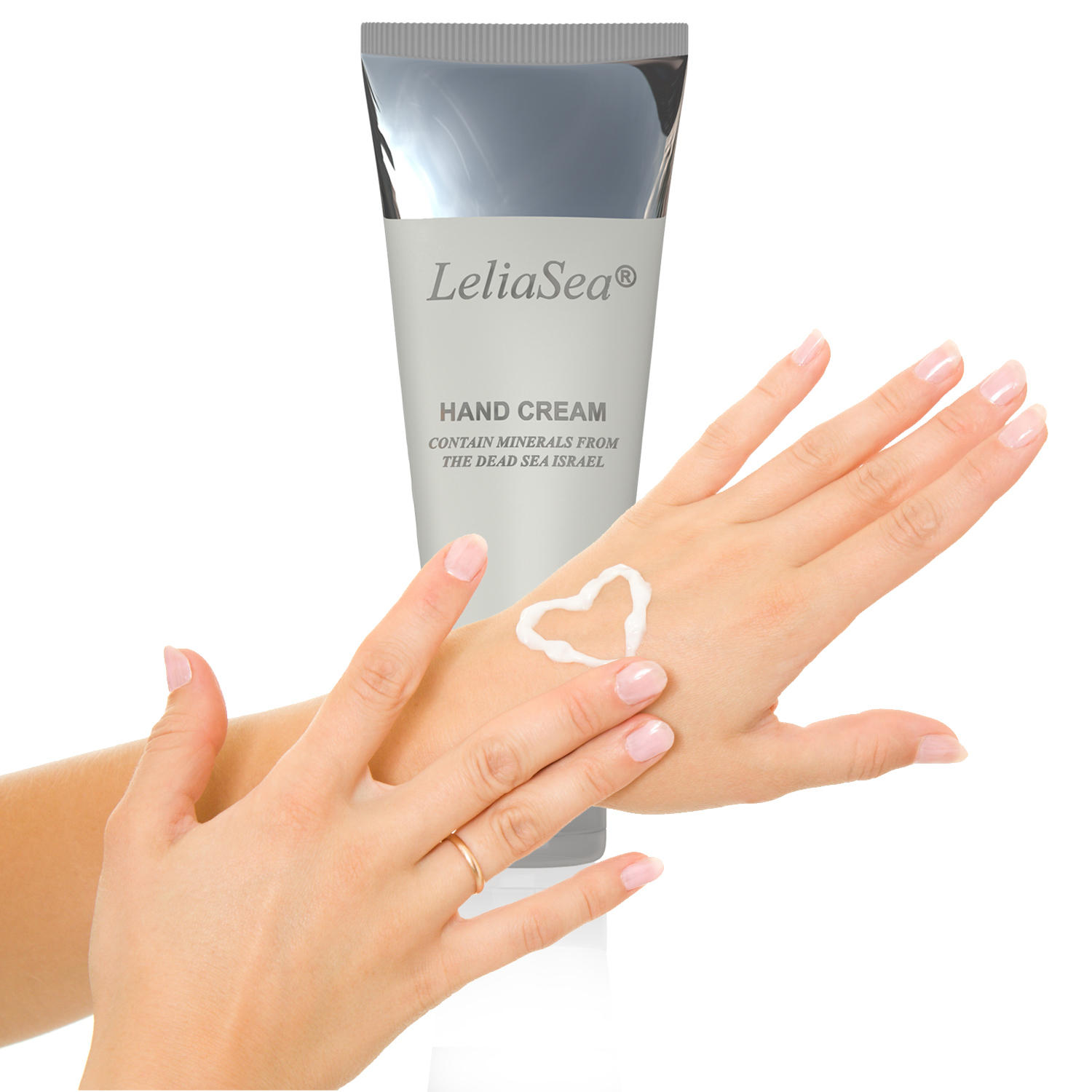 Many women don't even think about skin care secrets in the summer – they only know that the winter cold is damaging. But the summer elements can be just as damaging. Sun can cause drying, and sun burns are extremely dangerous for our skin. Often, we don't notice the damage until we are older and it is too late, but we can use LeliaSea Mineral Hand Cream to help reduce the damage caused by the sun, winter dryness, and other environmental factors. LeliaSea hydrates and nourishes skin using minerals extracted from the Dead Sea, herbal extracts, essential oils, and multivitamins, including Vitamin E. Mineral hand cream protects your skin, provides relief from cracked skin, eczema, and psoriasis.
LeliaSea products have been around for over 2 decades, provided to VIP clients in luxury hotel chains like the Venetian in Las Vegas. They have recently become available to the general public through Amazon.com, and the demand is high. The cream is light, non-sticky, and non-greasy, allowing it to absorb beautiful into your skin. It has a soft, light floral scent that will not overpower your other scents, and will not irritate allergies. Even though the container may seem small, you only need to use a very tiny amount at a time, so it will last you quite a while.
LeliaSea is a responsible, women-owned minority business. All raw materials are exported from Israel, and they never test on animals. Packaging is recyclable, and their products come with a 100% money-back guarantee. If you are tired of trying thick, greasy lotions and creams that don't really work on your dry skin, eczema, or psoriasis, try LeliaSea Mineral Hand Cream. It gives you soft, healthy, supple skin in a very short time. It's time to discover the secrets that the VIPs have known for over 20 years! LeliaSea has provided an Amazon.com discount code for StuckatHomeMom.com readers – simply enter the code PPX8YRKI at checkout to receive a 10% discount!
Elements used to create Featured image Artwork provided by
Created by Jill
.