The 52 Week Money Challenge – Week 4
[wpdm_package id='18445′]
—————————————————-
2015 – 52 Week Money Challenge PDF
Download printable
[wpdm_package id='14975′]

Here we are at week 4! How many of you are still at it?
I've gotten the kids involved – wait until you see next weeks image – STICKERS!!!
And remember you can start at any time, your first week can be this week. Many people are doing it backwards thinking the larger amount will be more difficult at Christmas.
So here is the jar: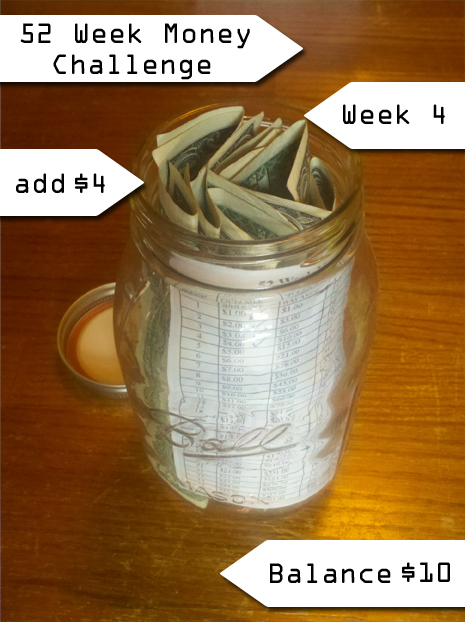 If you need the printout, here you go: