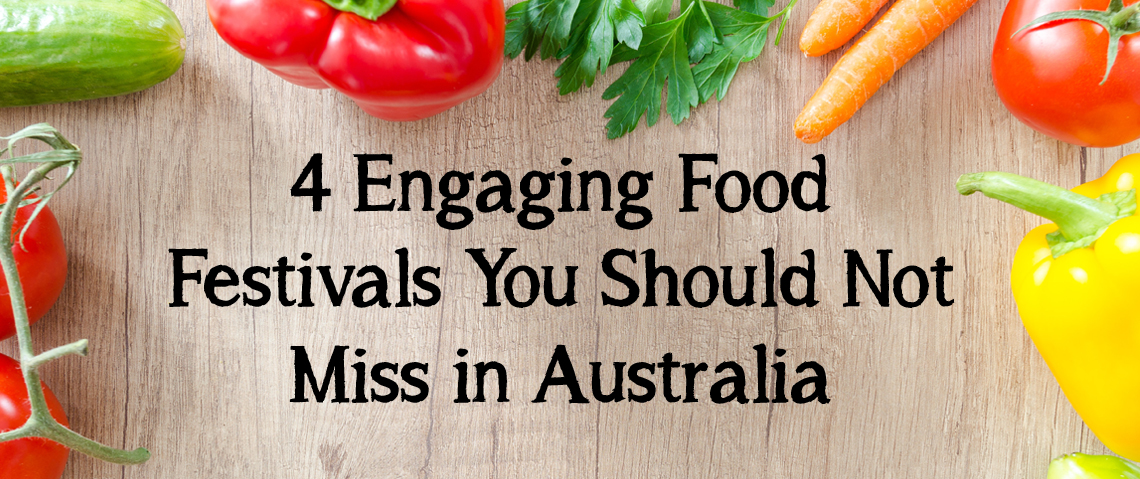 Another major reason why people love to travel is to experience eating like a local. Foodie culture has been a crucial driver of tourism over the years. Most travelers from across the globe search for the best cuisines wherever they go, so food is really an important factor when going on a vacation.
Australia is one of the best travel destinations in the world. It is always in most people's travel bucket list, for it has a lot of awesome things to offer to visitors of all ages. With a vast space, spectacular landscape, varied climate, friendly locals, and most especially outstanding food, you will surely have the best time of your life while here. The Land Down Under has it all, so better take note of the following food festivals it offers:
Taste of Melbourne
Never pass up the chance to witness the Taste of Melbourne. Happening every November and December in Yarra Park, this event features the top chefs in the city, pop-up bars and restaurants, as well as food providores. You will definitely have a wonderful time here tasting delish goods and seeing cooking demonstrations that offer various handy tips in the kitchen. Additionally, you can look forward to some interesting talks to get inspiration and at the same time learn more about food.
Bicheno Food and Wine Festival
Head over Tasmania and attend the Bicheno Food and Wine Festival. Apparently, Tasmania has a good reputation for producing great-tasting wines, so make it a point to taste it once here. If you happen to be here in mid-November, then don't forget to see this nice festival. You will be able to understand more why Tasmania has this kind of reputation when it comes to wines, beers, and food.
Noosa International Food and Wine Festival
Yet another food festival you should not miss out in Australia is the Noosa International Food and Wine Festival. This three-day event is one of the most recognizable gourmet experiences in Queensland. It takes pride of its tip-top produce in a beach setting, so you will surely enjoy your time while here. Also, be sure to catch the event on the beach, for it is the main highlight of this festival.
Taste of Sydney
Discover over 50 Sydney restaurants at the Taste of Sydney! This is an incredible opportunity to see some of the finest diners in the city. Covering four full days filled with scrumptious food and drinks, this is going to be an unforgettable event for sure. The days are divided into lunch and dinner services and a lot of interactive activities are also available for you to take part in.
Undoubtedly, all food lovers out there will be delighted to explore the remarkable food culture in the Land Down Under. These fantastic festivals specified above are just some of the best ones you can check out with your family or friends. Know more about Australia's best food festivals here and have an enjoyable food-filled escapade. You will all absolutely have a worthwhile trip!
Elements used to create Featured image Artwork provided by
Created by Jill
.