There are few other words then get us anxious and in joyful anticipation. An elder brother to TGIF (Thank God it's Friday), the word holiday describes an opportunity for rest, relaxation and stress-free enjoyment.
We know you are as anxious as we are to prepare for the holidays.
Due to our passion for women and moms everywhere (winks), we are your number one fan. Hence, we took out some time to provide you with unique, comfortable and exciting holiday gift options for you.
Below are some few ideas we know would help tickle your friends and loved ones during the holidays. We have chosen options that are simple, budget-friendly and easy to find in every store. Let's take a quick look at them.
Branded T-Shirts or Jackets
Branded clothes can create a bond between people in a group or family. We all know and fondly remember Christmas family photos where everyone is wearing an ugly sweater and smiling at the camera.
The modern day version of the ugly sweater is custom apparel. The difference, of course, is that when you make custom apparel, that can actually be worn for more than just one day.
Giving branded clothing to your friends and family members would help create a sense of belonging.  Just image creating custom T-shirts, polos or hoodies with just your family last name on them. Or you can even go further and print one custom apparel for each of the members of the family. Contrary to popular belief, creating custom apparel is no longer a burden from a pricing point of you. Nowadays, the best t-shirt printing company allows you to print a custom shirt for less than $5.  
Custom apparel is not only cool, but becoming quite trendy. For example, Codrin Arsene, CEO at Digital Authority Partners, a digital agency in Chicago, has recently argued that Millennials have fully adopted wearing screen printed T-shirts. So if your children are 20 years or older, they're very likely going to wear your custom apparel religiously and taking pride in your gift (score!).  

Personalized Coffee Mugs
Few things make one feel loved and unique like a personalized gift. A custom insulated tumbler or a mug would let your loved ones know that you are always thinking about them every time they have a drink or even look at the cup.
The beautiful thing about a personalized mug is that they can be used for any situation without sending conflicting signals. You could gift a mug to a friend, neighbor, child, lover or coworker and the message you put on it would be the message that is received.
You could print the name of your loved one, a love message or an inspirational quote to support them in times when you are not around. Choose a mug a lovely design and a thoughtful quote, or just the nickname of that special lady in your life.
Pretty Flowers
Flowers are beautiful, flowers are cute. They also make an exciting gift for the holidays. Studies have shown that having flowers and plants in the home or hospital can improve the recovery rate of patients. In the workplace, they are also thought to stimulate imagination, inspiration and enhance the efficiency of a worker. Some plants also produce chemicals that scare particular insects and pests, making the home safer and more conducive.
Maybe you feel you may be too busy to care for a plant; I can advise you go for an artificial one. They require little to no attention at all but will still retain the ability to beautify your home and make the recipients feel loved and appreciated.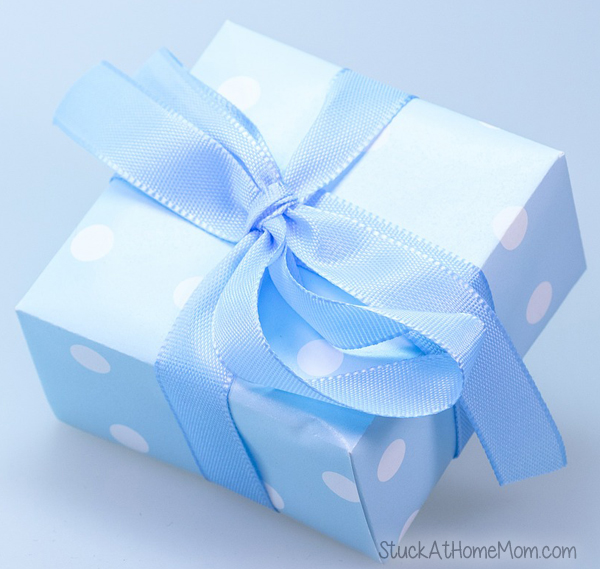 Photo Engraved Bracelets
On the theme of specialized gifts, I recommend getting an engraved bracelet. It no secret that our women love shiny things, rings, bracelets, you name it. This gift combines two things a woman loves: jewelry and a photo of a loved one.
At PicturesOnGold.com you design your photo engraved jewelry on your desktop or mobile phone, and they will help you laser your photo onto the bracelet. Good news! There is a 10% discount on any holiday purchase if you use the coupon code: Holiday10
Decorated Scarf
Scarves are bound to make a comeback into our fashion scheme and dress code as the temperature begins to drop for winter. FG atelier is set to provide you with beautiful scarves adorned with impressive calligraphy.
Purchase a custom or limited edition scarf to show that special woman in your life just how special she indeed is to you. Scarves bearing inspirational quotes or personalized love messages are also available this coming holiday season.
Other cool ideas you can also use include;
First Aid or Survival Kit
"Be Prepared" says the Boy Scout motto. Emergencies can occur anytime and anyway, and accidents are bound to occur with kids at home exploring. The occasional storm, fire or power outage may be around the corner. Franz Kafka said, "It's better to have it and not need it than to need it and not have it."
This gift may be less personal or romantic but will give you peace of mind that your lover, mother or friend is well equipped to weather any disaster or emergency. There are different kits you can choose from depending on the urgency that is common to your area.
Combination Hand Vacuum Cleaner
Every wife or mother would want to make the household clean and presentable for the holidays. What better way to help make her task more natural and faster than a lightweight vacuum cleaner? Well, I guess you could get her the vacuum cleaner and then give a helping hand in the cleaning process.
The 3in1 Black+Decker Cordless Vacuum cleaner is well equipped to make the cleaning process faster, fun and more efficient. It has detachable poles that will make it immensely easier to reach into hidden recesses and clean spots that would be otherwise impossible to achieve.
A Camping Blanket
If your loved one loves outdoors and adventure, getting her some camping gear would be great. I advise getting a camp bed or blanket, so she gets more opportunity to use your gift whether she is on a camping trip or stuck at home. Even if you make a mistake and she does not love camping as much as you think, your gift would keep her snuggly while she feels about you during the cold.
We are going to keep the ideas coming in the weeks that follow, but for now, play with these ideas and see which one would be more suitable for you. Good luck and happy holidays in advanced.
Pictures provided by pixabay.com
Elements used to create Featured image Artwork provided by
Created by Jill
.