For any parent, facing the long, cold winter months can be a challenge. For new parents, it can feel downright overwhelming. Worrying about the cold weather, proper gear, and those dreaded winter colds, can make you want to avoid heading outdoors even at the cost of some major cabin fever.
Knowing how to approach the harsh weather of winter can make all the difference in enjoying this season with your new little one. With this list of products, you'll be enjoying your winter no matter the weather.
Here, the 7 best products to make it through those difficult winter months.
Coconut Oil, Baby Moisturizer, Emollient Cream, or Healing Salve
Winter's colder winds can be harsh on even the toughest of skin, so imagine what it's like for a new baby. To prevent your little one's new skin from becoming chapped, gently massage a moisturizer on Baby's exposed skin. Rub on cheeks, lips, and any other exposed parts before heading out into the cold weather.
Baby Carrier
Keeping Baby close to your body helps to regulate their own body temperature. To ensure that your little one is as warm as can be no matter the elements, consider a coat designed specifically for wearing with a baby carrier—one that zips over you and your baby. Consider a carrier that is specifically designed to extend up the back of the head, as this helps to further protect Baby from the cold.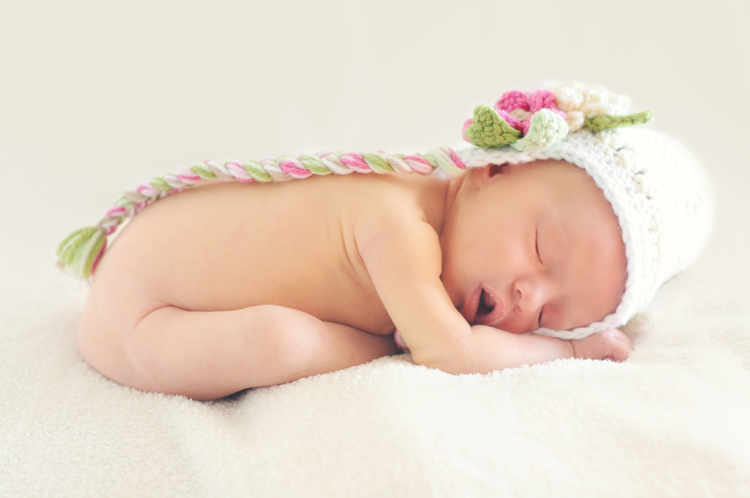 Reversible Stroller
A reversible stroller is key to enjoying the winter weather. Designed to flip from inward-facing (infant) to outward-facing (toddler), a reversible stroller has extendable handles that grow with you and your baby. With accessories that include shields against the wind, rain, and snow, you'll have a stroller that makes the cut—year round.
Baby Sleeping Bag
Baby sleeping bags are every parent's defense against a cold baby in the winter. Going from car seat to stroller (some are made specifically for this), your baby will remain warm and cozy against any harsh winter element.
Proper Layering
Make sure to bundle baby up appropriately. This means dressing them in layers, warm outerwear, and bringing extras just in case. This includes socks, hats, booties, leg warmers, mittens, footed pajamas, and blankets. Bonus points if these are made of wool, as wool is warm and yet highly breathable, making it possible for baby to more easily regulate their own body temperature.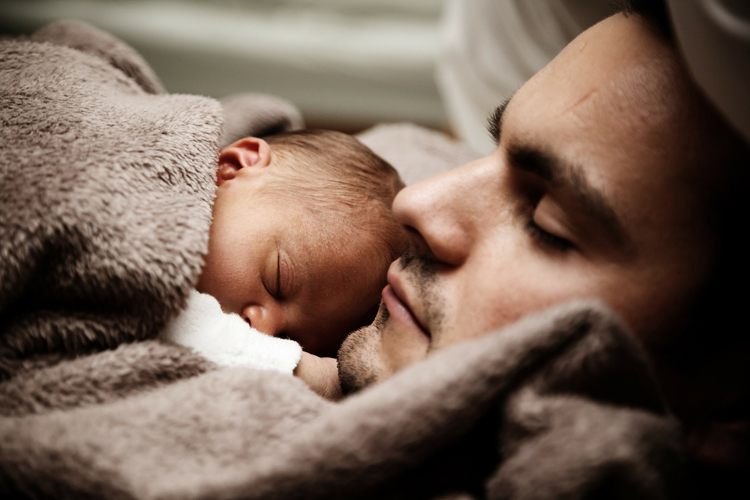 Probiotics
Talk with your doctor about the best probiotic for your baby (and you!). Keeping your little one's gut healthy during the winter months, ensures that they have a good defense against the winter influx of colds that are surely already making their rounds. Probiotics are perfectly fine (and recommended for C-Section babies) to begin from infancy.
A Warm Bed
Alright, this is applicable to everyone during winter, not just new parents. But when seasonal depression and cold nights set in, a clean and cozy warm bed can do wonders to lift your spirits. Invest in some high quality bedding (we love antimicrobial, temperature-regulating bamboo sheets) so you can curl up at the end of a cold, long day with a smile on your face. Make sure to change the sheets often and make your bed at the beginning of the day — it will relieve stress and combat the winter blues when you climb into your made bed each evening (or during your mid-day nap while baby is snoozing).
Vitamin D3
Lack of sunshine means lack of Vitamin D…which can lead to low energy, lowered immune response, and even rickets. Discuss with your doctor the proper dosage and best way to give this essential vitamin to your baby.
Elements used to create Featured image Artwork provided by
Created by Jill
.