When moving to a new home, you don't always think carefully about what should be done to protect your plants. Hence, careful planning is vital to ensure that they stay healthy while making your move as smooth as possible.
As you prepare for the relocation, here are the seven ways for moving plants to your new 
home quickly.
1.    Know What Plants You're Going To Move
The first thing you should do is to decide which plants you plan to take with you. If you're a plant lover, it can be hard to leave these living things behind. That's why it's best if you think about moving them to your new place. To get started, consider the space and suitability of your new surroundings for your existing plants. If you're relocating locally, find out the rules on plant movement so you can prepare properly. If you're moving internationally, be aware of the costs you may have to spend when moving plants.
2.    Prep Your Plants And Re-Pot
Once you decide which plants you're going to move with you, then it's time to prep them ahead of time. Be sure you have sufficient time to do the preparation. For instance, remove the dead leaves and branches so you can provide them with a good trim. Also, don't forget to rid them of dust, pests, or weeds.
After prepping your plants, the next step is to re-pot them in plastic. It's the easiest way to move plants on your back. Take them out and place them in plastic pots a few weeks prior to moving.
3.    Water Plants Well
Aside from trimming them, it's also essential to provide them with the right amount of water so you can keep them comfortable. If you're making a trip during the summer, make sure you water your plants well throughout the process. However, if you're moving during the winter, be sure the soil is dry by watering your plants a few days before the big day.
4.    Place The Plants In Suitable Boxes The Day Before The Moving Day
When moving plants, it's also essential to put them into suitable containers the day before your scheduled move-in date. Using cardboard boxes can be the best choice for packing most plants since they're durable. To hold these living things in place inside the box, don't hesitate to use packing paper or newspaper. Once you're done, label the boxes so that professional movers will know how they're going to handle your plants. If possible, write the contents in large letters.
5.    Understand The Law
Moving plants isn't easy, especially if you'll bring them to a new country. Therefore, if you're relocating to a new country, know the law about transporting plants. Contact the customs and check with them if you can move your plants to your new location. This makes much sense since there are states that don't allow certain living things over their borders.
If you want to relocate your plants smoothly, understand the law of the country you're moving. Whether it's a local or international move, there are specific rules on plant movement that you need to follow.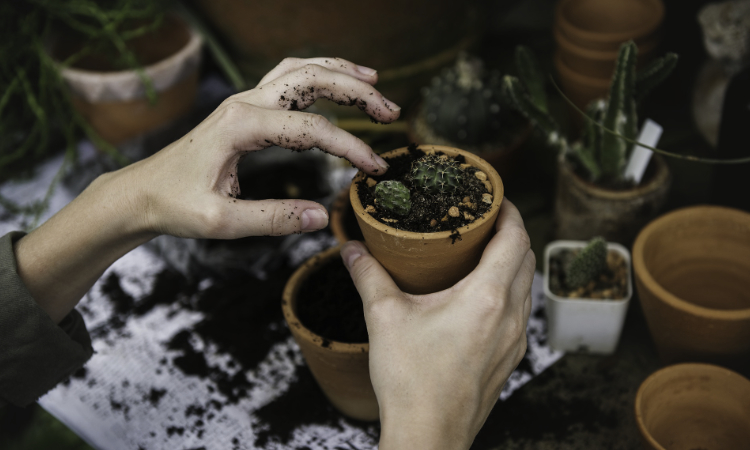 6.    Ask Professional Help
Sometimes, you need professional help to make moving fast, easy, and safe. The same assistance is required when moving plants to a new home. However, not all moving companies agree to transport these species with the rest of your household. Because of that, you have to find the right movers who can help you. If, for instance, you're moving to NYC and other big cities, it's vital to hire an eco-friendly moving company New York City. Make sure the one you'll get is an expert when it comes to moving plants.
7.    Unpack Plants Once You Arrive
Along with your valuable possessions, plants should also be on top of your unpacking list. First, remove them from the base of the box to avoid breaking the stem. Second, keep them in darker areas first and slowly put them to well-lit areas. That way, you give the plants a chance to adjust to sunlight again.
Conclusion
As you've worked hard to cultivate your plants, it's essential to ensure they arrive that way after you relocate. Instead of painful and stressful, the process should be exciting, especially if you're taking your plants with you.
If you want to move your plants safe and sound, use the tips listed above, and you're good to go. 
Elements used to create Featured image Artwork provided by
Created by Jill
.