Are you a mechanic who wants more? That ambition can be realized. An excellent way to move up the ladder in the world of machines is to start your own garage. This may not be as difficult as it seems!
A Market With Infinite Demand
You will have no shortage of demand for your services. Almost everybody has a car, and all cars needs maintenance at one point or another. It is up to you to make yourself and your potential garage ready to meet that demand. Try to place your garage in a high traffic area. Make the waiting area pleasant, maybe offer some coffee. Dedicate resources to customer service. Put together a team that can complete repairs efficiently and transparently.
Overhead Cost
One major obstacle to anticipate when setting up your business is the cost of the equipment you will need. If you have the time, you can collect these pieces one by one before you are ready to break out on your own. There is also the option of automotive garage financing which allows you to use equipment for a monthly payment. That means you can get started without a huge bank account. If you are lucky enough to be able to afford all this equipment at the same time, power to you!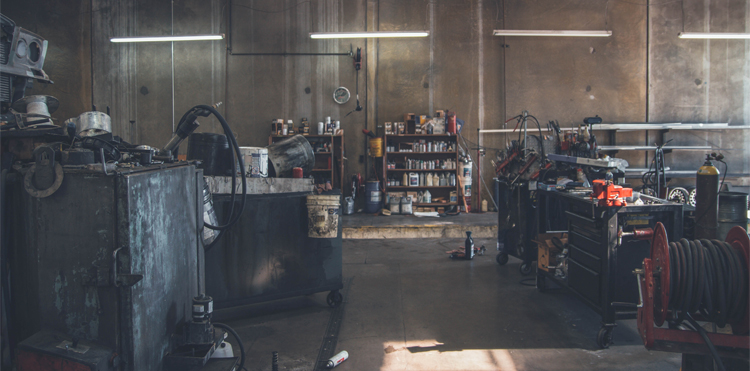 Possibilities for Expansion
Once you have your automotive garage up and running, there are plenty of opportunities to expand your revenue further. There are many industries closely tied with automotive maintenance and repair. For example, consider selling used cars on your lot. Buying cars at auction is relatively inexpensive, and you already have the means to repair them on your own. Detailing and customization could also be easily added to your repertoire.
Satisfying Work
Fixing a car is satisfying work. You can see the results of your efforts immediately. A little manual labor is good for the soul. You are also in a position to make the public happy; cars are very important in peoples' lives, as both a mode of transportation and a hobby. Healthy vehicles can help make a healthy town! A good mechanic is often a pillar of the community. You will also be able to pass your expertise on to the next generation of mechanics as an employer.
We all want the autonomy to run our own lives. What better way than to be your own boss? If you've got the skills and the desire, give it a go!
Elements used to create Featured image Artwork provided by
Created by Jill
.