Before You Go Snap A Photo
Years ago I worked in a busy 2 story mall where we regularly searched for missing children who had wandered away from their parents or gave givers.
When the alert was given we would run to the exits and detain any person with a child which even remotely resembled the description that came over the radio. Camera's scanned the parking lots, elevators, exits and even the entrances to the bathrooms all in an effort to find the missing child.
Luckily we had a 100% find rate, but not every child is so lucky.
StuckAtHomeMom.com is sponsoring the Before You Go Snap A Photo campaign in the hope that Every Child will return home.
Please share the image below and remember Before You Go Snap A Photo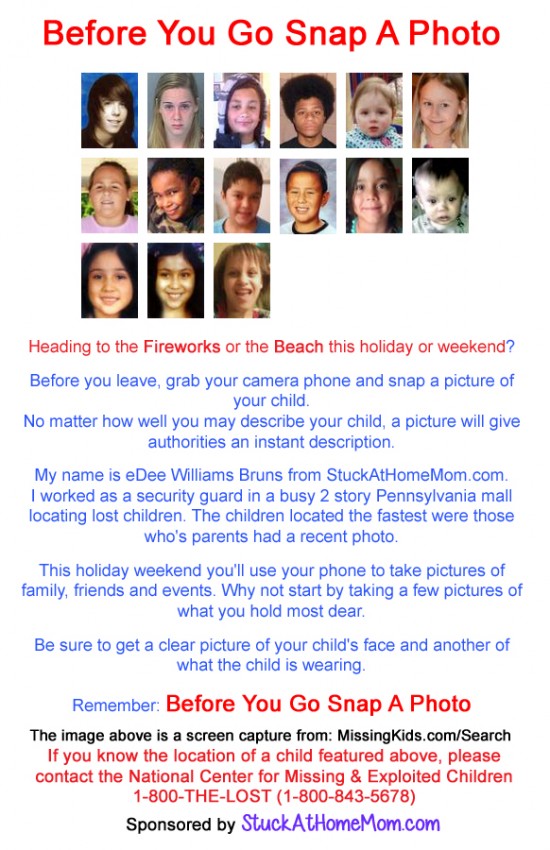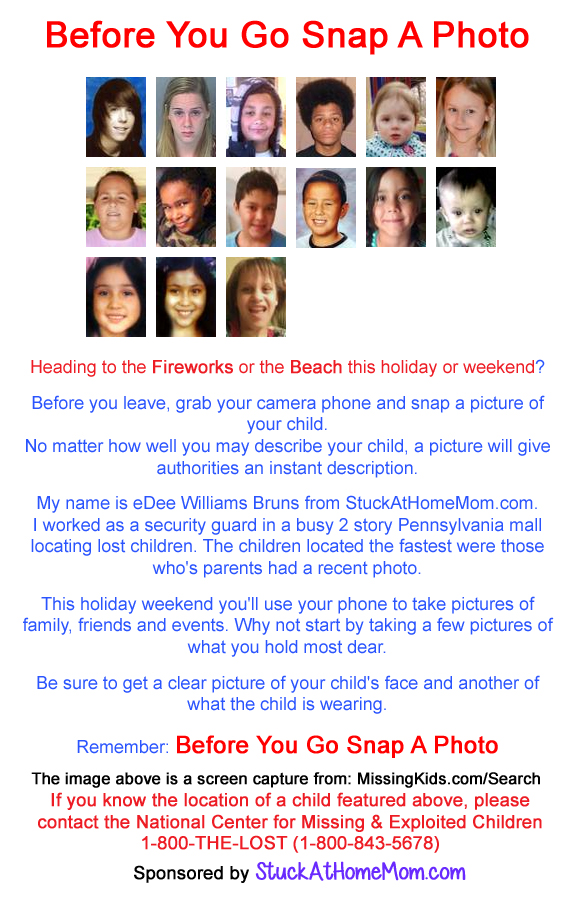 Elements used to create Featured image Artwork provided by
Created by Jill
.