Etekcity Mini Camp Stove #etekcity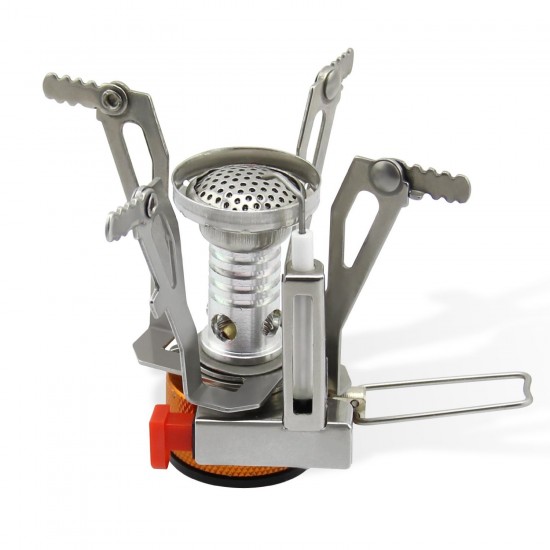 The Etekcity Mini Camp Stove is a great little stove to have around for emergencies.   I like to have the mini camp stove with us when we go camping as a back up and in my car emergency kit.  This stove is great for hikers, backpackers, hunters, campers and anyone who may be in need of a reliable heat source for cooking and heating water.   It is small enough to throw in your backpack for day trips, a fly-fishing vest or even a lunch bucket, and features a built-in piezo ignition for added ease and convenience.   It literally fits in the palm of my hand!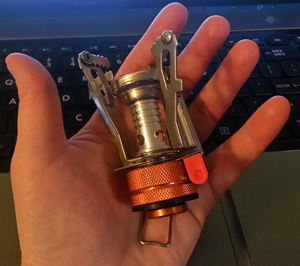 The Etekcity Mini Camp Stove features all the things a larger size stove would have just without the added size and weight.  Its folding design helps with maximum portability with out taking up much space in your bag.  It can support pots up to a 7-inch diameter pot, that size pot might not make a meal for an entire family it boil water that would need to be boiled to either sterilize the water or enough water for a cup of coffee.    The stove base is made out of stainless steel with aluminum alloy used as support material.  The Etekcity Mini Camp Stove has an output of 1.94kW.  It uses butane-propane mixed fuel, 7/16 NS (Lindal Valve) EN 417 connection.
The Etekcity Mini Camp Stove is the perfect thing to have around the house for those just in case moments.  You don't want to be caught off guard with no power and no propane for your larger camp stove or grill.   At 80 X 60 X 46mm it doesn't take up much space and it can be safely stored in the carrying case that comes with it.   I like to have several back up plans and the Etekcity Mini Camp Stove fits this perfectly for my family.
So if you are a camper, hiker, fisherman, or just a parent that wants to be prepared for anything the Etekcity Mini Camp Stove is the perfect thing for you and the price fits into any budget.
Elements used to create Featured image Artwork provided by
Created by Jill
.