In sunny Florida, fall doesn't have as much of a weather impact as some other parts of the country. However, there are still plenty of ways to enjoy the season in the Sunshine State, from sights and sounds on the panhandle to the palm trees Jacksonville FL has to offer. Check out these ideas for fun, fall activities in Florida and make this autumn the best yet. 
Food Festivals
Many Florida cities get into the seasonal spirit with food and art festivals. For example, Tampa hosts an annual event on the Riverwalk that features local art and tasty treats. Jacksonville gets into the spirit with Jaxtoberfest, their fun and unique take on an Oktoberfest celebration. Farmer's markets abound all across the state and can turn any weekend into a new exploration for homegrown flavors and handmade crafts and household objects. There's also the annual Food and Wine festival at EPCOT in Walt Disney World, which welcomes thousands of visitors every year for a journey through the park across international flavor palettes. Florida is a big place, but with so many great things happening in all these different parts of the state, there's something for everyone to enjoy.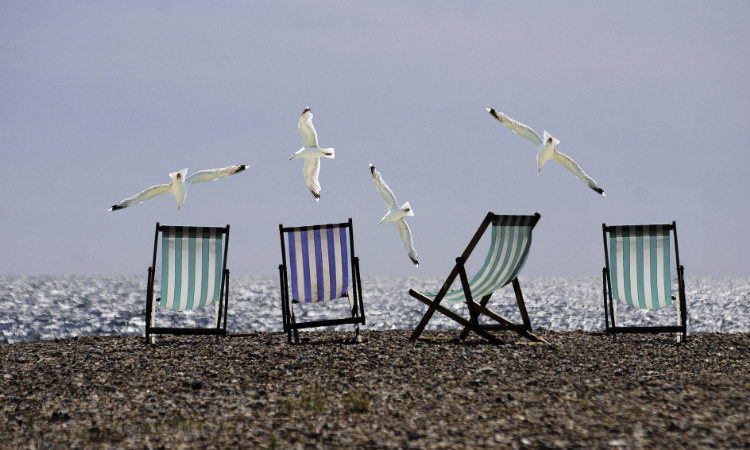 Outdoors
With so much state park land allotted across Florida, there are also countless outdoor activities. While Florida doesn't experience the colorful changing leaves, there are still some lovely vistas to experience in slightly cooler temperatures. Additionally, there are fewer out of town travelers visiting these parks as summer vacation season comes to a close. The Florida National Scenic trail is a favorite of bike riders, too, so pick a weekend and get riding. Similarly, maybe it's time to branch out with something new like a horseback ride. Whether exploring the central part of the state or enjoying a ride down one of Florida's many beautiful beaches, horseback riding is a great fall activity. 
Landmarks
Key West is always a tempting destination, but October and November feature even more exciting outdoor activities, especially into the later part of October after most of the storm season has passed. South Florida and Miami also welcome visitors into the fall, encouraging guests to stroll through the outdoor markets and search for flea market treasures. During this relative tourism off-season, it's also a great chance for locals to visit Capecanaveral along Florida's iconic Space Coast. Whether searching for something more family-oriented or leaning towards the 21 and up activities of Oktoberfest celebrations, Florida has something for everyone in the fall. 
Elements used to create Featured image Artwork provided by
Created by Jill
.