Sponsored Post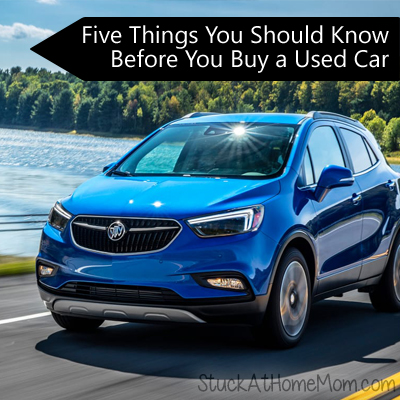 Purchasing a used car can be a headache. There are so many things to consider in the process, and it can be difficult to know what these things are. Be sure that you know these 5 things before you buy your next used car.
Know the Dealer
When shopping for a car, you will find that many dealers are just in it for the money, and will do whatever it takes to get a sale. This means you need to be very particular in choosing a dealer to do business with. At cars.com, you can find a reputable dealer with numerous positive reviews. When you have done your research, you know who you are dealing with before you even walk in the door.  To make sure you are getting the best and most trustworthy dealer make sure to visit Autovolo.co.uk.
Know how much you plan to spend
If you know what you plan to spend, that will go a long way in helping you choose the right vehicle. But it will also help in your negotiations with the dealer. Set a hard limit, and don't go over it. You will be pleased that you were smart with your money and kept a manageable budget.
Know the kind of car you want
Knowing what you want will help make the process easier and more convenient for you. You don't want to spend hours on a car lot trying to decide what you want. Things to consider when making this choice would be cost, vehicle size and style, insurance cost, MPG, and many others. You can check out cars.com for reviews and other information so that you show up prepared.
Research the specific car you are buying
Once you know the kind of car you want and you have picked one that meets your specifications, spend some time researching the car you are buying. Ask for a vehicle history report. You will need to know the mileage on the car, if it has been in an accident, if the price is right, and how many owners the car has had, among other things. These things will tell you a lot about the condition of the vehicle, and will help you make an informed purchasing decision.
Know the value of the car you're buying
You may know what car you want, and even how much you plan to spend, but do you know the true value of the vehicle you are buying? Do your research, and know what it's worth. You can check out the car pricing guide at cars.com for this information so that you get the best price possible for the car you are purchasing.
Purchasing a used vehicle need not be too difficult or intimidating. Make sure you do your research and prepare in every way possible, and you will have a pleasant car-buying experience.
Elements used to create Featured image Artwork provided by
Created by Jill
.