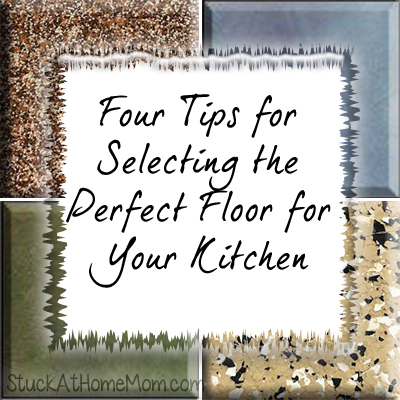 Are you looking to refresh the look of your kitchen? Changing the flooring can make the space look completely different. Consider four tips to help you find the flooring that's right for your eating area.
Complement Your Cabinets
Look at your kitchen cabinets. If you have wooden cabinets in a light shade of walnut, you may want to go with flooring that has a darker tone. One idea is to get a floor in a dark shade of wood. When you walk into the kitchen your eyes will move from the dark floor up to your light-colored cabinets. In short, a dark floor can act as the perfect backdrop to your cabinets.
Make the Most of the Natural Light
If you are lucky enough to have a few windows in your kitchen or even a skylight, then you can choose flooring that enhances the sunlight flowing into the space. For instance, a flooring in a light gray, white, ivory or cream would reflect the sunlight coming into your kitchen. It's amazing how effective light colors are at reflecting even the smallest amount of sunlight beaming into a kitchen.
Contrast Your Floor with Your Furnishings
Do you have a beautiful kitchen table made of dark wood? Or, maybe you have black upholstered bar stools in your kitchen area. Try choosing flooring that contrasts with your furnishings. For example, if you have black bar stools, get flooring in white, cream or ivory to act as a dramatic contrast. Alternatively, if you have light-colored furniture, get flooring that is a dark shade of color.
Focus on the Colorful Details
Maybe you have some beautiful framed artwork in your kitchen or a collection of lovely pastel blue dishes. You can get flooring that highlights beloved details in the décor of your kitchen. For instance, you could choose from a selection of epoxy colors for a floor to find one that matches the color of one of these details. Trying this decorating trick will bring balance and harmony to your kitchen.
Finally, make sure that your kitchen floor is durable as well as attractive. Chances are, you'll have the floor for at least ten years, so it's best to take the time to choose an option you'll love for years to come.
Elements used to create Featured image Artwork provided by
Created by Jill
.