These are programs for Everyone – No income requirements. (PLEASE add links to anything you've found!!)
Kids Bowl Free ( http://www.kidsbowlfree.com/ )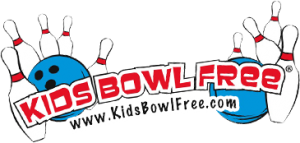 2 free games a day!
This is nation wide! It's been on Making A Difference on NBC.
This is for all children! And for a one time charge of $25 a parent can sign up also.
2 free games of bowling all summer long for your kids and you don't have to sit there and watch, you can play too.
It's fun Free exercise in a climate controlled building – How can you go wrong?
Healthy Free Lunch AND Fun Activities – Here in Maine, not sure about your area.
I received an email from my daughters school today with locations where ALL children can drop by and get a free meal.
I'm waiting for a response from the program coordinators, but from the flier that was set home it looks like all a child need do is show up.
No forms, no signing up, no income requirement. Just show up!
Ok, my daughter doesn't need a free meal, but "meal sites offer fun activities" Hey, we could use more of those!
"Many of the meal sites offer fun activities so kids and teens can eat a healthy meal while staying active and being with friends.
Free Summer Meal Program Details:
· Meals are FREE to children and teens ages 18 and younger who come to a summer site
· Free summer meals will help families save money and stretch their already tight food budgets
· Food served is healthy and follows USDA nutrition guidelines
· Summer meal sites are at fun, safe places for kids and teens to be active and visit with friends
· No application needed. You can just bring your child to a summer meal site in your community"
The Boys & Girls Club – Best Place on Earth! ($5 a year, no one ever turned away)  http://www.boysandgirlsclub.com/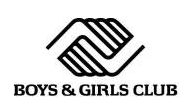 When my husband suggested that we send our precious little angel to the club house after school, I nearly had a break down! I thought the Boy's and Girl's club was for street gangs – Boy was I WRONG!! And most of it's free!
I took a little trip to the club house one afternoon and got the Shock of My Life! Not one gang member!
I was given a tour of the Art room, Gym, Weight Room, Game area including a Wii!, Teen area, Computer room, Homework room and they even serve Dinner!!!
Then there are science clubs, music clubs, sewing clubs, drama clubs, all about me clubs – I want to join!
(and during the school year, they will pick children up from school and bus them to the club house – Free).
I haven't even mentioned the FIELD TRIPS! Yes, field trips. Water parks, observatory, hikes – you name it (small fee).
During the summer our club house opens at noon, but they provide morning care for only $30 a week! Now re-read what is provided and think about how much you're spending to send your kid to 'camp' – does 'camp' have all that? What do you pay for day care during the summer? And the club house serve meals! (free)
There is tons of supervision at the Boys and Girls Club! Young kids aren't allowed to come and go as they please – once my husband went to pick up our daughter and even though she knew who her father was, she wasn't allowed to leave until they called me and I verified that she could leave with him.
Check out Your local Boy's and Girl' Club, you may get the shock of your life.
Do you know of other programs? PLEASE leave a comment and a link
Even if they are local to your area, you could help another reader.
Elements used to create Featured image Artwork provided by
Created by Jill
.