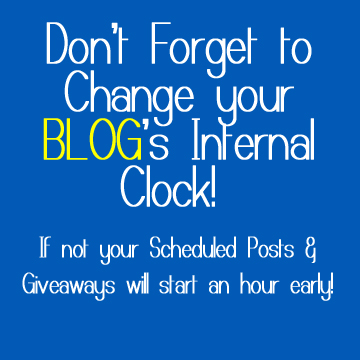 How To: Change your Blogs Time [Daylight Savings & Standard Time]
If you schedule your posts you need to remember to change your blog's internal clock with each time change.
Many folks don't realized that their blog actually has an internal clock – but almost every blogging software does.
Here's how to change the time in your blog.
Elements used to create Featured image Artwork provided by
Created by Jill
.