—————————————————-
2015 – 52 Week Money Challenge PDF
Download printable
The 52 Week Money Challenge – Week $24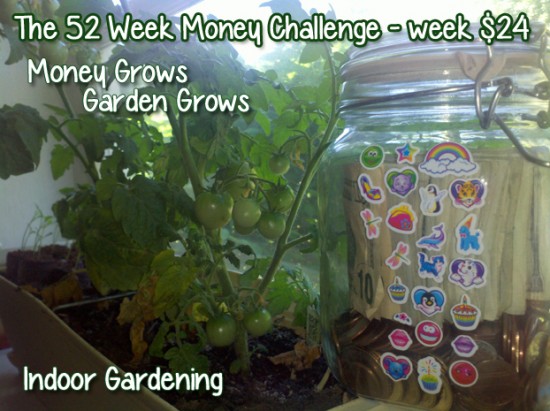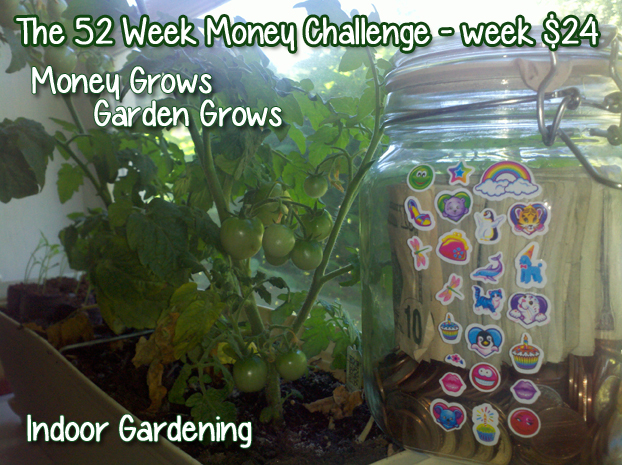 Hello all you beautiful people!
If you follow me on FaceBook [Friend or Follow] You know that last week was HORRIBLE hosting wise. GoDaddy couldn't hand my traffic, they also couldn't handle my departure!
Anyway! That was a 3 day long process and I never was able to get Week 23 up. I may do a post-dated post later, but for now we are moving on to Week $24.
If you remembered to put $23 in the jar last week and you're now putting $24 in the jar that should bring us all up to a grand total of …… $300!
[who's keeping their jars under the bed now?]
As always if you haven't started yet, click the link to download and print the 52 Week Money Challenge chart – make this your Week 1!
Download the 2014 – 52 Week Money Challenge Chart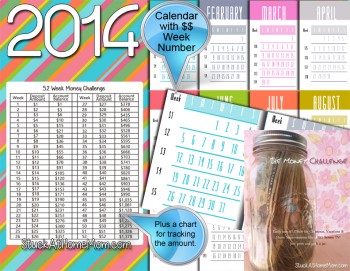 52 week money challenge 2014 PDF
[wpdm_file id=16]
52 week money challenge 2014
[wpdm_file id=15]
On a side note! You can see the cherry tomatoes are growing like mad. My oldest is keeping track, she informs me there are 22 tomatoes on the plants. Now if they would only turn red so we could teach my youngest how to pick them off – We grow, she eats!
Before I close I want to THANK YOU ALL for sticking with me. I know traffic issues can cause people to flee from a site and I just want to say THANK YOU for the bottom of my heart for coming back again and again (and overwhelming my servers!)
I'm off to make the BEST Clam Dip Ever! I'll post the Recipe as soon as possible!
Elements used to create Featured image Artwork provided by
Created by Jill
.