Lordly ladies it's finally here. I was approved for this giveaway nearly 2 months ago and it arrived in the mail this morning and it's absolutely beautiful. It's larger than in the pictures but it's here. I can't believe the options I think I've pushed every button twice just to see if it would do what it's supposed to do AND IT DOES!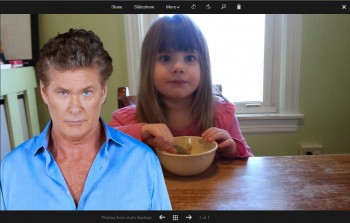 This is a picture of my little Treasure right before the box arrived! You can see it in her eyes she knew it was on its way. Ignore David Hasselhoff that was an April Fools thing that Google Plus did, but I digress – back to the subject at hand.
The postman did have a little difficulty, but together we got it through the door without any damage. It hasn't moved from that spot in the living room since I removed the box around it, there is still bubble wrap and foam peanuts all over the floor, but we've used it several times and just have to find a place to it to "live" so to speak. Obviously, we just can't have it hanging around in the living room. At the moment it's partially blocking the TV from half the furniture and my husband isn't happy that he can't see the game without moving to the couch. WHATEVER! Men really can't see the utter simplicity in such things. I for one would be happy to leave it where it sits, but I guess we'll need to find a spot.
The best part is neither of the girls needed any help using it. I know it's more for adults, but more and more kids are using them and even though I took the time to read the directions the girls seemed to operate it naturally and of course our house is now The Place To Play. We're no longer setting play dates, people are just flocking over unannounced to visit – but who can blame them!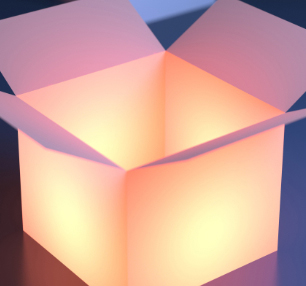 So for the features, as you'd expect it's sleek and pretty automated. Though it has all the options of the standard model the ultimate model has extra added features and does come with the bonus package.
When it came to the color I went with clear, I like to see what I'm doing and I figured with the girls using it all the time it wouldn't look dirty as quickly, but it comes in all standard colors and even a more exotic colors like shaving cream blue and pineapple bikini blitz just to name a few.
It is rechargeable and portable but it can be a bit difficult to move around, plus why would you want to leave the house ever again. We're just going to leave it plugged in for now, but we'll test out the battery pack this summer when we haul it outback for gatherings.
5 Stars!
Elements used to create Featured image Artwork provided by
Created by Jill
.