Advent of technology has shrunk the globe in to a village. An outbreak of measles in Ethiopia can affect the price of tomatoes in Holland. UN and the World Bank accept this in a well researched report. Globalisation has more positives outcomes compared to a few adverse ones usually pointed out by sceptics.
The most welcomed effect of the global village on the economy is home based jobs. The joke about a call centre executive in India giving directions to an attorney in Long Island in a New York accent is only one among a million outsourcing jokes.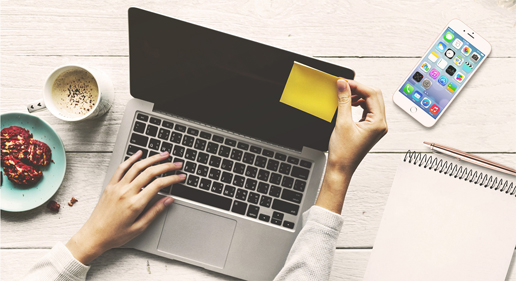 A report by an NGO working on globalisation says that nearly 36% of all outsourced jobs are completed by people who work from home . Rather than the freedom and flexibility, a home job is a great relief to many people by way of economic stability. It is another great opportunity for the right person to put his or her skills to optimum utility.  Even working from home it is best to keep your resume up to date with your Stay at Home Mom Resume…
"Support from home jobs" are available in a wide variety of sectors. The best jobs according to experts fall under the below ten categories:
1. Virtual Assistant
International Virtual Assistants Association states that a virtual assistant is an independent contractor who (from a remote location, usually their home or office) supports multiple clients across a range of industries. They are very useful to businesses that run mostly online and for employees who are constantly on the move.
2. Medical Transcriptionist
Most hospitals and doctors used to have their own medical transcriptionists. This was one of the pioneer sectors in outsourcing. Now this is a lucrative work from home job with great earning potential. The job of a Medical Transcriptionist is to transcribe recorded medical dictations.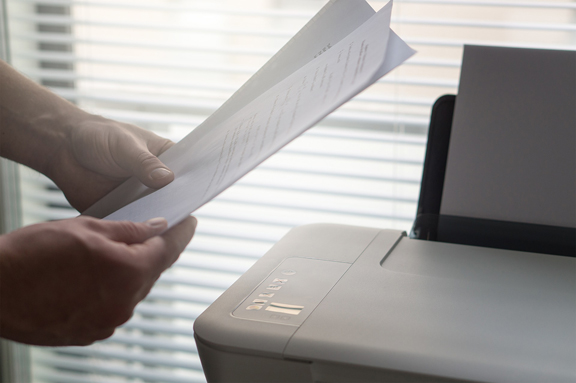 3. Translator
The job needs no further explanations. Now most translators do their jobs from homes. This is one of the home based jobs where very strict deadlines are adhered to. The Bureau of Labour Statistics says that although most translator jobs require a degree, the desired skill is fluency in both languages. In 2016 the US national average for this was $46,120 whereas the top ten workers earned an average of $83,010.
4. Web Developer
This is a job that transcends language barriers since the major skills required are coding and proficiency in languages like html, PHP, Python or any other widely popular one. Some experts feel that the advent of Do It Yourself tools to create your own dream website is dimming the opportunity of freelancers in the sector. On the contrary, the requirement for skilled web developers is on the rise.
5. Travel Agent
This again was a segment where traditional customs were adhered to cater to the needs of a traveller whether on a holiday or work. However, freelancers who offer their expertise with regional knowledge spiced with expertise in planning for groups are getting paid for their dedication to the industry. Many people who were working in the reservation service and travel arrangement industry have chosen to become freelance travel agents.
6. Chat Agent
Most businesses have a chat agent on their websites. You might have noticed a pop up which says, "Hi, I am Lisa. How may I be of assistance to you?" Well, that actually is a real person working from the comfort of his or her home for the website owner. There are many segments for this job and you can select an area of specialisations like live product expertise, remote service technician, community support, product expert for retailers, Insurance advisors etc. to name a few.
7. Social Media Manager
Most successful businesses, celebrities and political parties rely greatly on social media platforms. Whether the launch of a product or an election campaign, it gets kick started first in social media. Now traditional media like news papers and TV channels scan social media for latest news. All successful social media campaigns are managed by freelance experts with a dedicated team.
8. IT Assistant
This is a job that provides support to the customers in hardware as well as software for their job providers. In most cases it is full service IT staffing for repair, support, training and service. It is mandatory for these personal to undergo training about the products and services of the company for whom they will be working. Most companies insist on obtaining a certain grade in an examination after completing the training.
9. Home agent
A home agent receives incoming calls for the company they work for although they are based from their homes. Their jobs include customer service, technical as well as sales support along with trouble shooting assistance for products. Much similar to an IT assistant, this too requires intensive training.
10. Home Call Centre
The success story of call centres gave many businesses the idea of outsourcing call centre jobs to individuals working from home. Now the concept is mushrooming and many individuals have the entire infrastructure available in a professional call centre atmosphere to cater to the needs of their employer. This again is another freelance job that requires the usual call centre skills minus the stress.
The luxury of being able to work from the comfort of your home coupled with the income is one of the major advantages of globalisation. You need to hone your skills on a regular basis to be able to stay in business and expand income. There is high competition but more avenues are opening up. So in the coming decades this sector is also going to tread the path of specialisation as is evident from the trend.
This was not an organised area a decade ago. But as global giants like Amazon and Dell started outsourcing to persons working from their homes, things started to change. Now the segment has a well organised structure and modus operandi easily comprehended by an experienced home worker. It will be not be a surprise, if in future, universities start courses which shall be adapted be providers as basic qualification to win a home job with them.
Elements used to create Featured image Artwork provided by
Created by Jill
.