Free Weekly Planner Color Page Printout #calendar #printout
I'm getting into the coloring books and coloring pages for adults. There have been coloring books for adults at A.C. Moore for ages, but no one ever noticed them. Anyway, now that making coloring sheets for adults is no longer weird I'm jumping in with both feet.
This is just the first, there will be more. I will link to the Coloring Page Category as I make each one.
This is my first weekly planner color page printout. There is no specific date, so you an use it for whatever week you wish. Obviously you will print using Landscape and the page will print to standard US paper size of 11 inches by 8 and a half inches.
Please note that the download is 300ppi – meaning it's probably a little to large for your smart phone.
No Background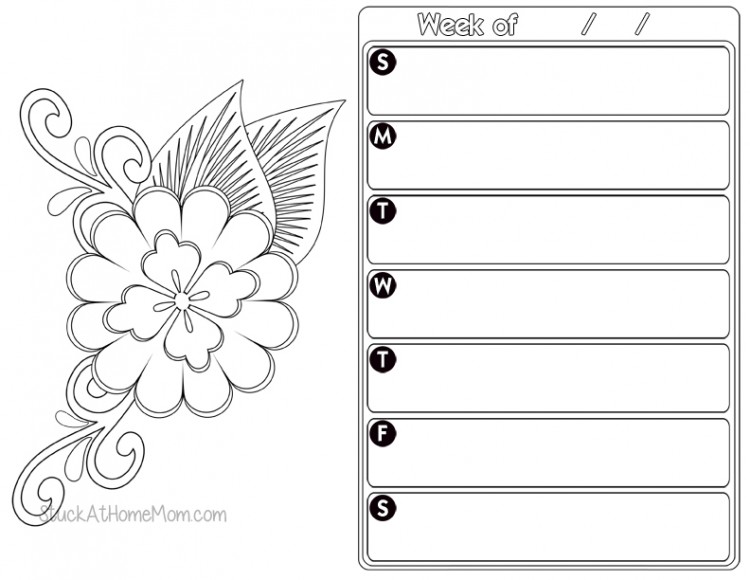 Elements used to create Featured image Artwork provided by
Created by Jill
.