It's happened 3 times this week. I've received several messages from friends this week asking 'Why is the website Way Too Big?' or 'Why did the website shrink?' I don't know what kind of browser adjusting magic is in the air, but the fix is simple.
How to Adjust the Browser Size.
HOLD DOWN the ctrl key on your keyboard. And by 'hold down' I mean DON'T take your finger off it.
While you are HOLD DOWN the ctrl key, with your other hand, scroll the mouse wheel up and down.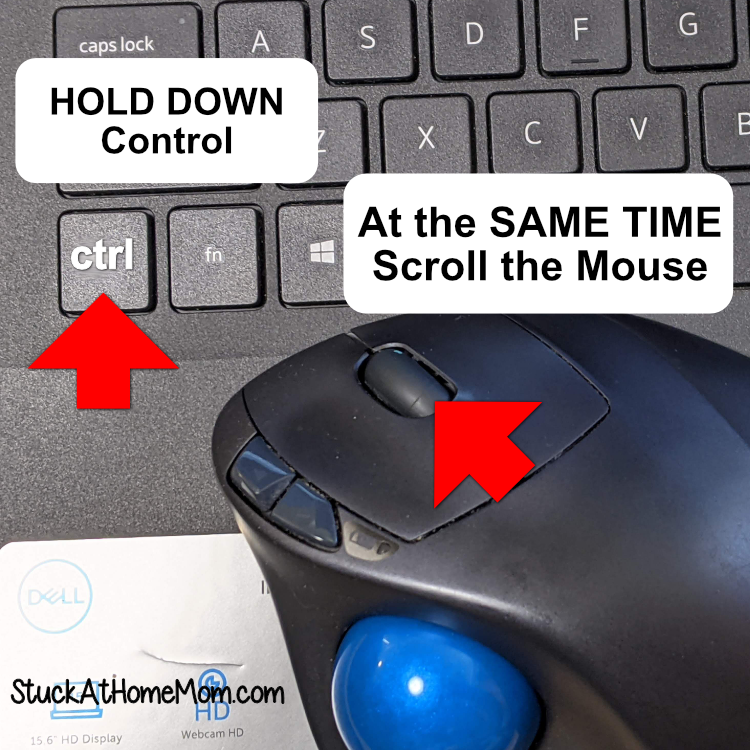 (clearly, I need to clean my mouse. sorry about that.)
On the Right Hand side of your browser you should see a little white box that shows you the % size of your screen. Either keep scrolling until it reads 100% or click Reset and it will reset the screen size to 100%.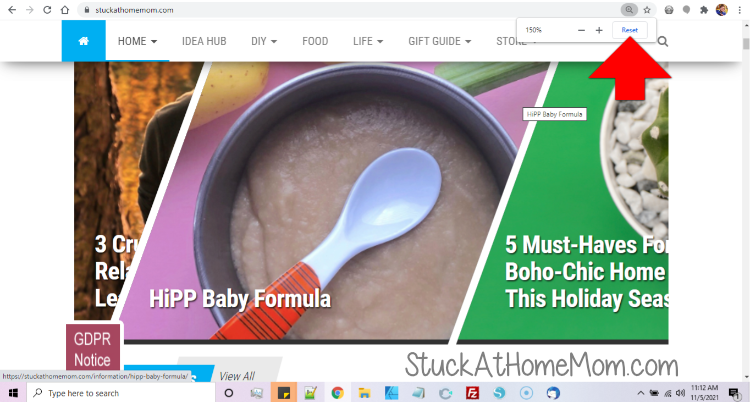 …… and you're done. You may remove your finger the ctrl key now.
Why Did That Happen?
Typically this happens when you accidentally hold down the ctrl key and scroll the mouse. There are other key combinations that you can accidentally hit that will cause this, but which combinations depends on your computer.
How Do You Know All This Stuff About Computers?
I Googled it.
If you Googled it – Congratulations you are also a Computer God!
If you are finding this for a friend – Don't tell them that you Googled it. If they didn't think to Google it before asking you, they won't think of it next time – so let them believe you're a God!
Elements used to create Featured image Artwork provided by
Created by Jill
.