Contrary to popular believe, I am Not creative, I just know how to copy!
You're going to need a few things:
Sharpies
Scissors
Tape
Ziploc Sandwich Baggies
And the obvious:
Computer/Tablet
Internet access
Printer with white copy paper
Go online and find your child's favorite television, video game, story book characters.
It's easier to use 'Coloring Pages' but regular images will work just as well.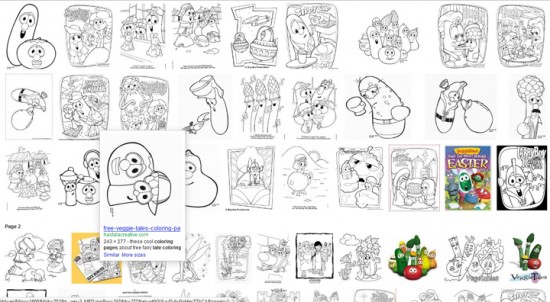 When working with Ziploc baggies, your work space is about 6 inches wide by 5 ½ inches long. This keeps the art work on the top of the baggie and not hidden on the bottom of the baggie – you'll understand as soon as you put the sandwich in the baggie, just trust me for the moment.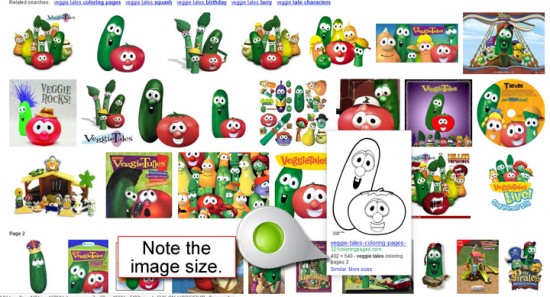 Remember images can be edited in photo editing software, so large images can be scaled down. However, it's a little more difficult to scale up images and still keep them clear enough to trace.
Once you have your images, print them out on regular old copy paper.
You can tape the image to the table top, or like I did, tape it to a clip board. The only advantage to using a clip board is that you can move it around to get a good angle when tracing. But if you are doing this as a summer camp project, the table works just fine for kids.
Tape the Ziploc baggy on top of the page and trace.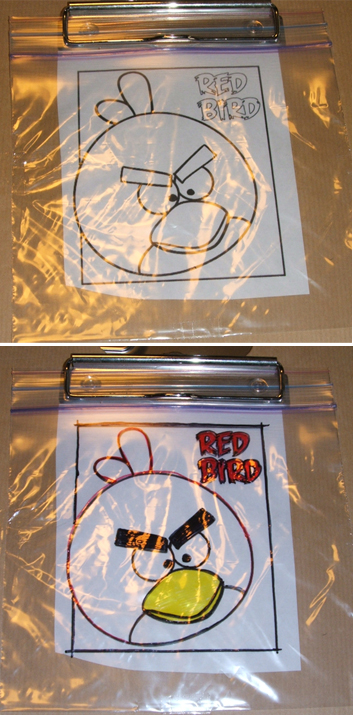 TIPS: 1) If you plan to color in any of the image, color first, outline last (to cover any mistakes)
2) Don't try anything with a lot of detail, at least not at first. Start simple.
3) These are not family heirlooms, they don't have to be perfect. Your kid is going to show it off to their buddies then off to the trash. Don't worry about perfection.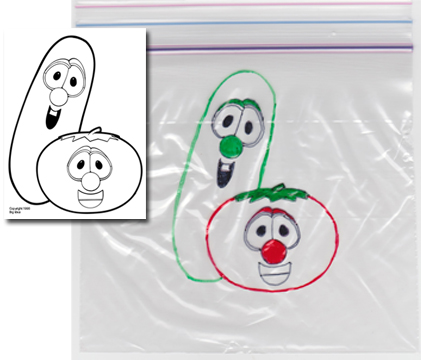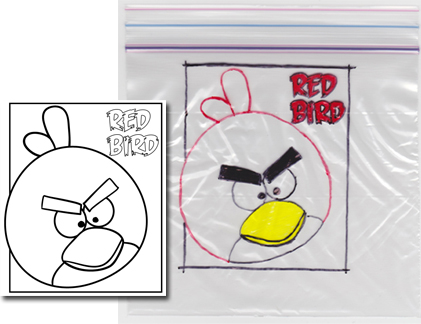 Elements used to create Featured image Artwork provided by
Created by Jill
.