It has come to my attention that there aren't enough simple sample SVG / .studio3 cards out there for beginners.
The last thing you want to do when you're just starting out is to pay for a bunch of templates before you have even figured out how to work your machine.
I would call this a stage 2 template. It's good for your second project. See Photo Card – Free SVG Card Template #SilhouetteCameo, #Circut & #SVG Cutters for a good first project.
I found a similar template in a Google search as a JPG file. I searched and searched for a SVG file, but after finding a bunch of dead links on Pinterest and Google I gave up and designed my own.
If you have a Silhouette Cameo just follow along with the directions below. If you have a different machine, just download the file, go to FaceBook, find a group that deals with your machine and ask. There is a FaceBook group for every cutter with people eager to help.
For the Silhouette Cameo
Download:

Download "Special Occasion Card SVG Card Template Silhouette, Circut & SVG Cutters" CutCardDesign1.zip – Downloaded 772 times – 4 MB

First unzip the file. Usually if you just double click on the folder you can copy all the files and then paste them into a different folder.
Once you have removed the files from the zipped folder, open the software. Usually to open a .studio file you just need to double click on the .studio file, wait a few seconds and the file will automatically open in the Silhouette software. However, if you have a finicky computer you may need to open the file within the Silhouette software.
Adjust the size as desired.
All the objects in the template may Not be grouped together. Make sure to select all the objects in the file before adjusting the size of the template.
Click Send at the top Right corner of the Silhouette Cameo software.
Click Line printing.
Adjust the speed to 2. This is a detailed template so the slower the better.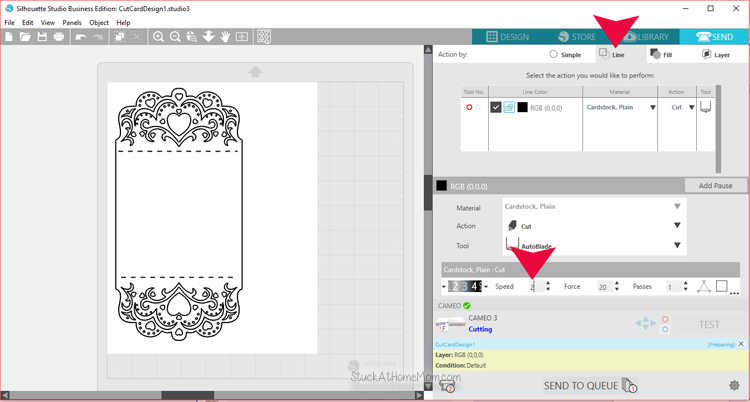 Once you have your paper loaded into the Silhouette Cameo machine, click Send at the bottom.
In a minute the project should be cut.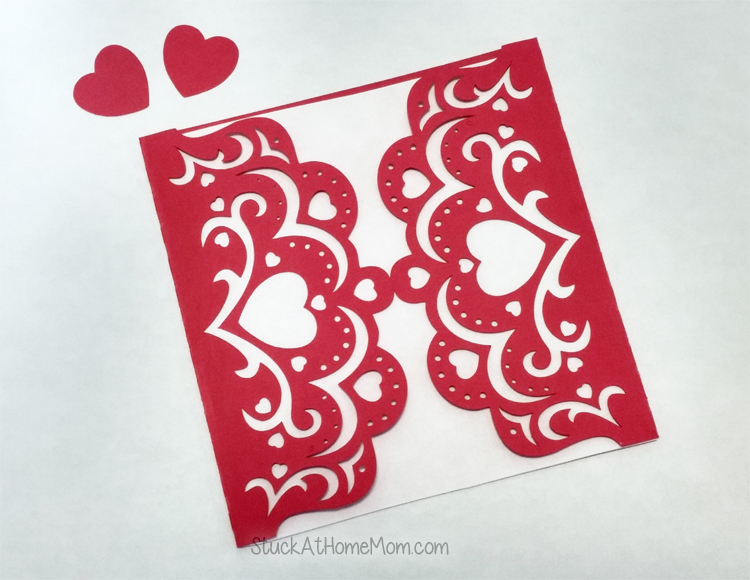 I typically cut a white piece of paper for the inside.
Elements used to create Featured image Artwork provided by
Created by Jill
.