This adorable Christmas Crayon Card is perfect to keep the little ones busy while family and friends gather for special holiday parties.
I purchased small crayon packs for $1 at the local Dollar Tree.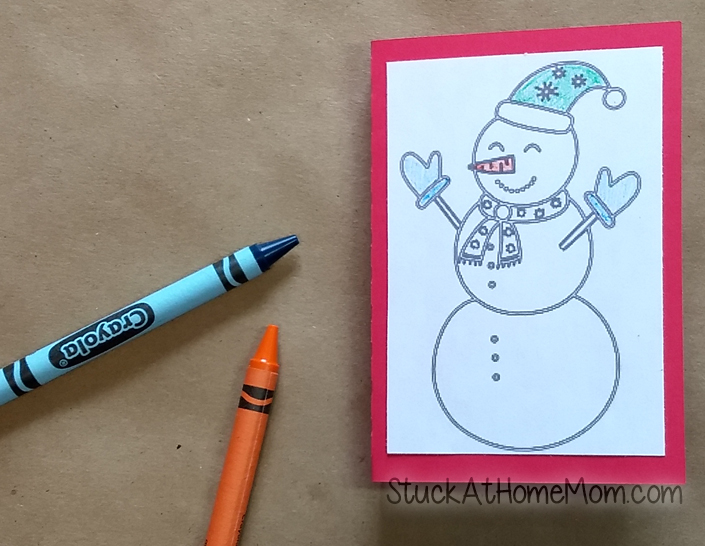 This template has 2 sections
the coloring printable page
the crayon holder template
Section #1 Open the coloring printable page and print with your printer.
Section #2 How to Cut in Silhouette
The holes in the crayon holder are designed to hold 'Crayola' Crayons specifically. Other crayons could be too small or large for the holder. Always print 1 holder and test with crayons you plan to use prior to printing a large group of holders.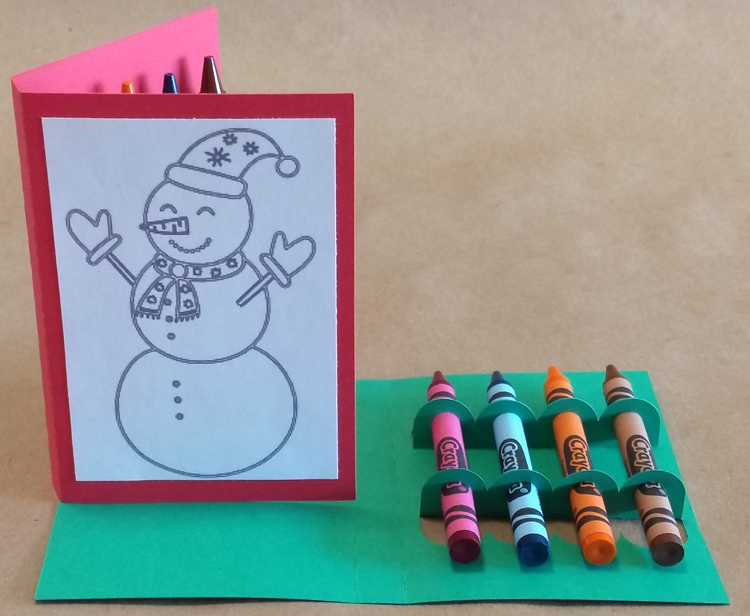 Step 1.
Open .svg or .studio3 in Silhouette Studio.
Step 2.
If not already, set to landscape.
DO NOT resize .studio3 image. If you must resize the .svg image, make each holder 6.857 X 4.588 (width x height) If you resize the holder the crayons will not fit correctly.
Step 3.
Once the design is open and ready to cut, click SEND.
Where it reads 'Action by: 'Select 'Line'.
The Blade should be set to 3, Speed 4, Force 20, Passes 1.
Each silhouette machine has its own personality, adjust according to your finicky cutting machine.
Do not cut the image in black. I am leaving the image on the template in case you do resize, you will be able to use the image on the template to resize what you need to print.
Download SVG, PDF, and Studio file Once you click to download a window will open so you can download the .zip file.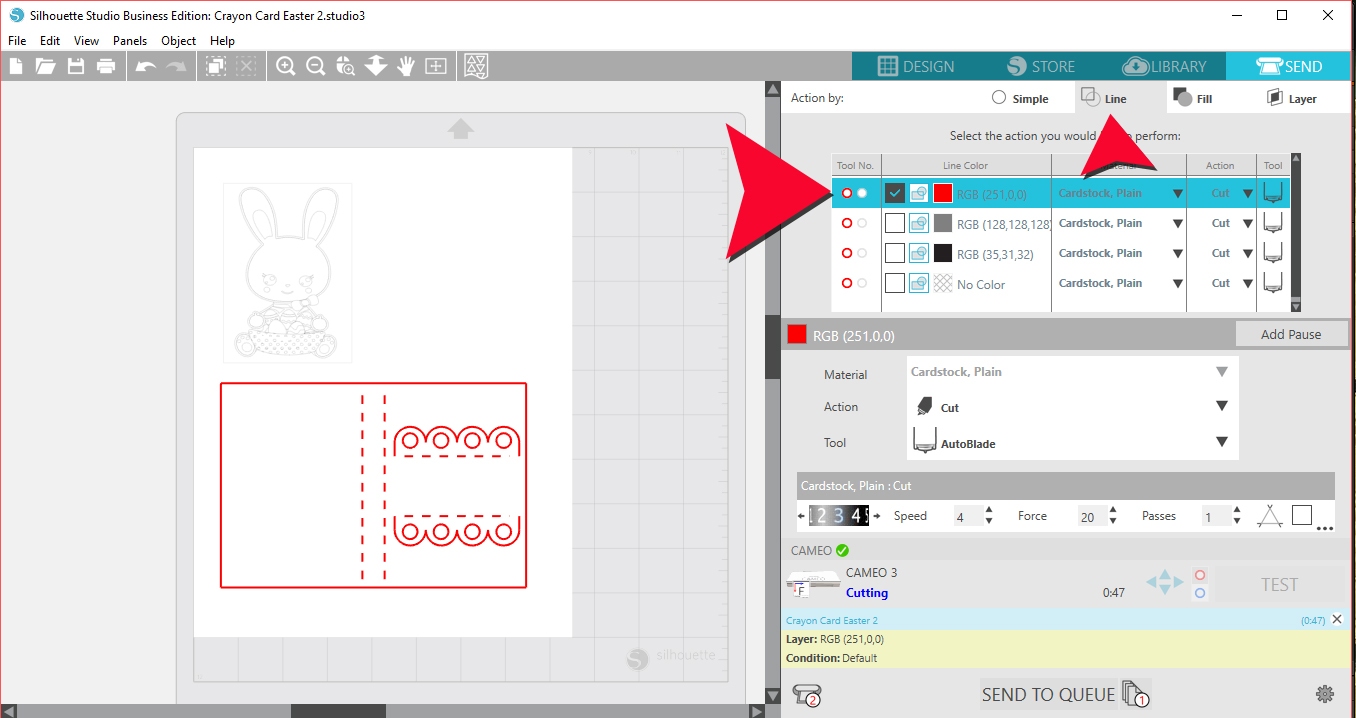 Elements used to create Featured image Artwork provided by
Created by Jill
.