It Worked!! Recovering a previous copy of a saved file.
To recap: Yesterday I saved my work, but the file became corrupt and wouldn't open.
1. Right click on the file and then click Manage Revisions.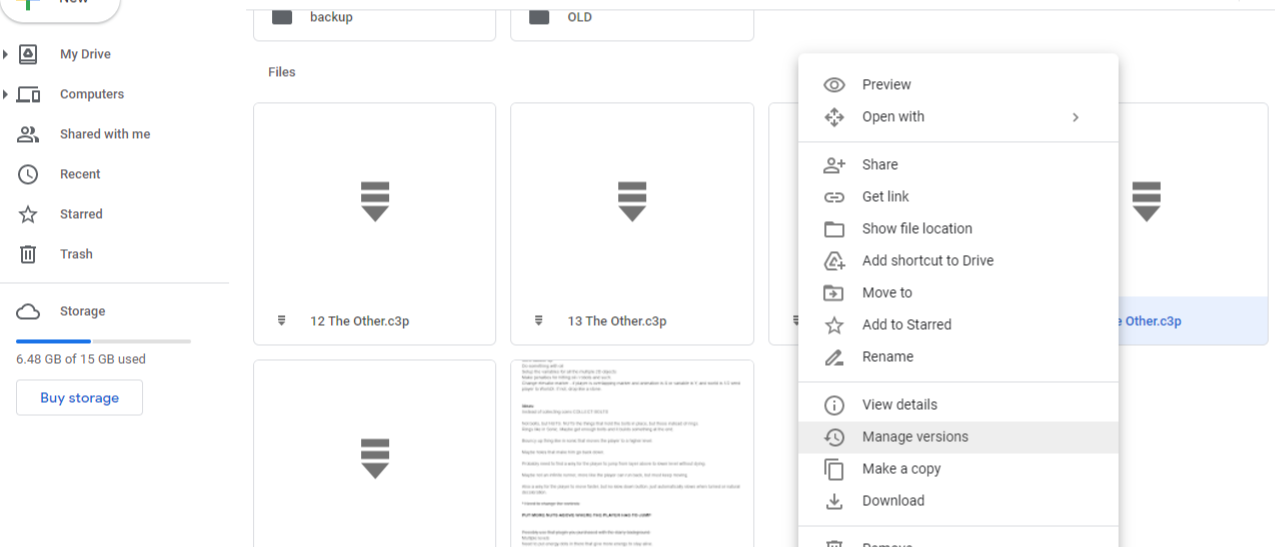 2. Scroll down a bit so you know you're not downloading something that is corrupt.
3. Click on the 3 dots to the right of the version you want to download and click Download.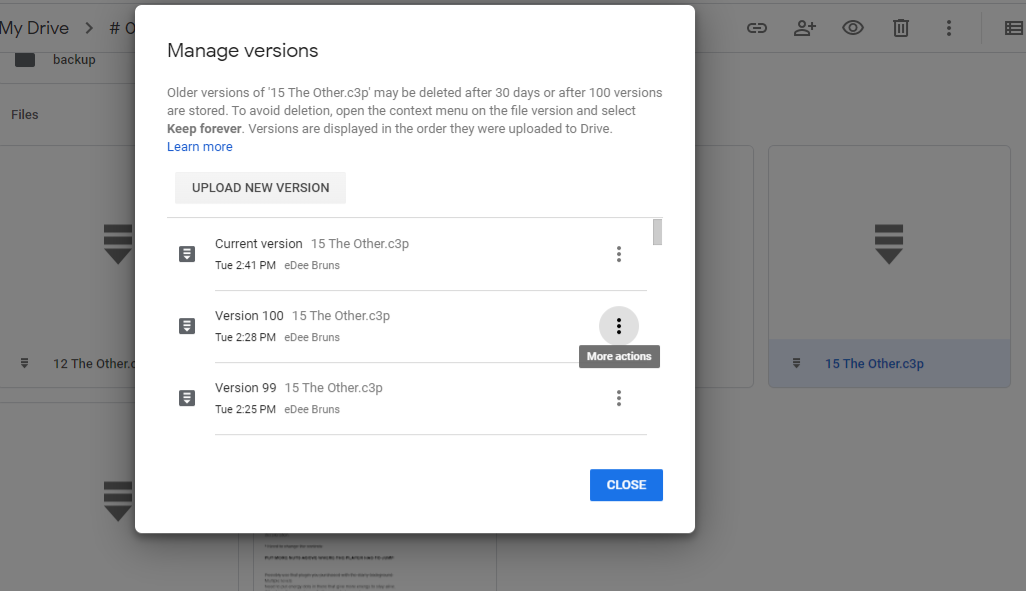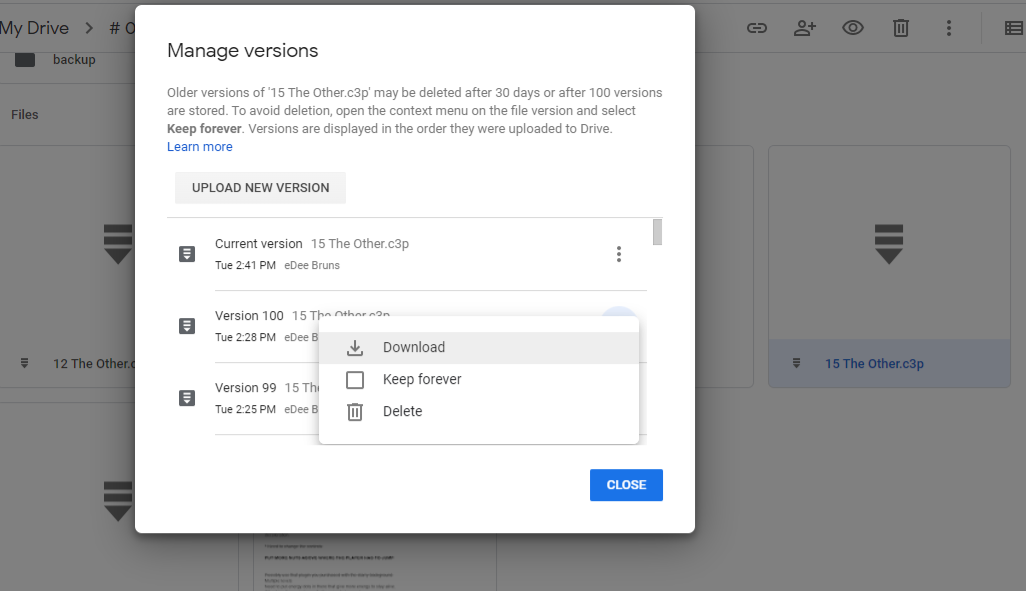 4. Download to your hard drive.
IT WORKED!! All my work from yesterday is there.
Elements used to create Featured image Artwork provided by
Created by Jill
.