This is great for Preschoolers, Summer Camps and for those rainy days when you're UpTa Camp.
The mini mason jaw I got at Family Dollar for a buck!
The lights came 2 in a pack for $3.
Glow Sticks were a 15 pack for $0.50 the week after Halloween.
And I'd like to give a shout out to the Family Dollar in Mill Creak, South Portland, Maine.
They are fantastic at customer service in the midst thwarting a shoplifting attempt. I wasn't even aware the place was being robbed until it was over.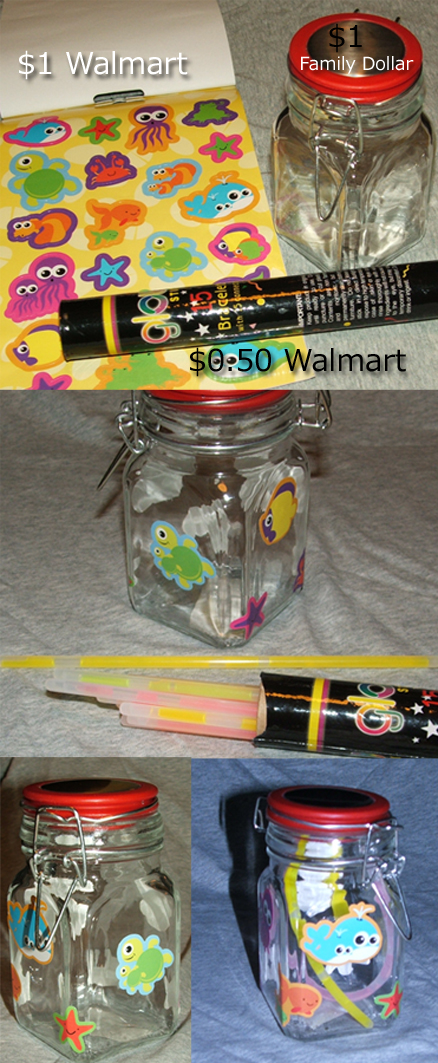 Elements used to create Featured image Artwork provided by
Created by Jill
.