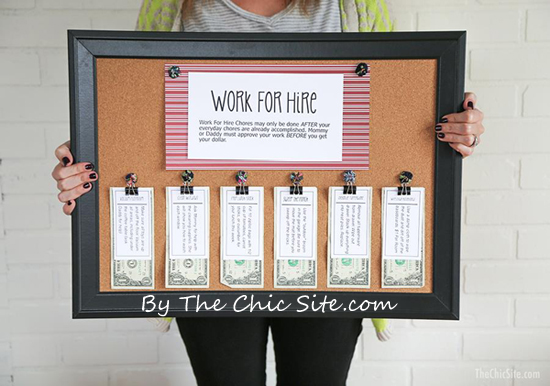 Chore Board for Kids
 
This morning I was scrolling down through FaceBook and came across the most amazing Chore Board idea by The Chic Site.
It's an Extra Chores Board where kids can earn a $1 per extra chore they do.
As stated on the board the kids must complete their regular chores first and the work must be approved by mom and dad before you get the buck.
The Chic Site also provides a Printable!!
It got me thinking, I could put my own spin on this! And I Did!!
My oldest daughter loves Amazon and Google money. We have Amazon Prime and she is always wanting to purchase the latest episode of something or the latest hit song. Her mini Android is her favorite toy and the "good app" usually come at a price.
I worked out a point system to help her earn what she wants by getting her to do what needs to be done.
When I was a child my mother gave me 10 cents for every chore. I was ironing clothing when I was 8 years old to earn 'candy money'. The chores that I was paid to do as a child became habit as I got older. I'm hoping the same thing will happen with my daughter.
For more information and to download the printout head over to The Chic Site.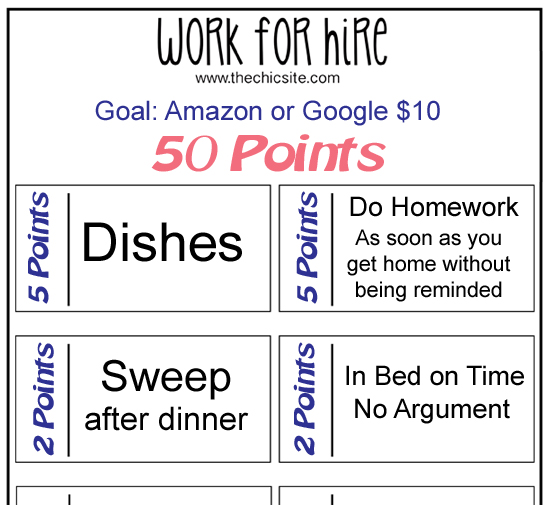 Elements used to create Featured image Artwork provided by
Created by Jill
.