A move is stressful enough, but when you are moving with kids, it can be exhausting. No matter how much you love your kids, all parents can admit that they add another (harder) layer to any situation. When it comes to moving, it's really hard to get it all done quickly and stress-free with kids in tow. Here are a few easy ways to tackle a move with kids so that you are not clueless and stressing out the entire move:

Tell them about the move as soon as possible
First things first, you have to tell your kids about the move. While you may be worried about settling into a new neighborhood and making your furniture look good in a new layout, your kids' whole world is going to be uprooted and turned upside down by your relocation. They will lose friends and familiarity and will most likely have a difficult time adjusting to the new circumstances. Luckily, there are some things you can do to help make the transition easier for your children, which starts with telling them as soon as possible. If you have a move in the works, chances are your kids already know something is going on. Let them in on your move as early as possible to help them prepare and make them feel included.
When you do tell them, make sure to give them enough details. Depending on their age, your kids might need more than a general overview of where and when you are moving. Make sure they know things like the exact date you'll be in your new home, what life is going to be like while you're packing up the house and whether they will be sharing rooms or not in your new home. Then, you can help them find reasons to be excited. Your kids are going to find several reasons to not be excited on their own. They need your help to feel excited about leaving their old friends behind and moving to a new place. Don't forget to let them ask questions, too!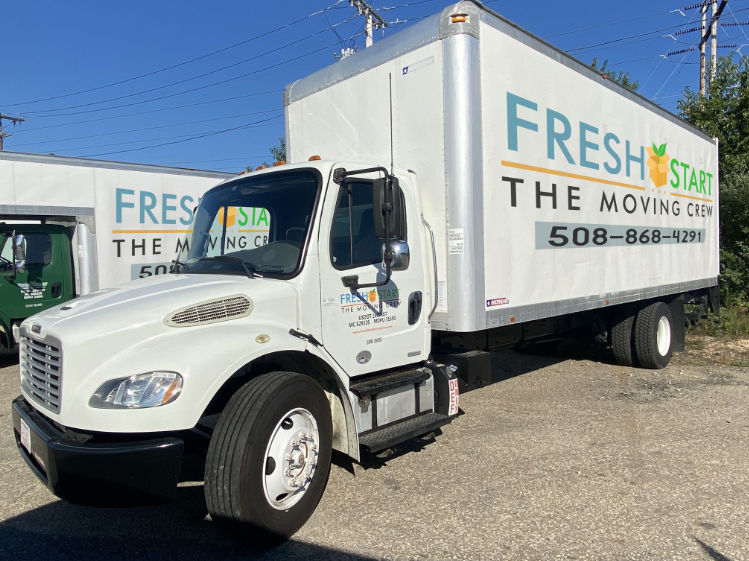 Make a moving week plan
Sit down with your kids and plan every detail of the last week before your move. Decide what meals your family will eat and where/how they will eat them. Create packing schedules to cut back on last-minute stress. Plan out who will be riding in which car and how everyone will make it to your new home safely. There is a lot to plan and do, so make a plan to help you stay on-track and stress-free.
Pack overnight bags for everyone
Make sure every member of the family has a duffle bag or suitcase with all the essentials. Use these bags for the last night in your old home and first night in your new home.
Allow enough time to adjust
It could very well take your children the better part of a year (or longer) to fully adjust to their new surroundings. Be patient with your kids, and expect strong emotions for the first little while. If you need to take them to counseling, do not be afraid. That is perfectly normal! 
Befriend neighbors
Giving your children opportunities to make new friends will help them settle in and adjust more quickly. It will also keep them busy, giving you enough time to unpack all of those boxes.
Do something fun while the movers work
Don't want to handle the entire move yourself with kids? I don't blame you! Moving with kids is hard not only emotionally, but even more so (sometimes) physically. If you are not capable of moving on your own, cannot find a babysitter to help you on moving day, or just want to spend quality time with your kids instead of lugging around big pieces of furniture, just hire Fresh Start – The Moving Crew and don't second guess it! They are Sringfield, Warwick, and Worcester residential movers, commercial movers, and more. They have amazing reviews, take each move with pride and care, and go out of their way to make sure that you, their customer, is 100% satisfied. They are prompt, reliable, affordable, and trustworthy, too. The owner has extremely high standards and that shows off in their reviews. I mean seriously – check those out! Top knotch reviews. No matter if you need packing help, labor only services, a full-service move, or anything else related to moving, call them up and see how they can help!
Elements used to create Featured image Artwork provided by
Created by Jill
.