When you think of bathroom shower doors, I bet it is one of these ten misconceptions that we have compiled below. While every profession has been stereotyped in one way or the other, home décor tends to be right up there with architecture and engineering when it comes to misconstrued notions.
Formally, bathroom shower doors are mostly seen in high-end homes and 5-star hotels. However, as exposure to the style grew, so did its popularity. These days, bathroom shower door is on the top of the list of homeowners. Even as popular as they have become, there are few misconceptions about the shower doors that might be of interest to homeowners. 
So if you are considering remodeling your bathroom to something sleek or you just want to learn other trending options for your bathroom, we thought it might be helpful to debunk some of these misconceptions making the rounds about bathroom shower doors. Below are the top ten misconceptions people believe about bathroom shower doors.
Installing shower door is much heavy on your pocket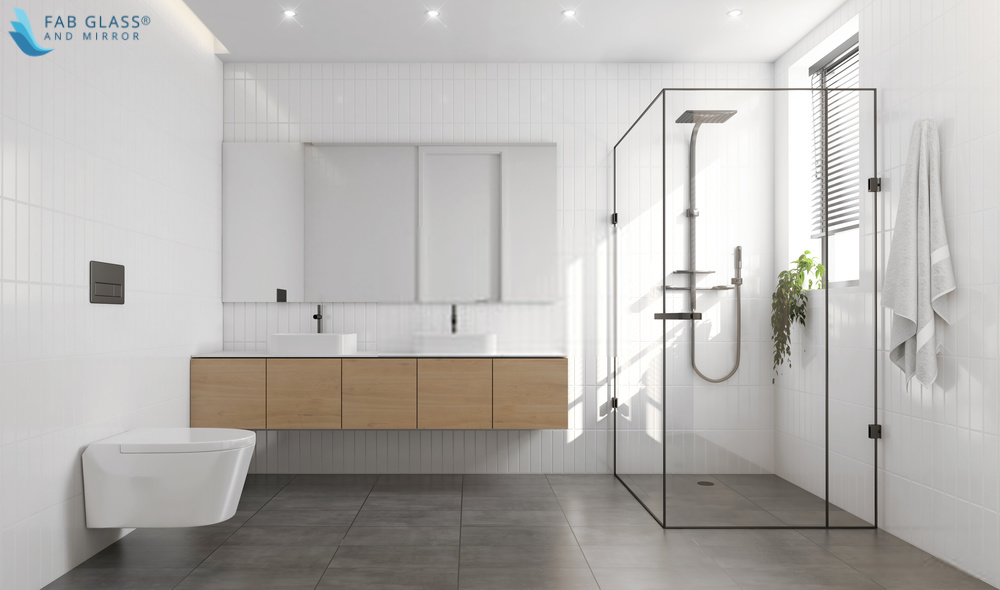 One of the most common misconceptions about bathroom shower doors is that they are not an option for those working on a budget. You'd be surprised how cheap and affordable these shower doors can be if you do your homework very well. Glass door companies like Fab glass and Mirror offers varieties of products that can meet any budget. The cost of shower doors usually depends on the type of glass and the fixture elements needed for installation as well as installation fee.  Although, the frameless shower doors can increase the value of your home, so if you're remodeling your home to sell in the nearest future, the investment may be worth it.
2. These shower doors are prone to explode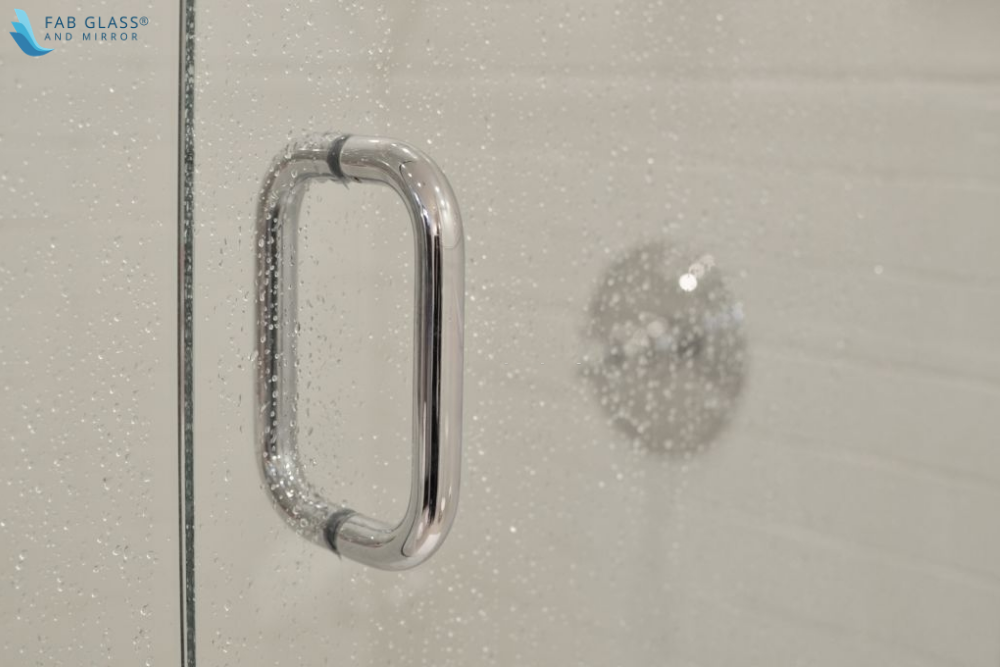 Another misconception going round about shower doors is that the glass is fragile and can shatter easily, leading to loss of investment and possible injuries, this is totally untrue. Glass manufacturers design the shower glass to be extremely sturdy and strong. Choose a reputable company like Fab glass and Mirror that uses quality materials and employ proper installation processes, your bathroom shower doors should be durable, safe and long-lasting. On rear occasions, even if the shower door breaks, it will not shatter as it is made of tempered glass which is a very strong material. Therefore, you don't have to worry about injury as this glass is made with your safety in mind.
Every shower door is of the same quality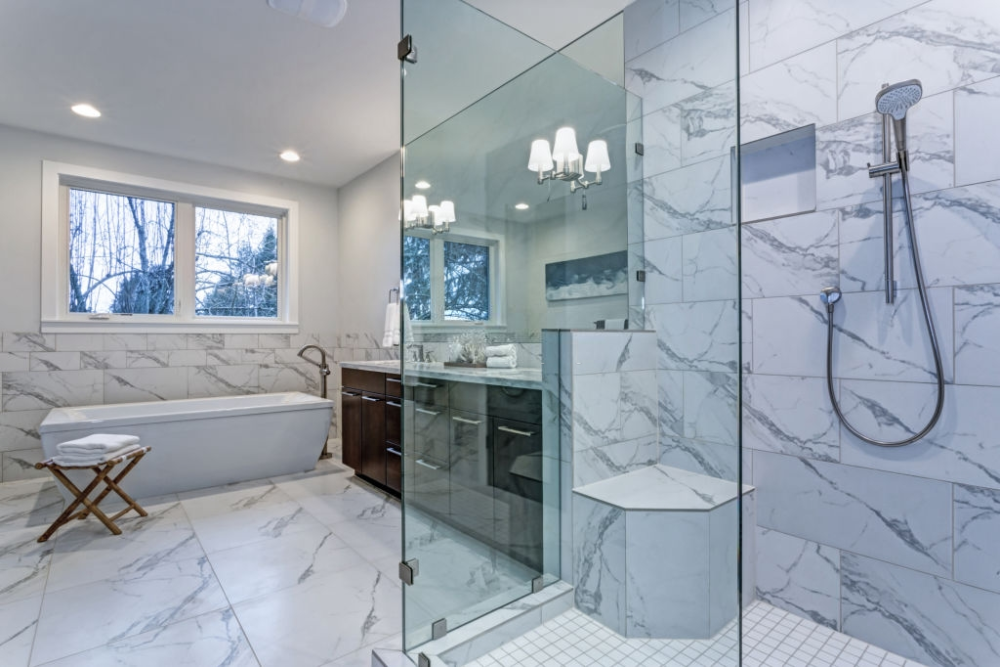 As with almost every product, shower doors are of different qualities. Irrespective of the quality of glass you can afford, the sturdiness of the glass still remains the same even for the least priced glass. Get the glass that suits your pocket and the space of your bathroom. Another determinant of glass quality is the style of your bathroom. If you build to sell, you might want to consider a high quality glass to improve the sell-value of the home.
It is quite difficult to keep them clean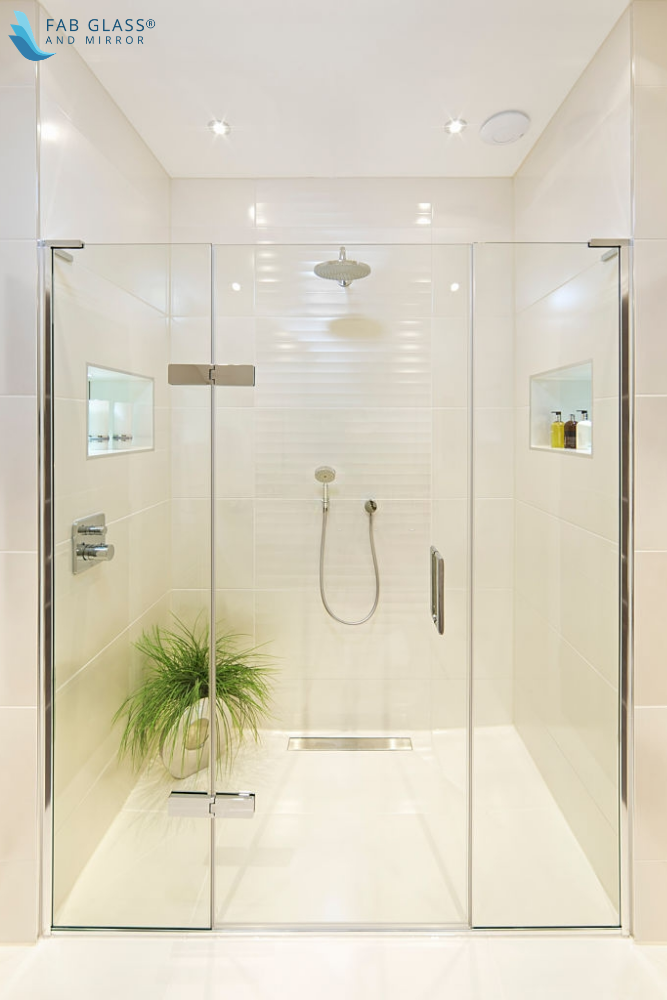 One of the most untrue things you hear about bathroom shower glass is that they are difficult to clean and therefore not worth the investment.  In fact, maintaining the clear and elegant look of this glass is simple; it's just like cleaning any other glass in your home. With a clean cloth and water, you're ready to clean your glass; just wipe up and down gently, it is actually hassle-free. In fact, there are many products these days that are designed specifically to make cleaning easy and efficient. Some doors come with a special protective coating to help prevent water stains and soap scum buildup. 
It is expensive to keep clean and maintain them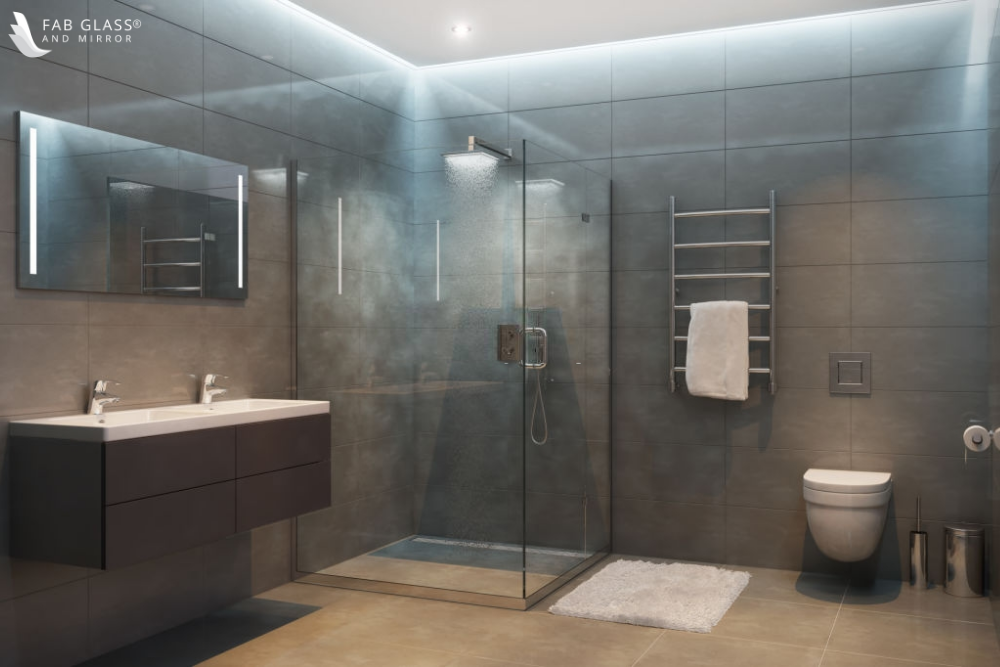 Sometimes you cannot help but laugh over misconceptions like this. Maintaining your shower door doesn't need any special maintenance tool or technique, it is not rocket science. To do this, you only need a clean piece of cloth or foam, water and detergent or soap… Simple! The best part is you don't have to do this all the time, once or twice a week is fine. And it wouldn't take you up to five minutes to get the whole thing done and move unto the next task in the house. You can even take some time from your bathing minutes and do the cleaning, it is that simple. 
They avoid complete water leakage
Some homeowners may believe that bathroom shower doors are leak-proof but this is not entirely true. If the doors are not properly installed, it may cause leakage when you take your bath. There are a few tricks you can deploy to prevent this from happening. You can apply leak guards to ensure that the water stays inside the shower and you can place the showerhead away from the door, this can also help prevent leakages.
It is possible to add a towel bar after installing shower doors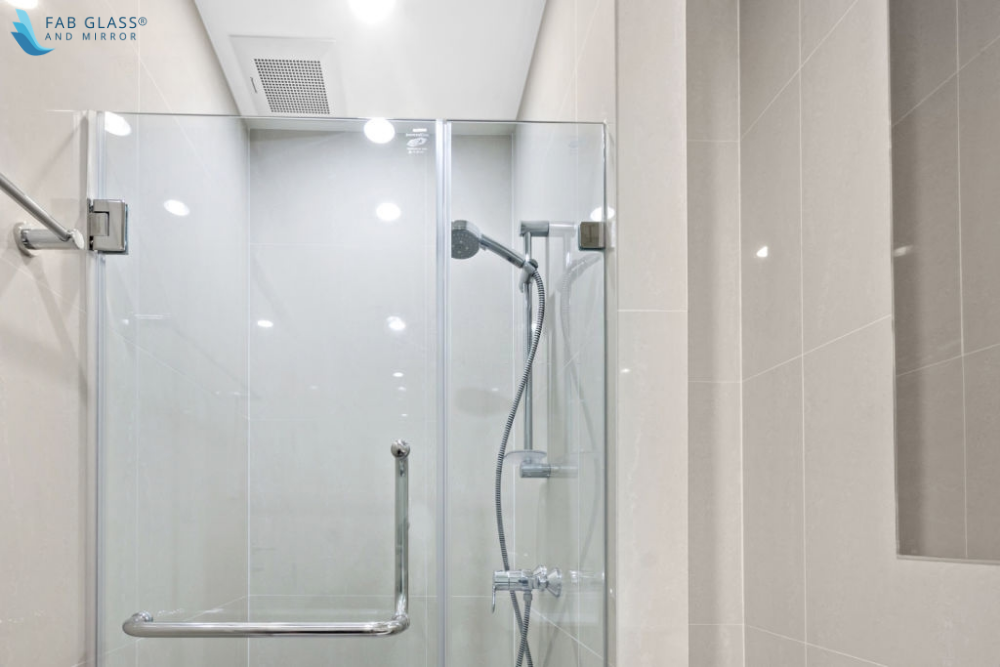 Adding towel bars after installing is almost impossible am afraid. The only way you can install towel bars after installation is only when you take down the shower glass and drill the needed holes in the glass to fix the bars. it is always a smart play to order for a custom towel bar when purchasing your shower door to avoid any future problem. 
Its replacement is always better as compared to its repair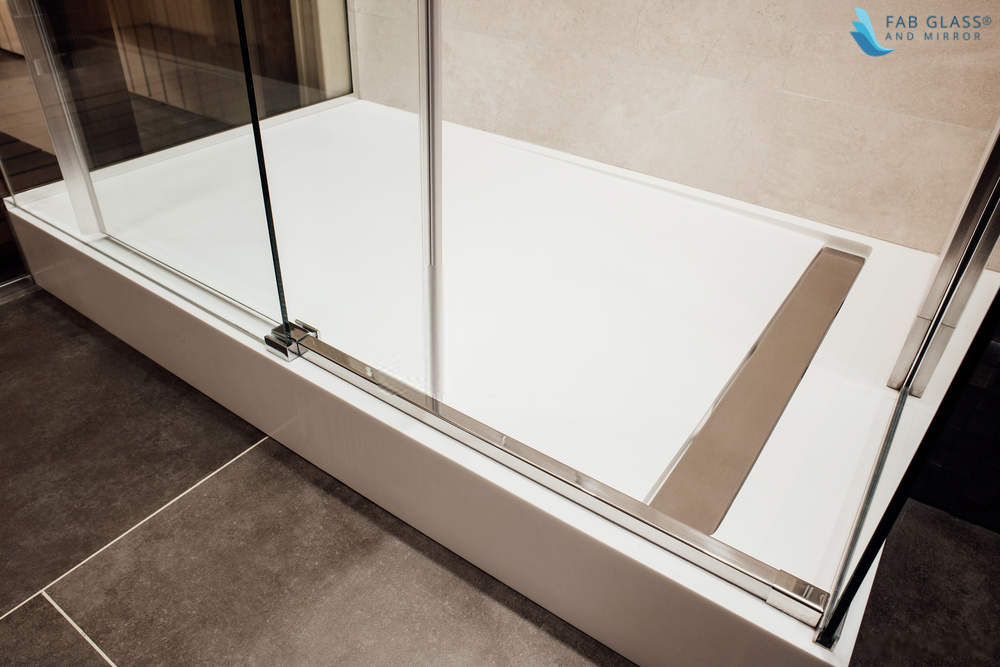 This assumption is unfortunately false! Except the door is damaged and repairing it may change the aesthetics of the bathroom, other than that, repairing any spoilt parts of your bathroom shower door is always the best option. One thing I would assure you is that, having the whole bathroom shower door replaced will cost significant harm to your pocket but repairing the shower glass might come at a free cost as many manufacturers offers up to 3 years' warranty.
With a protective glass coating, its maintenance no more required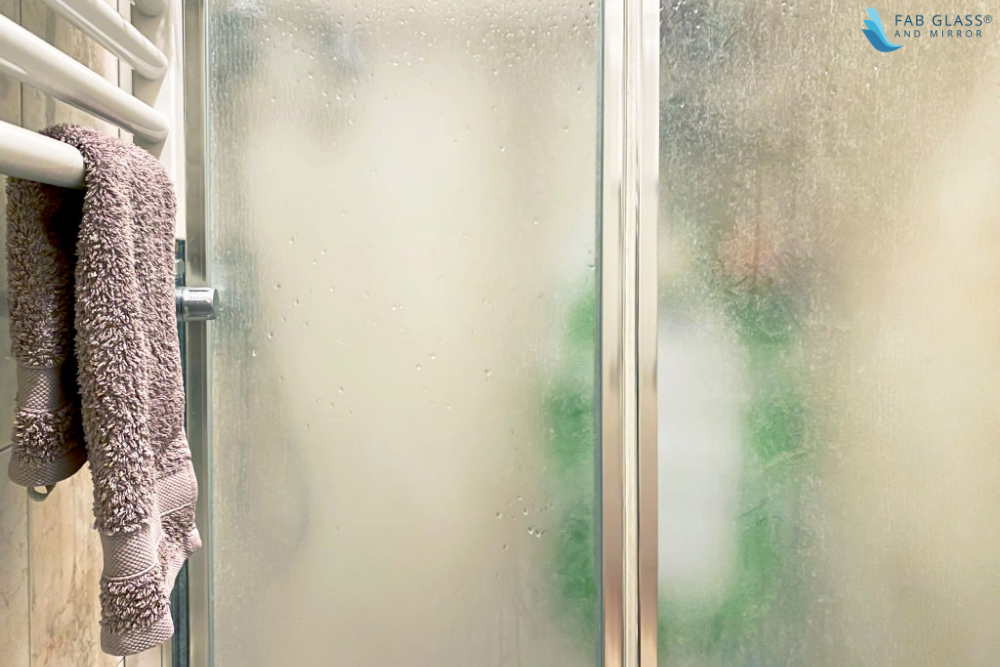 Protective glass coatings are installed in some shower doors just to prevent water stains and soap scum from building up it is still necessary you do your usual home glass maintenance, as this coating cannot guarantee a neat and fungi-free glass. You'd still have to use your clean cloth, detergent/soap, and water to clean your glass and maintain its longevity.
Slider shower is always better because it's expensive one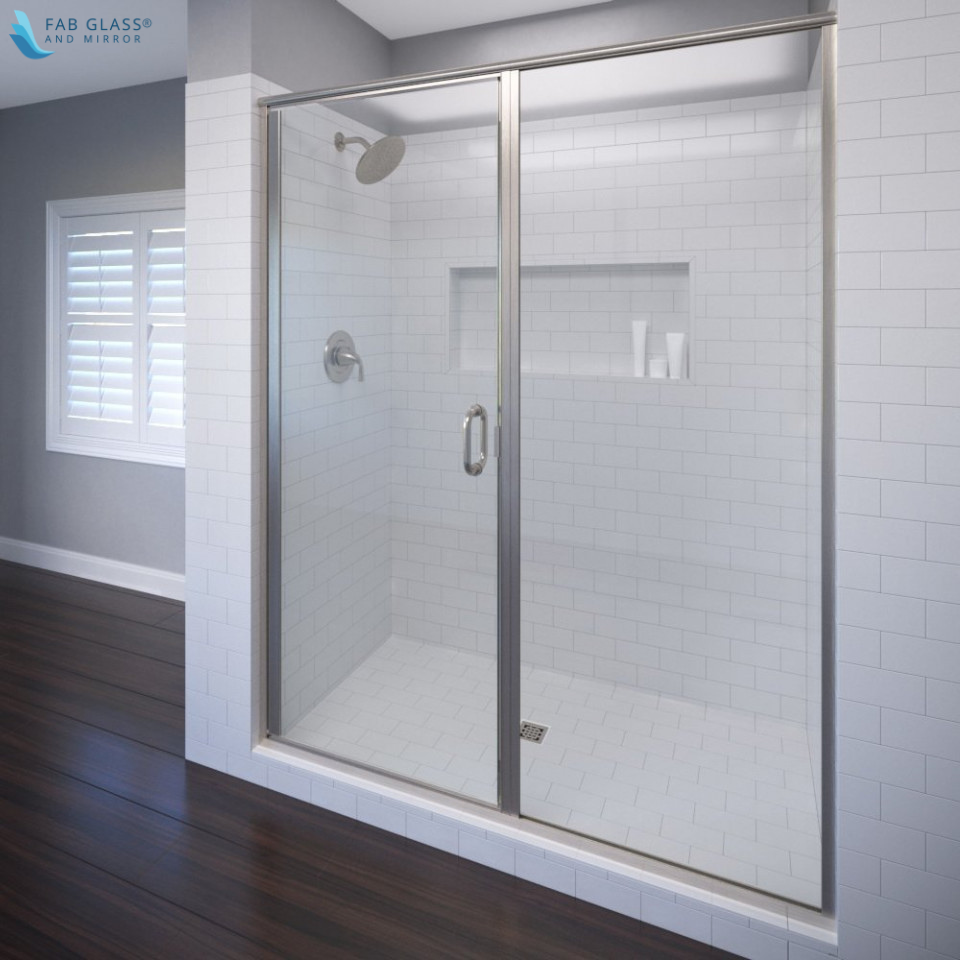 This is not true in any way. Slider showers are mostly utilized in the case of a small bathroom space where an open shower door would take up a significant portion of the bathroom. Both slider showers and open showers are made with the same materials so there is nothing out of the ordinary with slider glass, it is only preferred to open glass in some cases. 
Final thoughts
These misconceptions may impair your decision in installing a shower door in your bathroom. The fact is, all these things are false and should not influence your decision to improve the aesthetics of your bathroom.
With Fab glass and Mirror, all your worries about bathroom shower glass are a thing of the past. We sell affordable and quality shower glass that suits your budget. We will help you narrow down your search to the right shower door for your bathroom and your pocket. Get in touch with Fab glass and Mirror today let's help you raise the value of your bathroom.
Elements used to create Featured image Artwork provided by
Created by Jill
.