Glue, whether in the form of a taping, tube or a label, is an incredibly helpful binding compound – and often essential household item used in a variety of Do-it-yourself projects, kid crafts, minor remodelling and so much more. However, while working on your designs, a small spill off here and there on your glass items can create a mess that can get a little challenging to handle. If these glue spots and the sticky residual matters are not taken care of in time, they can end up ruining the aesthetics of your acrylic glass articles badly. Also, any attempt at the forceful removal using sharp objects can further damage the product by inflicting irreversible scratches. 
Is it possible to clean glue or sticky things from acrylic glass?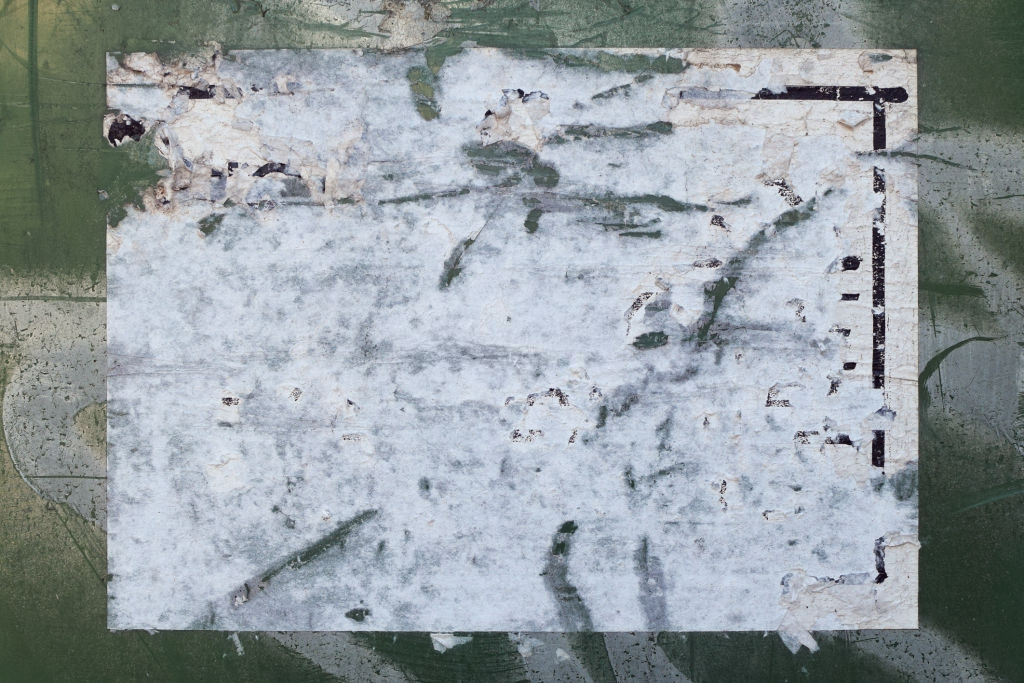 Taking off a sticker or an adhesive from acrylic can be an irritating process, which often ends up leaving stubborn and sticky residual matter behind. Taping or other binding compounds are known to leave some traces even after being safely removed from the acrylic glass. Irrespective of whether you use the glass as a table top, mirror, fish enclosure or any other article, it's imperative to have a smooth, stain-free piece to work with that looks sparkling and brand new all the time. Though it can be sometimes challenging to treat the glue smudge issues, these are completely treatable.
DIY procedures for removing sticky glue from Plexiglass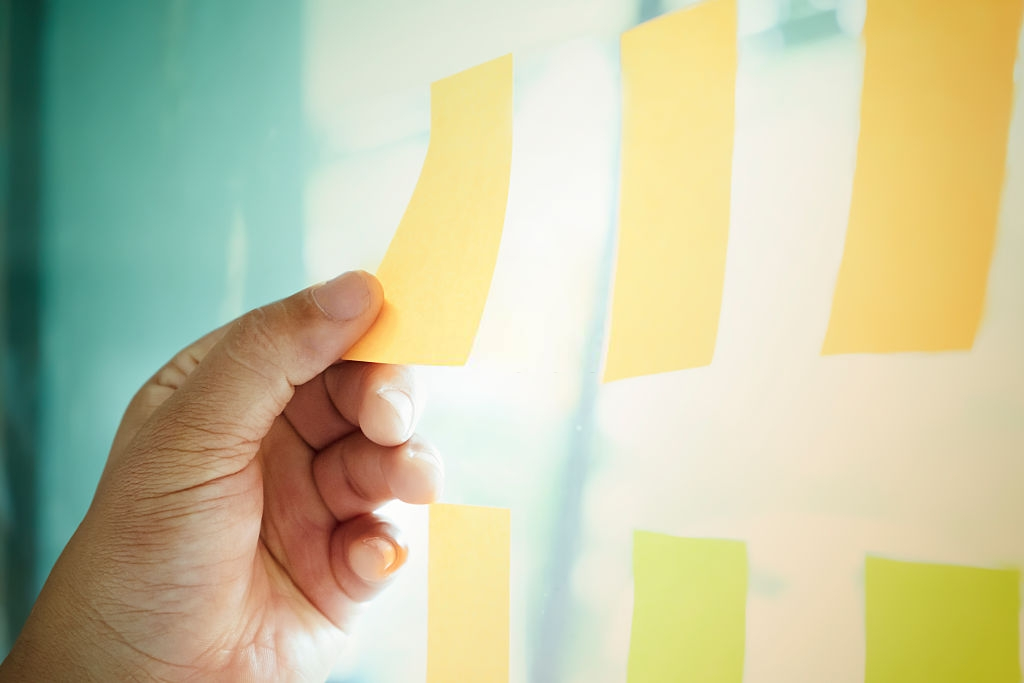 You must have heard a lot about Plexiglass by now. However, what exactly is it made up of? And, why is it preferred over the conventional glass options? So, let's hear it out in detail.
You'll be surprised to know that Plexiglass is not manufactured out of glass. It is, in fact, an acrylic material, which was invented way back in the 19th century. However, why Plexiglass only? The simple response is: it is a fantastic alternative to glass. It is an innovative material that a number of businesses currently use to replace the traditional options. Some of its bankable properties include immense clarity, shatter-resistant nature, versatility, and sturdiness that make Polycorbonate a preferred compound in several industries, especially furnishing and home decor. 
You can find sticky glue residue on Plexiglass quite often— maybe from a label or an art project. Adhesive debris removal can be a cause of concern and might destroy your Plexiglass's visual appearance. Yet the process of lifting it from Plexiglass is very simple indeed. Here are a few steps that you may follow to get rid of it, for once and all. 
Step 1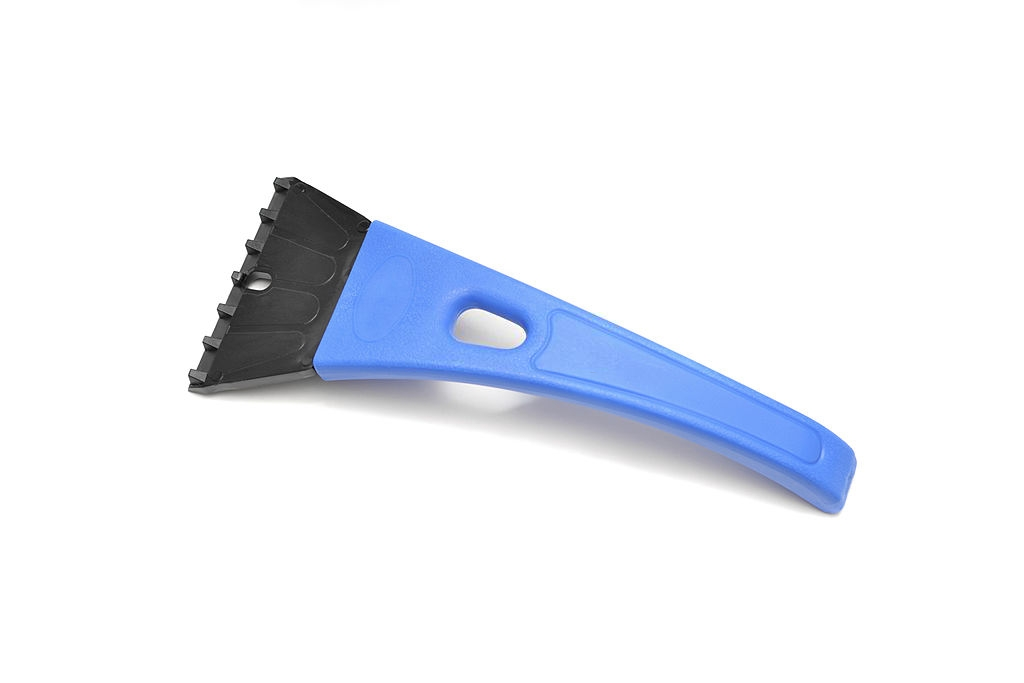 Scrape away stubborn bits of glue with the help of a utilitarian blade. To prevent harming the glass surface, try gentle sliding movements at the base of the adhesive stains. 
Also, make sure that the blade you use is a clean and fresh piece; otherwise, by using a rusty option, you could end up scratching and damaging the surface of the acrylic glass.
Step 2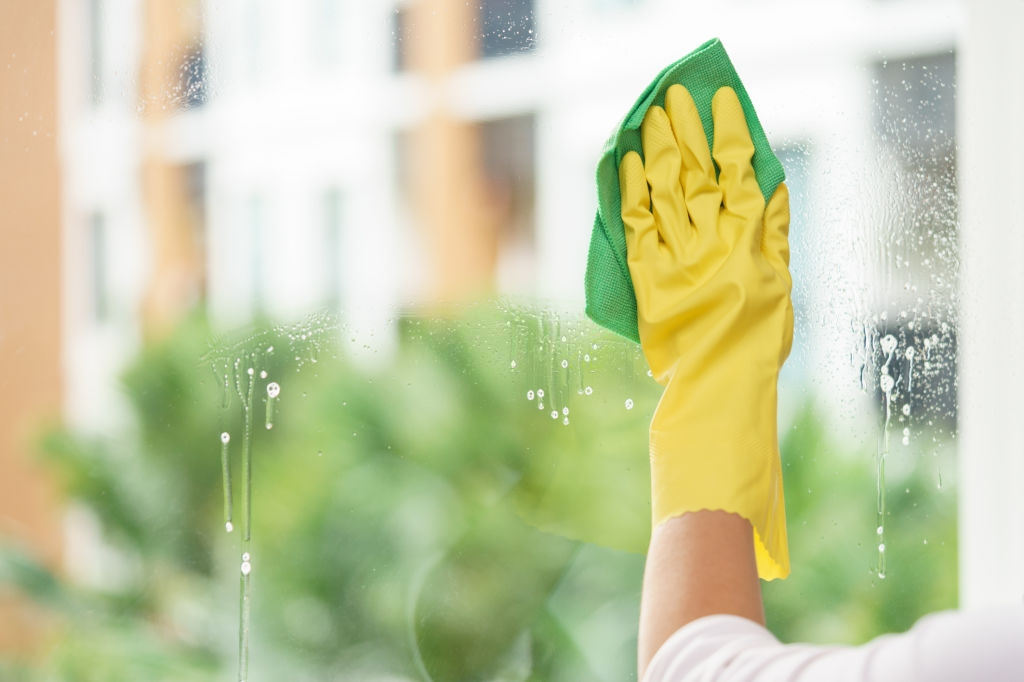 Apply turpentine oil on a soft towel and gently rub it over the affected surface. Also, you may use denatured alcohol or an acetone-based paint remover in place of turpentine oil.
Step 3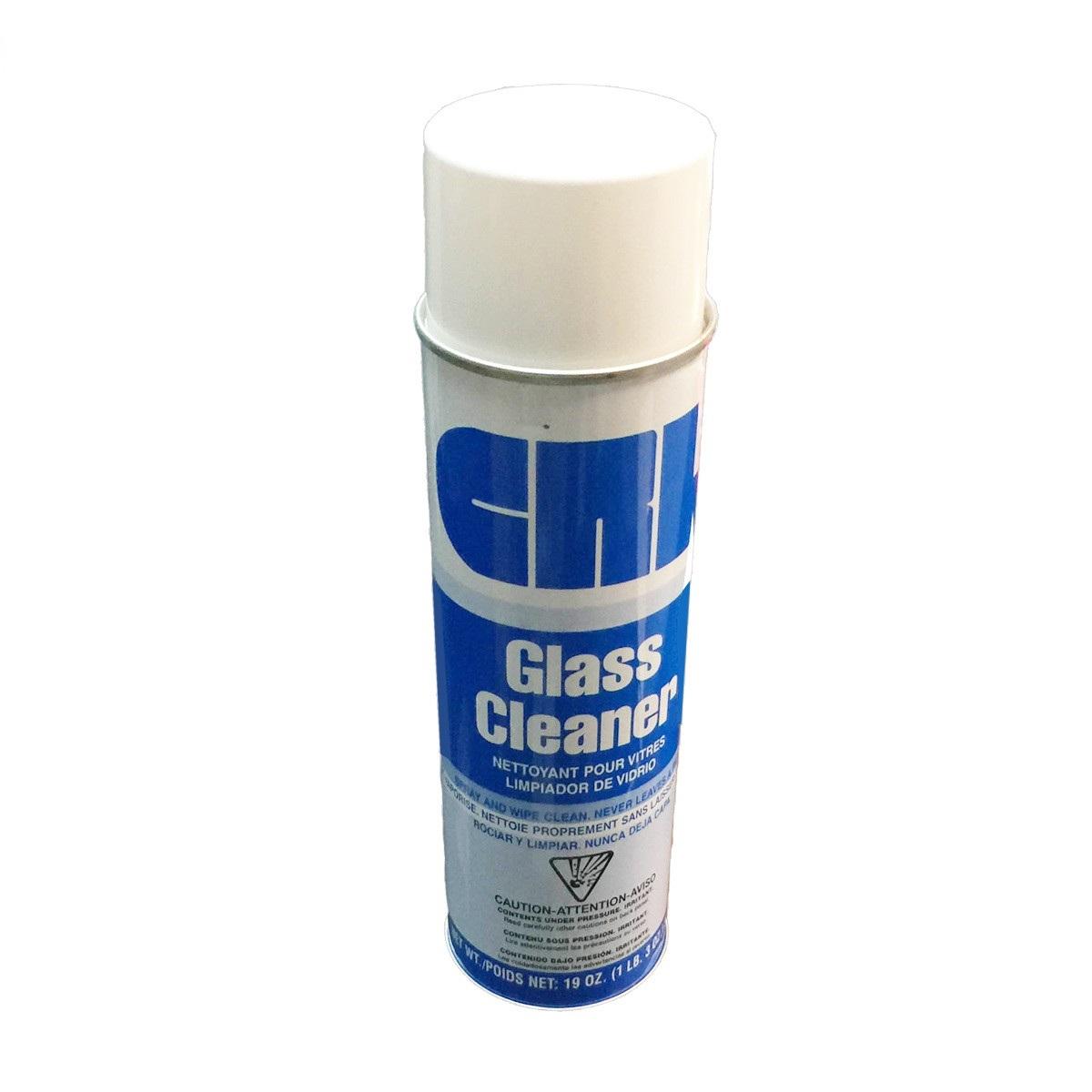 In case the above steps fail to provide the favourable results, you may try over-the-counter commercial products designed to remove stubborn residues and stains, including glue marks. You can easily get these from a hardware shop or a departmental store in your vicinity. 
Step 4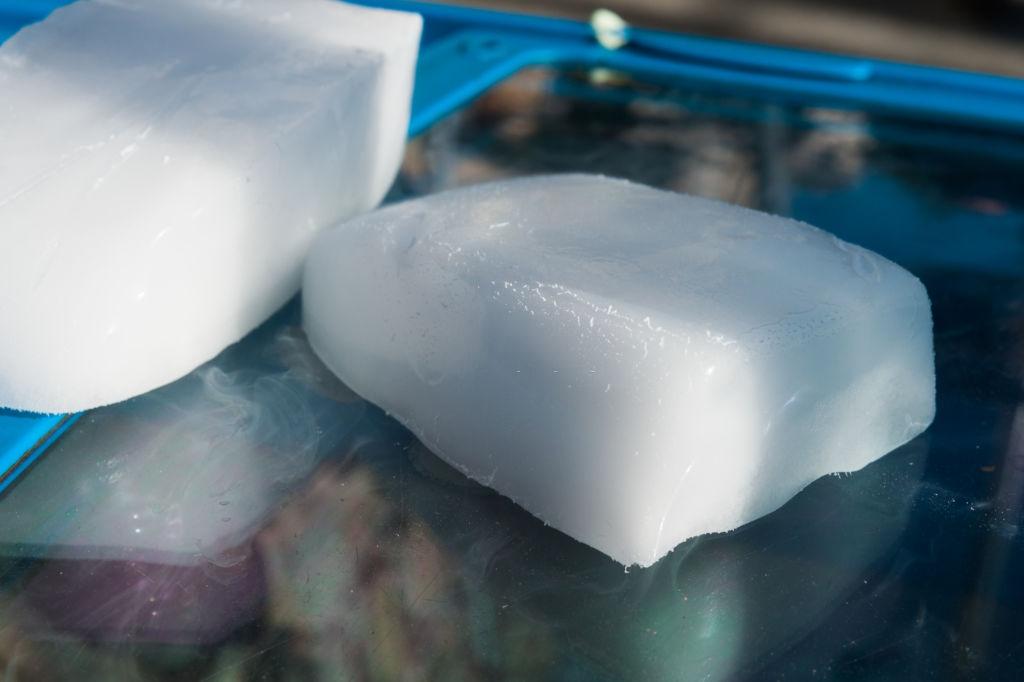 Another fantastic way to deal with the glue residues and stains on the acrylic glass surfaces is to unload a pack of dry ice all over the smudged area and wait for the adhesive to get super chilled. After some time, this residual matter will start getting brittle on its own and would start popping out. You may then use a blunt plastic utensil or a credit card to scrape it off gently— don't apply too much pressure though. 
Step 5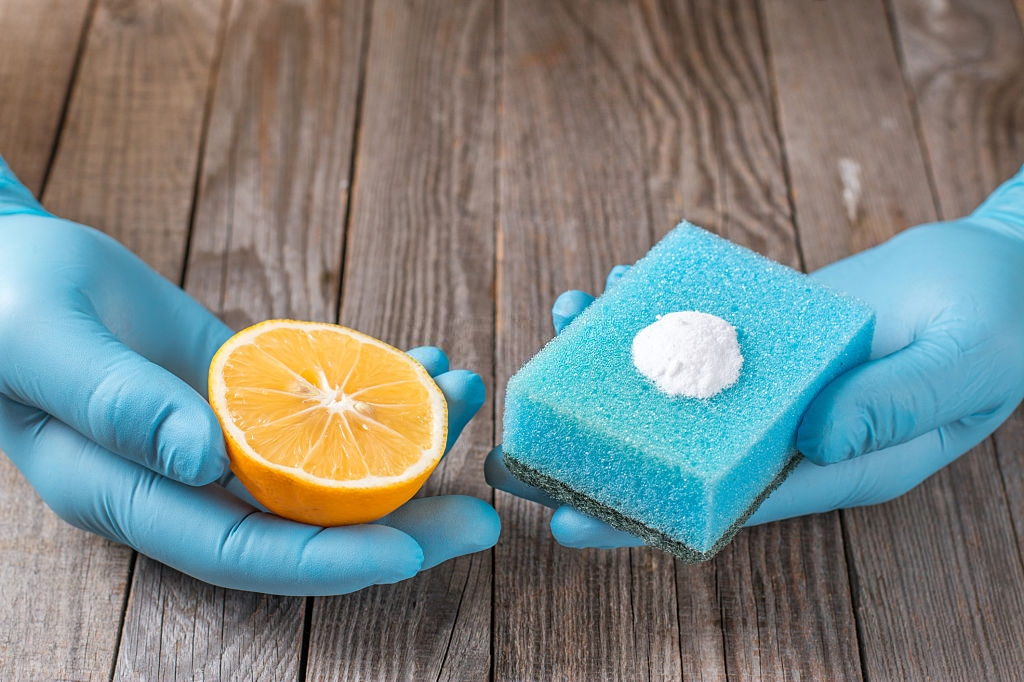 Here's another simple DIY process that you may try with all-natural items available in your home to handle adhesive stains.
Split a lemon into two halves and squeeze a few drops directly over the affected acrylic surface— follow it up by drabbing a little table salt all over it. Wait for a few minutes for the glue to disintegrate and weaken in the solution. Lastly, wipe off the solvent and adhesive with a smooth fabric or hand towel.
Cleaning Precautions to undertake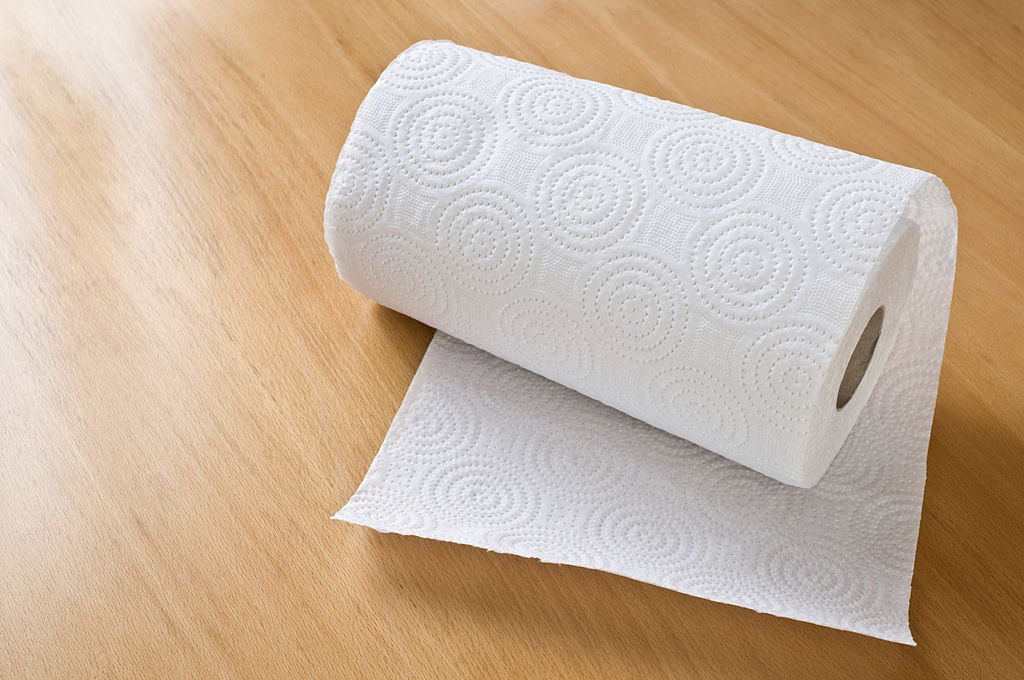 The above-shared methods to clear your acrylic glass of glue marks are pretty safe to try. However, there are a few precautions that you might need to undertake to prevent any glass damage.
Refrain from using dry and unclean clothes/rags to clean the Plexiglas surface.

Never use paper towels for cleaning.

Avoid using abrasive and aromatic solutions for cleaning acrylic surfaces.

Don't attempt to remove smudges with a sharp-edged metal object by applying too much pressure. 
Elements used to create Featured image Artwork provided by
Created by Jill
.