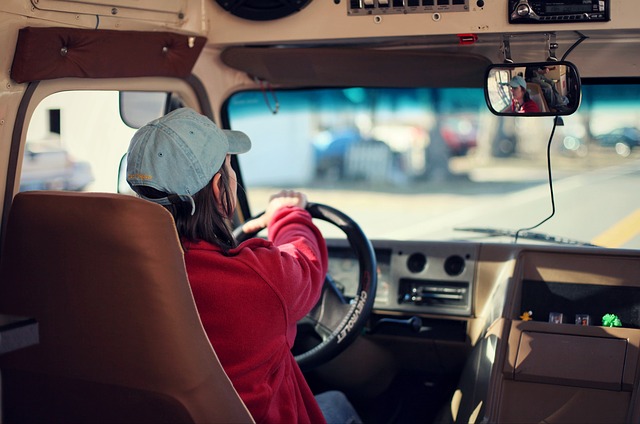 Your child has just turned 16 years old. You know what that means? It means that your child is now eligible to apply for a learner's permit. It's one of the best gifts we can give to our children: to let them drive. However, before our kids can get a driver's license, they need to have a driving permit first. 
It is important that we let our children explore driving once they have reached the right age. That way, they can start to develop a mature understanding and deeper respect for traffic laws. When we don't let them drive, they become more curious and may find other ways to learn how to drive, which can be dangerous. The safer route is the legal way. That is, to follow the right steps in obtaining a driving license.
Basically, before your child can obtain a driving permit, he needs to be at least 16 years old. Have your child decide which permit he needs to apply for. The most common type of driving permit is Class D operator permit. Just advise your child to follow these steps and he'll be fine:
Gather and submit the necessary documents to the local DMV
Before your child can take the written test, he or she needs to submit the requirements at the local DMV office first. The common requirements are proof of age, proof of residence, and proof of identity. There is a slight difference in documents required depending on whether your child is applying for a Standard permit or an  Enhanced or Real ID permit. 
Bring all the documents to the DMV office. At the office, your child needs to fill out an application form, pass the requirements, and pay the fee. Once all of these are done, the next thing to do is to take and pass the written test. 
Prepare for the written test
The most important thing that your child needs is to pass the written permit test. Many first-time takers fail the DMV written test not because it's very difficult, but because they did not prepare enough for it. To pass the test, your child must have 14 correct answers out of 20 multiple-choice questions. These include at least four questions about road signs. 
Tell your child to take the exam seriously. He or she must study the DMV handbook because it's where the questions will be coming from. Understand the laws, road signs, and other important stuff. Taking practice tests online will also help a lot in preparing for the actual test. 
If your 16-year old child passes the test, he or she can get the temporary permit personally at the office or by mail. However, getting it by mail may take up to two weeks. This permit is valid up to 5 years, depending on the date of application and date of birth. 
Getting the driver's license
Your child now has a driving permit. However, a permit is not a driver's license. To get a license, your child needs to pass the road test. To make sure that your child passes the road test, encourage him or her to fully prepare for it. Preparation includes supervising driving practice and taking driving lessons. For now, our children will have to be content with a driving permit, until they reach 18 years old and become eligible to apply for a license.
As parents, we must be supportive of our children in their endeavour in finally getting that driving permit and driver's license. Let us be there as they become mature adults and let them drive freely. 
Elements used to create Featured image Artwork provided by
Created by Jill
.