Years ago I saw an article about filling pill bottles with sewing kits for the homeless. That got me thinking – what else could I put in a pill bottle to give a homeless person. Ever stand at the travel section of Target or Wal-Mart and look at all those sample size everythings? Most of those would fit into a larger sized pill bottle!
This is a great idea for Scouting Troops and Youth Groups. All the items are inexpensive and easily found in most homes.
Have the kids collect items from friends and family – along with asking everyone they know to save their pill bottles (We have dozens!)
Then spend a few troop meetings putting them all together. You can either have the troop handout the filled pill bottles or donate them to a local shelter to give as needed.
A few examples of items my friends and I came up with:
Q-tips
Lighter or Match pack
Band aids
Chap-stick
Thread
Needle
Safety pins
Super glue
Cough drops
A buck or 2 (or 5)
Mini flashlight
Alcohol swabs
Velcro
Elastic bans
Nail clippers
Small screw drivers
Wrapped candies
Antibiotic cream
Tweezers
Travel toothbrushes (the really really really small ones)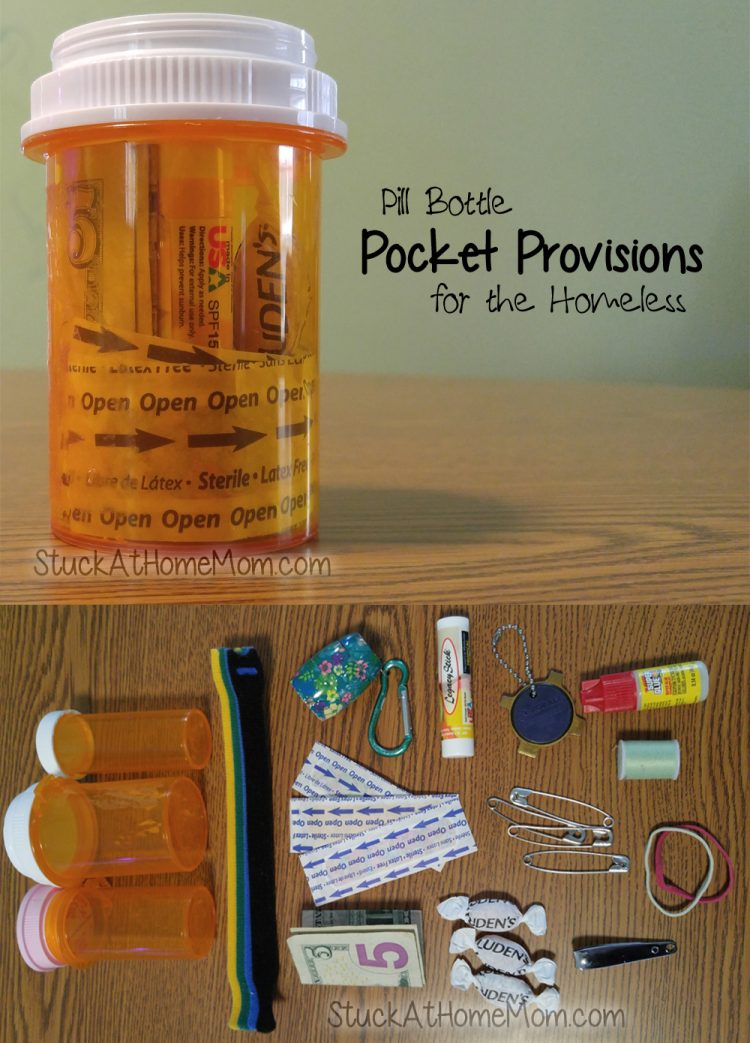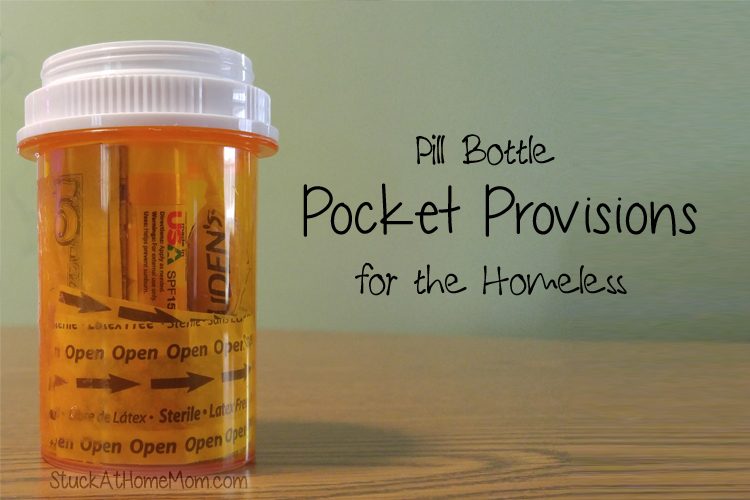 Elements used to create Featured image Artwork provided by
Created by Jill
.