Have you heard of Mean Green Cleaner?  Well, I am about to change your lives!  It's a cleaner designed to clean stovetops, around the sink, countertops, fridge and so much more. Check out how we found out how awesome Mean Green Cleaner is… 
My daughter broke open a blue pen and for some reason smeared it all over the fridge. Let me tell ya' – this Mean Green stuff took it right off and I thought that was completely amazing! It was about that time that I realized I was out of my normal floor cleaner (aka Dawn dish soap…). Hey, I wash the kitchen floor several times a week just to keep up with the foot traffic – don't judge – that was when I looked down at our 50+ year old linoleum and went 'Ummm I wonder what kind of grossness it could take off the floor'. 
HOLY CRAP! I sprayed the Mean Green directly on to the linoleum floor. Scrubbed it a little with the scrubby side of the mop and then.. – WOW!! It took about 10 years of "nasty" off my ancient linoleum floor.  Who knew there was a cleaner that could completely rejuvenate my floor! 
Now I wouldn't suggest using it as my first option for linoleum, but of course most people wouldn't use Dawn either.  However, my floors are so old, it's not like they are going to shine after they dry. I'm just looking for clean and clean it is!
Now that I know – I will use Mean Green for the first wash when the floors are really dirty, and then a linoleum cleaner directly after to keep the shine on newer linoleum floors. In a pinch, if you need to get years of grime off your linoleum fast – Mean Green is the way to do it.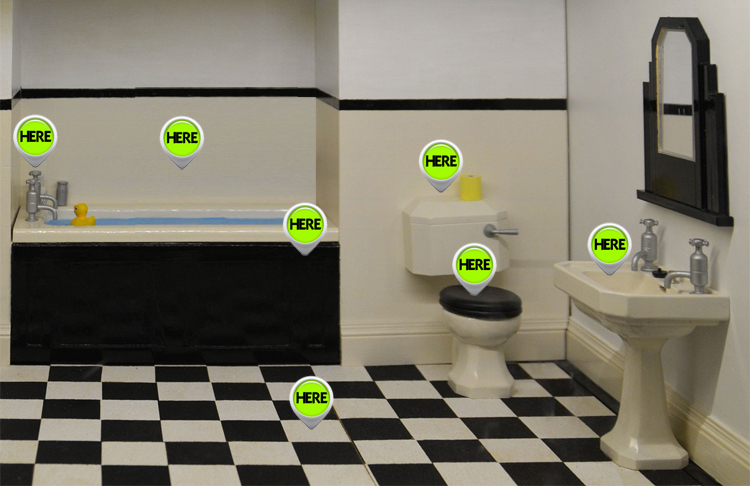 Mean Green has a huge list of uses. I checked out the website and Mean Green has a ton of uses: Sinks, countertops, cabinets, garbage cans. Carpet and Upholstery! Showers, Tub, Tile and Toilets! Even laundry stains. I am sincerely impressed!
Next, I am gonna try it on some of my carpet for our high traffic areas and right by the front door.  I can't wait to see the results.  AND – Laundry?  Well who doesn't want an awesome stain remover the can remove food, grease, oil, dirt, blood, grass and more.  I will be using this with just about every batch of laundry for sure!  Oooo boy stain removing for laundry makes Mean Green Cleaner worth its weight in gold!
Elements used to create Featured image Artwork provided by
Created by Jill
.