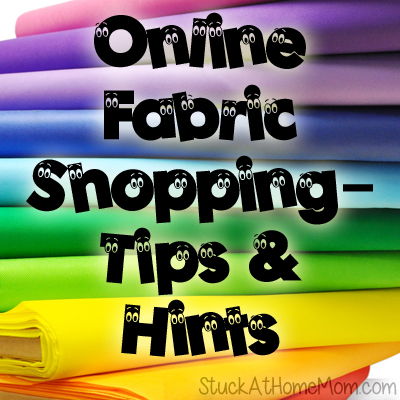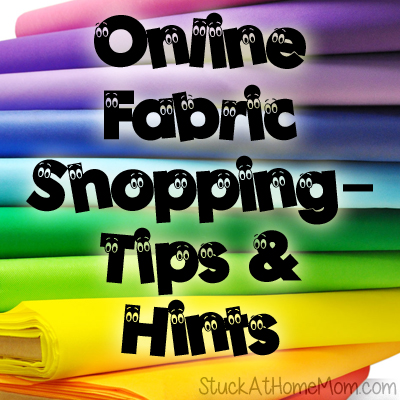 Online Fabric Shopping – Tips & Hints

Purchasing fabrics online is a great way of accessing an extensive range of options than what might be available to you in the local market. In addition, shopping from home can spare you significant sewing time and you won't even have to escape your comfortable PJ's. Here we are going to give you some successful tips for your fabulous online fabric shopping experience.
Make use of search categories
In case you haven't thought about it before, surfing through online fabric shops can take up a huge chunk of your time. Oftentimes, you'd stop yourself from scrolling ahead. Pretty fabrics will catch your eye. In order to save your time, you should always keep in mind what you're looking for. Using the search categories, you might just take five minutes to buy what you want. Work through your own preferred categories and it will be quicker than looking out every option available online and, definitely much more relaxing than walking the aisles in a physical store.
Let swatches make the decision for you
One thing you miss when shopping on the web is the opportunity and experience to touch the texture and feel a sense of quality such as thickness, drape, and surface. Besides, colors also appear different on a PC screen to real life, and online images don't generally give a concept of the scale of print. So before you order five meters of that appealing lobster cotton, it will be better to ask for a sample first. Many brands happily offer to deliver a couple of swatches either for free or a little charge. Some even have a "swatch club" where you're delivered an entire swatch booklet for a yearly charge.
Check the width
Before submitting your order, keep in mind to check the width of the roll to ensure you're purchasing sufficient cloth for your venture. Some fabric shops are focusing on quilters specifically, so you will often see offers to purchase "fat quarters."
Keep an inspiration board
If there is a print you love but cannot buy it right away, bookmark it or pin it to a Pinterest board for later. In that case, if you need a new fabric next time, you can start by looking at what you had previously bookmarked or saved instead of making a fresh start.
When in doubt, ask!
Are you not sure if that cloth will work for your dressmaking venture? Are you on the chase for that exclusive lobster print? Are you on the hunt to find matching lining? The internet may seem to look clueless at first; however remember that behind that site, there's an entire team who is enthusiastic about fabric and eager to assist their customers. So if you have got a question or any particular demand, drop them an email and they will get back to you at their earliest.
These tips are basic but smart enough to help you improve your online experience of fabric shopping.
Elements used to create Featured image Artwork provided by
Created by Jill
.