It isn't enough that my vehicle displays a message reading "Change Engine Oil Soon" but after putting the car in gear and moving forward it must also sound an alarm to scare you out of your wits to remind the driver ever so dramatically that it is not pleased with your decision to drive said automobile again without proper maintenance.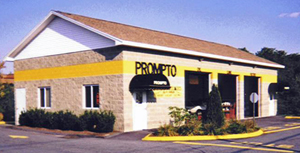 Hence this morning when I woke my main purpose in life was to get the beast some where – any where for an oil change.
The oil change went like this.
I drove my car in, walked over to the waiting area, grabbed my phone, opened an eBook and my name was called to pay for the service.
My first thought was "Oh right pay first, then they do the oil change"
I paid for my oil change, expecting to go get comfortable and the gentleman behind the counter said "Ok, you're all set. Have a great day."
Showing the man my phone with an open eBook I responded: It's done? But I haven't even read a sentence.
With missing a beat the gentleman replied "You're welcome to read here, but I must ask you to move your vehicle."
(snicker, laugh, snort)
It's taken me longer to write this post then it did to change my oil. If I had to guess I think the oil change took all of 3 and a half minutes and most of that time I was in my car deciding if I wanted to leave the keys in the ignition or on the seat.
Needless to say my next stop, the DMV, wasn't nearly as organized!
Just to recap: Prompto Inc – South Portland, Maine – Near the mall – No need to take something to read – or for that matter even take time to sit!
Elements used to create Featured image Artwork provided by
Created by Jill
.