Egg Stuffed Baked Potatoes are absolutely yummy!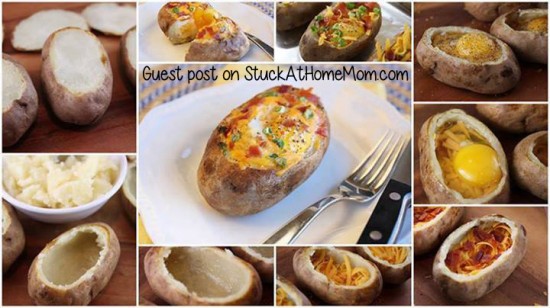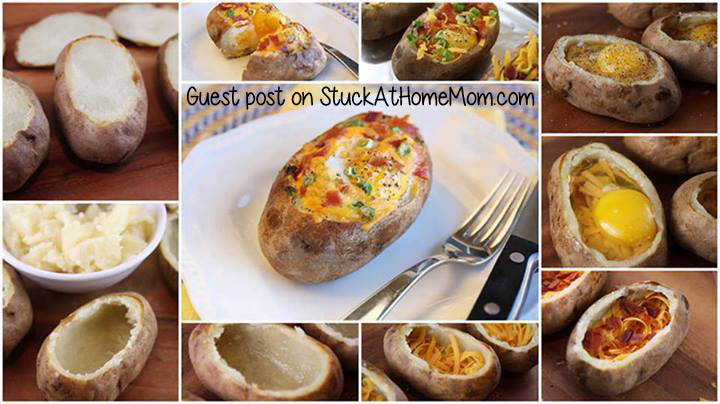 Well, don't those look good! The Egg Stuffed Baked Potatoes recipe looks like it originally comes from OurBestBites.com
I don't know where this image came from, since it doesn't appear on her blog. I'm assuming someone stole the images, created this image and started passing it around – since the images aren't marked in anyway it's not difficult to do.
I'm going to reach out the OurBestBites.com and see if the post is hers and impress upon her the need for plastering ones name on everything image – because there are jerks out there who steal anything they can get their hand on to.
However, until than I'll give OurBestBites.com a little link love (:
I'll post the ingredients, but for the directions, you'll need to head on over to OurBestBites.com
Ingredients:
• 1 fully baked potato
• A handful of cheese (grated)
• A tiny bit of butter
• 1 egg
• A handful of chopped onion
• Any other fillings you might want, e.g: cooked meats (roughly chopped), sweetcorn, spring onion etc
• Black pepper to season
Directions: click here
Elements used to create Featured image Artwork provided by
Created by Jill
.