Wicked Quick Kind of Healthy Meal – Chicken Recipe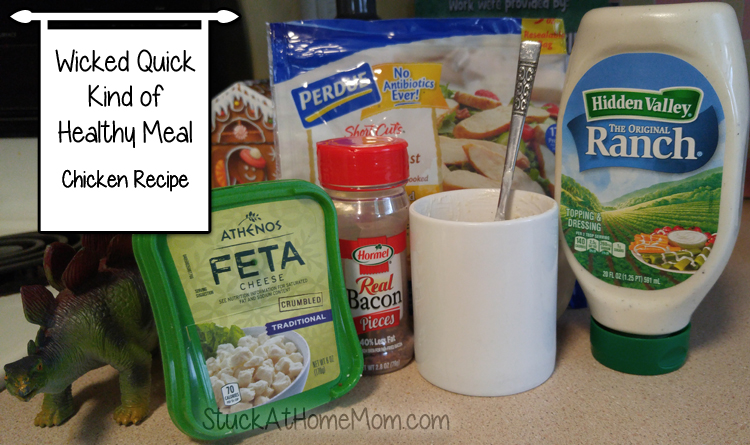 I am Not a Foodie. I don't even like to eat – which you wouldn't guess from the size of me. I literally eat to live – Not live to eat. And I HATE to cook.
Where are the Jetsons – Dinner in Pill form?!?!?
Needless to say I like quick easy meals especially when I'm only making a meal for me.
You will need:
Perdue Chicken Short Cuts (it's pre-cooked!)
Feta Cheese
Ranch Dressing – or you're favorite dressing
*Optional Bacon Pieces
Serving Size: You!
Directions:
Predue Chicken Short Cuts comes in strips. Take several strips and chop into bite size pieces.
Place chopped chicken into large mug or cereal bowl.
Add Feta Cheese, dressing and bacon pieces
Using an ordinary fork, mix it up.
Eat immediately.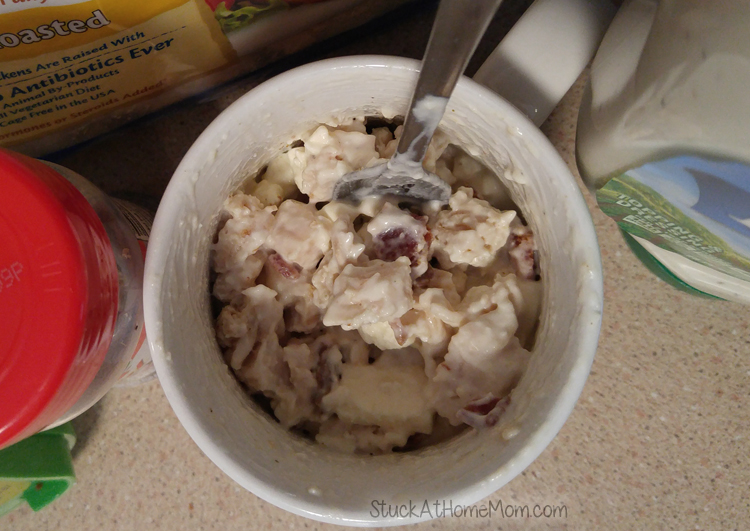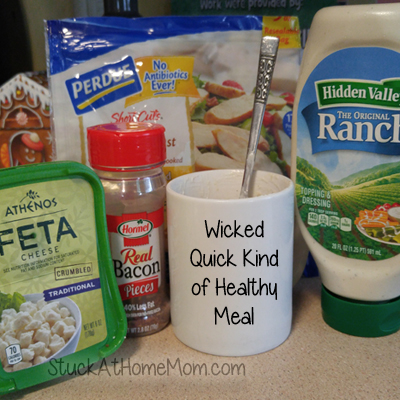 Elements used to create Featured image Artwork provided by
Created by Jill
.