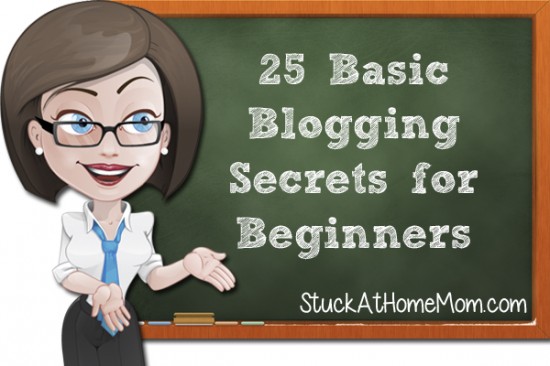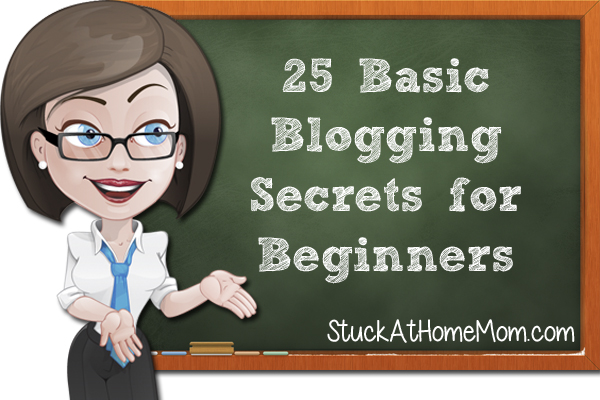 Blogging Secrets
 
1. Don't stop
You have to build a blog in order to have a blog. You can't start a blog today and expect to have traffic tomorrow. It takes time. You have to keep the content coming in order to gain traffic.
2. Engage the public every chance you get
If you build it, they're not going to come. You have to engage your following. The more you engage your following the larger your following will become.
3. Always add images
Images get people interested. Images are Good!
4. SEO
If you're using WordPress get a plugin called Yoast WordPress SEO – take the time to learn how to use it.
5. Put your social media links where people can easily find them
People aren't going to look for them.
6. Trolling
Spend time trolling other blogs. Figure out what they do then create your own way of doing it. (See #8)
7. target="_blank"
If you link to something that leaves your blog make that link open a new tab. The code is: target="_blank"
8. Be different
The only logical reason behind my traffic and rank is because I'm my own kind of different. Don't copy someone else. Watch what they do, do it and then tweak it to make it your own.
9. Network
Join FaceBook groups, forums and network groups to connect with other bloggers. Networking is all about learning, gathering and giving. Be all that.
10. Theme
The only person who needs to like your theme is you. No one else cares what colors you use or what font you have in the header. Make it readable and NOT confusing.
11. Organize
Organize your site so people can find everything.
12. SHUT UP!
Blogs need content, but unless someone is doing a research project, don't make a post a dissertation. Long winded posts are not going to keep a visitors attention. You have 5 seconds to get a visitors attention and keep it, make that first sentence count.
13. Break things up visually
Short chunks of information are best. The greatest lesson I took away from eBay was "paragraphs". Break up your thoughts and use H3 headers to title those thoughts.
14. Make it easy for people to subscribe and tell them to do it.
Click Here to Subscribe: Subscribe Here
15. Google Webmaster Tools
Learn how to use them. https://www.google.com/webmasters/tools/
16. Learn a Little HTML (code)
Code won't kill you. Learn how to make a link from scratch. But more than that, learn how to click the HTML tab in WordPress or Blogger and edit the code you just screwed up so you don't have to start the post over.
17. Register
Don't make people register or subscribe before they can view your content. No one is going to give up their email address before they know if you have something they want.
18. Don't approve stupid comments
Ad comments only hurt your blog. Delete those.
19. Know when to use no follow links
If a sponsor pays for a post the link must be NO FOLLOW! rel="nofollow"
20. Know when to use no index
If you need to No Index a post, what's the point in posting it? No Index post add no value to your blog. Sponsors don't pay for "No Index" posts. They want the posts they pay for to be indexed and found.
21. Share
Share your content on social media as soon as it's published and ask others to share it also.
22. 'How To' posts are golden
The internet knows everything. "How To" posts draw traffic for the reason that they tell people how to do something.
23. Don't spam your subscribers
Don't spam your email list or your followers on social media. They can unlike you, unsubscribe and block you. They may even report you to the powers that be and get whatever accounts you have suspended.
24. Be Social
If you haven't taken the hint start a FaceBook page, a FaceBook Business profile, Twitter account, pinterest account, G+ account, linked in account and whatever new comes along – And USE THEM!
25. Contact us
Don't forget a contact form that's easy to find and use. Don't leave your email address on your site. It's tacky and unprofessional.
BONUS:
Clickable Pictures
Pictures shouldn't be clickable unless they lead to something.
Search
My Blogging Buddy from Budget Earth will tell you that at the top of every sidebar needs a Search Bar.
Elements used to create Featured image Artwork provided by
Created by Jill
.