5 Ways to Spruce up Your Outdoor Living Area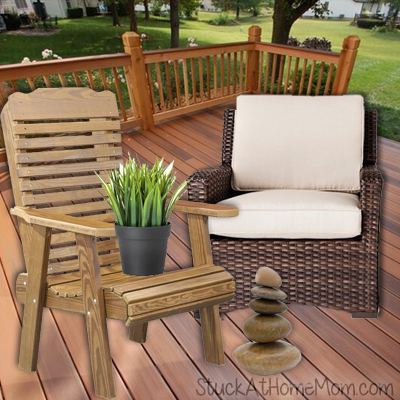 No matter how big or small your outdoor area might be, it could likely benefit from a bit of sprucing up. You will want to get outside and enjoy your surroundings, particularly during those months of the year when the weather is absolutely gorgeous. Doing so does not have to break the bank either, as there are great companies such as Groupe Northstone ready to lend you a hand. As you consider the possibilities, here are five great ways to spruce up your outdoor living area this season.
Design An Innovative Outdoor Dining Area
When the weather turns nice, you will want to get outside and enjoy a nice meal with your family and friends. Putting a little thought into how you want the space to accommodate your needs will help you enjoy that meal with more fortitude. There is a wide array of furniture that you can consider depending upon the climate of the region in which you live. Consider how many people you can reasonably expect on any given dining occasion and plan your furniture needs based on that estimate.
Use the Sun to Your Advantage
You should not be afraid of the sun. In fact, set out to use it to your advantage. Your skin will love you, as long you take some special precautions. A bit of vitamin E is just what the doctor ordered, particularly if you have been cooped up indoors for much of the winter. Look for a great lounger that is comfortable enough for you to soak up some rays. At the same time, you will want it to be easy to clean and to be able to be moved on a moment's notice when the occasion and mood hits you. Consider a modern and sleek look to fit in well with your overall motif.
Don't Forget to Create Some Shade
While the sun is great, you will want some shade as well. This needs to be accounted for, as our skin was simply not made for long time sun exposure. Get creative with this and add some sun umbrellas that add to the overall aesthetic look of your outdoor living area. Your can use canopies, powerbrella's, and much more to complement your space and give it that creative look and feel you have been trying to create.
Make the Night Light Up
Nighttime is a perfect occasion to make your outdoor living area come alight in light. You can get creative here and really impress your visitors. There are a range of products available on the market today that will help you do just that. You can put lights around the garden, highlight your waterfall, or add in some cool lanterns just for an added effect. The sky is really the limit here. Remember to consider waterproof ornaments in order to protect them from the elements and add some longevity to your investment.
Heat Makes the Cool Weather Endurable
You no longer need to run in from the outdoor patio if an unexpected cool snap rolls in on you. Portable heaters today look great and really put out the heat. This will keep the party rolling outdoors even hours after a cool chill enters the scene. Choose a stylish heater. These are safe and accomplish the objective well. You can find them in big and small sizes, so they will fit in well with whatever overall outdoor design that you are looking to achieve. These are also great for romantic evenings out on the patio!
These are five ways that you can really add some pizzazz to your outdoor living area. They will work with almost any size yard or patio anywhere in the country. Remember to consider using a landscape architect to help you design just the perfect space to fit your needs and personality. You can be outside enjoying your new space in no time at all.
Elements used to create Featured image Artwork provided by
Created by Jill
.