52 Week Money Challenge 2016 Printable
It's finally ready (I hope!) This years 52 Week Money Challenge chart and calendar.
52 Week Money Challenge 2016 Calendar is new and improved. Ok, maybe not improved – it works the same way as last time – BUT it has a new look! Three New Looks.
Last year the Challenge Calendar received over 500,000 downloads just in the first month! Are you Game?
Can you Handle the 52 Week Money Challenge?
It's easy. Each week you the dollar amount for that week into a jar. Week 1 you put $1 into the jar. Week 2 put $2 into the jar and so on.
At the end of the year you'll have saved: $1378.99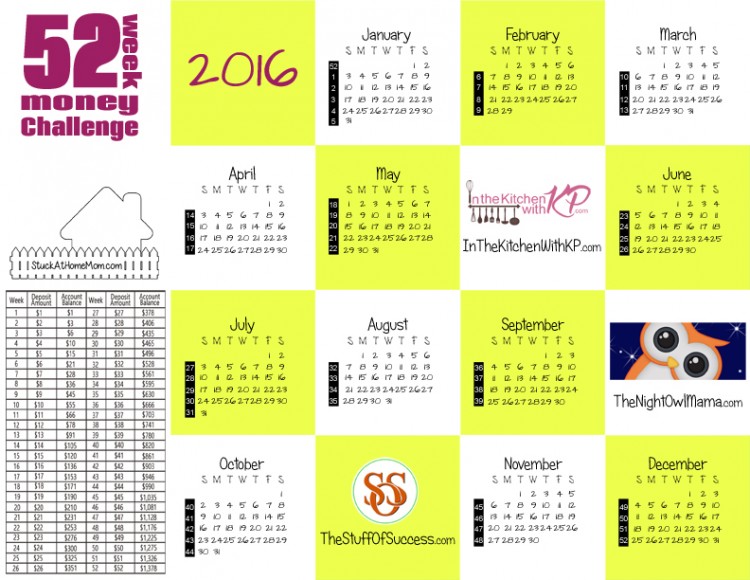 Downloads.
PLEASE NOTE: These are LARGE files and canNOT download to cell phones or tablets. Download to a PC or Mac only.
Files are .Zip files. Meaning you must double click on the folder once it is downloaded. Once the folder is open, copy the file and paste it outside of the original folder.
52 Week Money Challenge 2016 – 300ppi
52 Week Money Challenge 2016 – 150ppi
Elements used to create Featured image Artwork provided by
Created by Jill
.