—————————————————-
2015 – 52 Week Money Challenge PDF
Download printable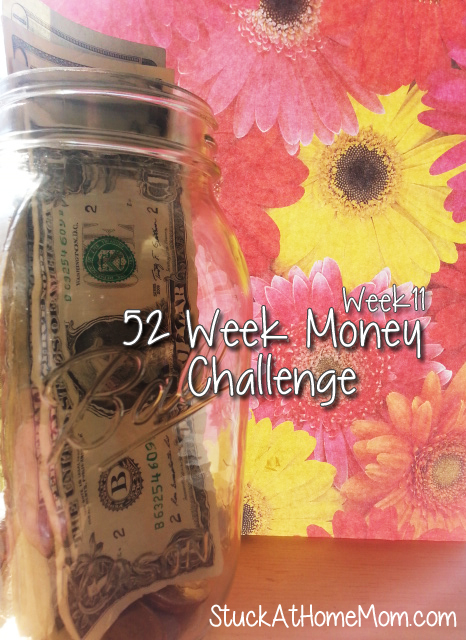 52 Week Money Challenge Week 11 #52weekmoneychallenge
Anyone else feel like they've lost most of the day? I love the extra hour of sun light, but I seem to have lost 6 or 7 hours from today. But regardless, it's time for the 52 Week Money Challenge.
This is week 11! That means $11 in the jar for a grand total of $66.
If you haven't started your Challenge you can start today! Download the printables below and make this your week 1! Or play catch up with us!
52 week money challenge 2014 JPG
[wpdm_file id=15]
 
52 week money challenge 2014 PDF
[wpdm_file id=16]
 
Printable! Get a jar and each week put in the amount listed. It starts with one buck and goes up by one more each week. By the last week of the year you will have $1,378.00!!! Print and stick the chart right into the big jar, or tape onto it so it wont get lost. Fun and pretty do-able!
Elements used to create Featured image Artwork provided by
Created by Jill
.