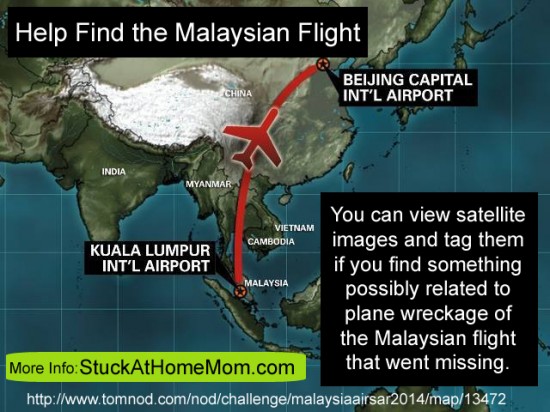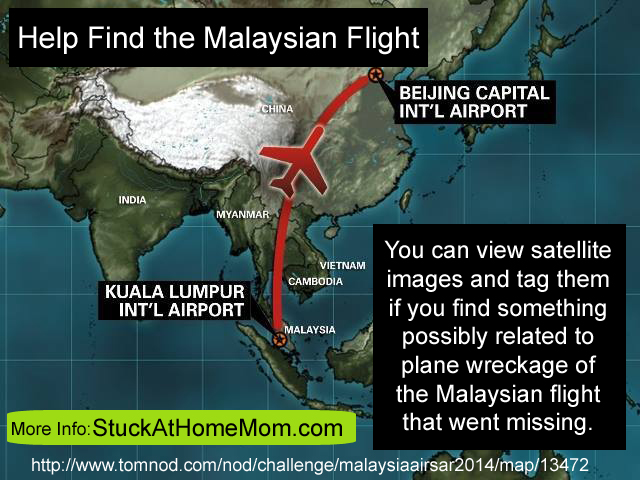 Help Find the Malaysian Flight
Technology is an amazing thing. It can take us to the moon, find small tumors and now it can allow all of us to lend a hand in finding the missing Malaysia Airlines Flight 370 that vanished over open waters.
Malaysia Airlines Flight 370 took off from Kuala Lumpur shortly before 1 a.m. Saturday (1 p.m. Friday ET). The Boeing 777-200ER, carrying 227 passengers and 12 crew members, went missing while flying to Beijing.
You can view satellite images and tag areas if you find something possibly related to plane wreckage of the Malaysian flight that went missing.
Please visit: http://www.tomnod.com/nod/challenge/malaysiaairsar2014/map/13472 to help find the plane and hopefully survivors of this vanished plane.
Elements used to create Featured image Artwork provided by
Created by Jill
.