Back to School Mommy Madness
Taking a Minute for Yourself P&G Gift Pack Giveaway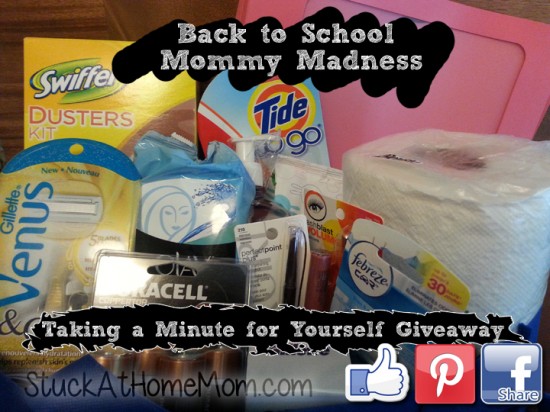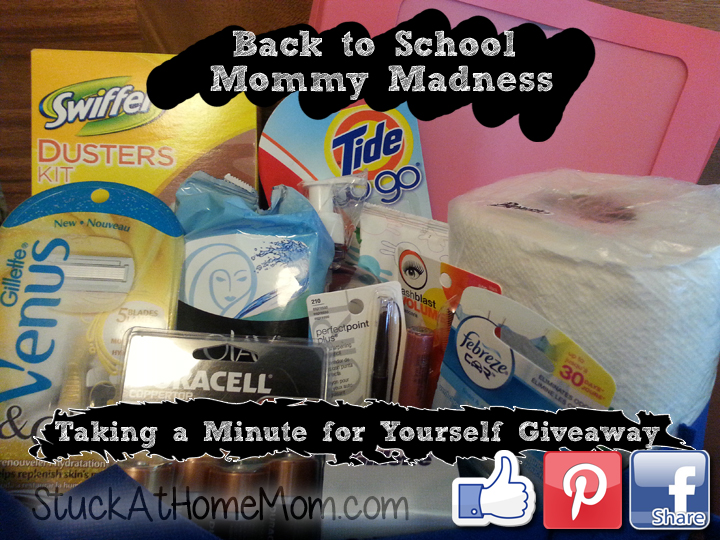 Which one do you relate to?
1. The mom who is usually stressed, but has it "all together" because she never stops?
2. The mom who doesn't stress about it until last minute and then is completely overwhelmed by everything that needs to be done?
Yeah, I don't have a good answer either! How do we stop the stress?
Yesterday my Bestie and her 2 kids came over for an end of the summer splash party in our backyard – one more play date before the first day of school. Great idea except neither of us had any back to school supplies ready and we were quickly running out of time. I remember looking at the clock and thinking 'it's 10am that means 23 hours until school starts and mmmmm we need to go shopping, what are we doing letting the kids swim?'
It's not that we wanted to put it off, but when is there time? I know everyone asks where did the summer go – but seriously – WHERE DID IT GO?!?!
Thank God we don't have to write "What I did with the kids this summer" my mind has gone completely blank …… well I made dinner most nights and I remember lots of swimming … ummmm.
And now with school starting there are after school activities, sports, TaeKwonDo, homework, the wee one has therapy after school …. needless to say I was overjoyed when P&G offered to send a gift package to help easy the stress of back to school …. and right in the nick of time!
What a package! Inside a reusable bag were school supplies, cleaning supplies, makeup, batteries and more – products like Bounty, Duracell, CoverGirl, Ivory, Pampers, Puffs and Tide over a $75 value. P&G has even developed the Mom's Back-to-School Checklist to help us get organized and easy our way into the back to school mayhem.
Some of my biggest stresses fall around snack and meal times. I find that taking some time and relaxing with Pinterest to find healthy easy meals helps calm my nerves and helps me organize our after school snack time before we run out the door again and our evening meal rush between homework and bed.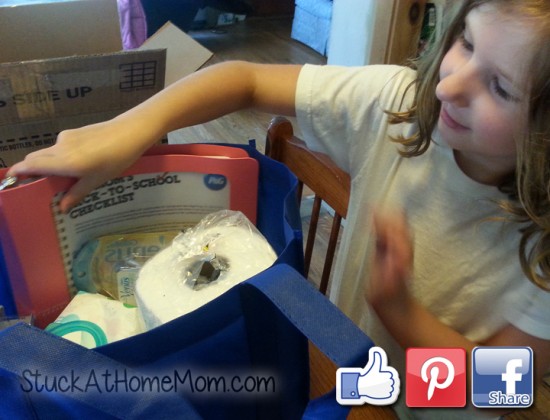 P&G wants to share a gift package with one my readers too!
The Gift Package will be similar to image above, filled with products to help make the back to school transition a little easier and help one of my readers find a little time for themselves.
~GIVEAWAY~
I like to keep things simple so this will be a simple giveaway.
To enter:
Step 1. please Like and Follow P&G on FaceBook and Twitter and feel free to join in their conversations on tips and tricks to getting back into the back-to-school swing.
Step 2. Leave a comment telling me you've "Liked and Followed" P&G.
Do NOT forgot to use a valid email address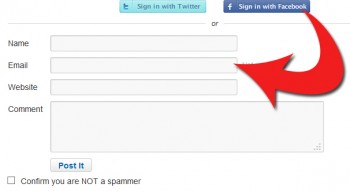 PS if for some reason you can't leave a comment, contact me via FaceBook: https://www.facebook.com/eDeeWilliams
Disclaimer:
Prize is graciously provided and the responsibility of P&G.
Giveaway open to US mailing addresses only. Not valid in any other location. VOID WHERE PROHIBITED BY LAW. Must be 18 yrs or older to enter. Giveaway ends Sept 08, 2013 at 11:59pm EST. Only 1 person per household may enter. Rules must be followed and required entry must be answered. All entries of winner pulled will be validated for winning. If I find that I can't verify an entry or 1 is invalid I simply draw a NEW Winner. Winner is selected using Random.org and will be emailed and given 72 hours to respond. In the event of no response a new winner will be chosen. Prize fulfillment comes directly from participating pr and not from blogger. Owner and writer of this Blog is not responsible for prize fulfillment or lost or stolen prizes. Once I email the sponsor your information it is up to the sponsor to fulfill the prize. Sponsor has the right to refuse filling prize for duplicate winners from other blogs. In this case a new winner will be chosen. Prizes can take 4-6 weeks to be delivered. In the event that a prize is not received I will do all possible to contact the sponsor and work through for a solution. By entering this giveaway you agree to have read these rules. if you have any questions please contact me by clicking the envelope on the side bar to email me
[Much Thanks to The Night Owl Mama.com for allowing me steal her terms and conditions.]
Elements used to create Featured image Artwork provided by
Created by Jill
.