Soda Stream!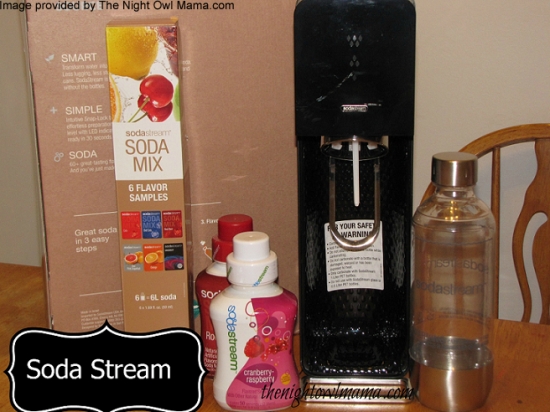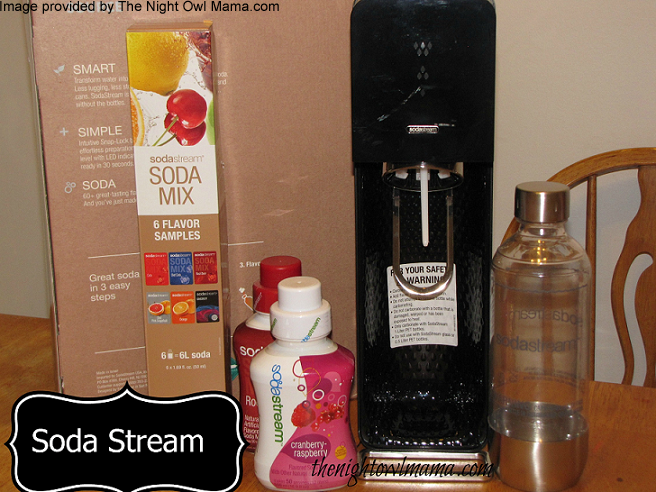 I'm a soda lover, but I'm not a lover of the high fructose corn syrup – the calories are out of control and even the no calorie sodas aren't healthy.
I hate the addiction to high fructose corn syrup and once I finally have it out of my system it only takes one glass (with a slice of pizza) to bring the addiction on back.
I also dislike the expense of brand name sodas. The 2 litter bottles usually cost less than the 16oz bottles – but all I want is a bottle with my pizza on Friday nights.
Enter Soda Stream!
As Tricia from the Night Owl Mama explains "Soda Stream allows you to have multiple flavors in the house without all the bottle and cans taking up room in the kitchen."
Tricia goes on to say "The soda maker lets you turn ordinary water into sparkling carbonated water or soda. It's quick and easy to use. Fill the bpa free carbonating soda stream bottle with tap water or filtered water and then simply add the carbonation by pressing down on the lever on the soda steam. You can add the amount of fizz that you like."
The best part is I can eliminate the high fructose corn syrup for my diet and there are over 100 flavors to choose from.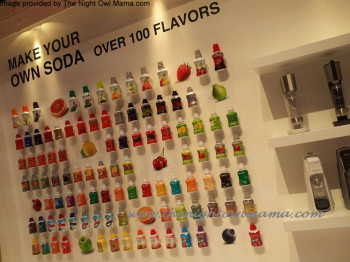 The Night Owl Mama is hosting a Soda Stream!
WIN IT: One giveaway package of a Fountain Jet Soda Lover's Start-Up Kit ($99.95) sodastreamusa.com/Fountain-Jet-Soda-Starter-Kit-P184.aspx.
Includes:
Fountain Jet – winner's choice of color (black/silver, red/silver or white)
* 1 carbonating bottle, reusable for up to 3 years
* Reusable carbonator to fizz up to 60L of soda
* Variety 6-pack of popular sample-size flavors
* 3 full-sized flavors of the winner's choice
How to Enter: Log into Rafflecopter below using your Facebook I.D or email address.
Images provided by The Night Owl Mama.com
Elements used to create Featured image Artwork provided by
Created by Jill
.