[Because we all know the government uses YAHOO!]
Got this one in my inbox today – I love hoax/scam email – they are the BEST!
Subject: Attn!
From: "Azha Travel Group SARL"
To: undisclosed-recipients:;
This is from the email account investigation agency, we where set up by the U.N working under the CIA (Central Intelligence Agency) Bodies, our duties is to monitor and investigate email addresses and mails to prevent individuals from getting scam.
You are hereby required to forward to this office via email; [email protected] every mail and content of anyone you are dealing any transaction with online or paying money to, or any email you suspect to be scam, so we can investigate them and let you know the legitimacy, and if any is to be Fraudulent, we shall immediately send the FBI after them, and charge them for Fraud
Our duties is to fight against scam and terrorism.
Thanks
Yours Sincerely
Capt. Jeffry Adams
Investigation officer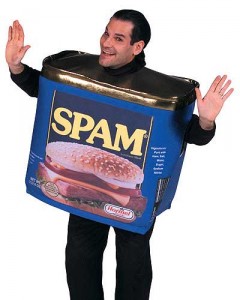 Elements used to create Featured image Artwork provided by
Created by Jill
.