Decorative Mason Jar Outdoor Path or Walk Solar Lighting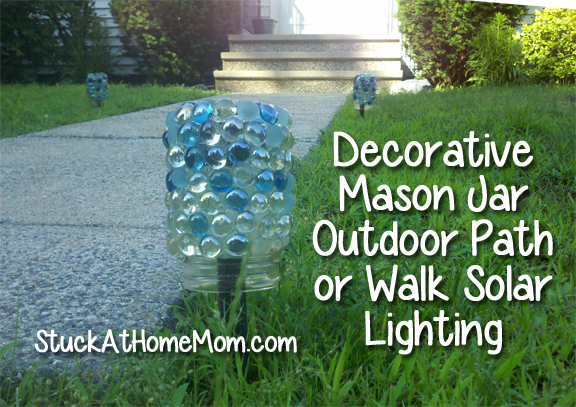 I'm considering a blog dedicated to what I can make with cheap solar lights! Heaven knows I used them enough.
I started this project using a $2 solar light I got at the Dollar store. A bag of gems from Walmart, a jar of Guzman's salsa and one big mistake – all purpose adhesive – Do NOT use all purpose adhesive – it's nasty stuff! It still smells and the things have been outside for a month! Use a hot glue gun!
I made one with adhesive and 3 with a hot glue gun, the hot glue lasts longer and endorse the elements much better than the adhesive.
But regardless if you love adhesive or stick with hot glue, the directions are pretty much the same.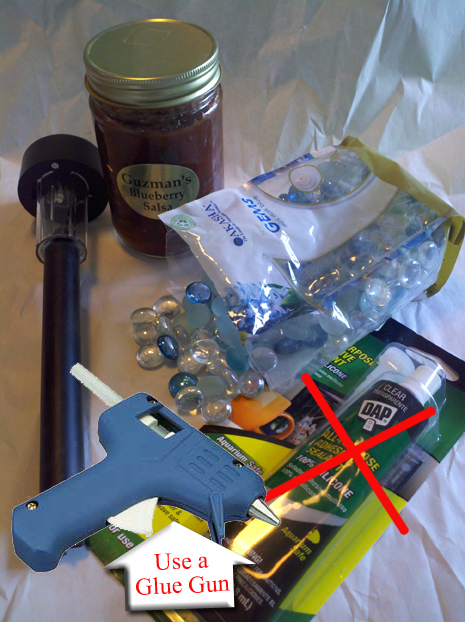 First, grab a bag of chips, a good movie and a glass of soda and eat up the salsa! I only eat Guzman's Salsa.
Start at the top.
Make sure you leave an opening for the solar panel or it won't charge properly.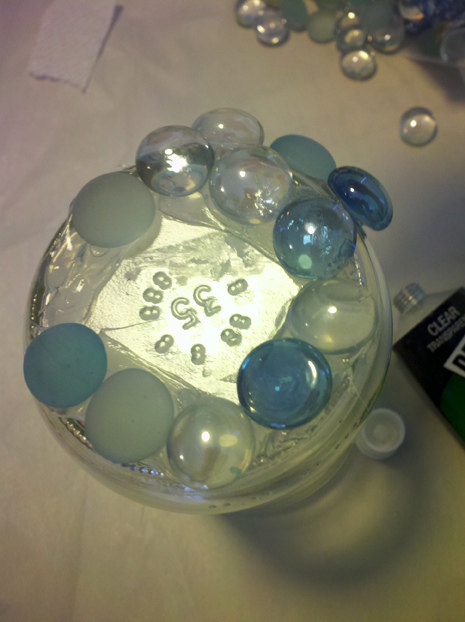 Work your way down the jar adding a little to much hot glue so it surrounds the gems – this way you know they'll stay in place.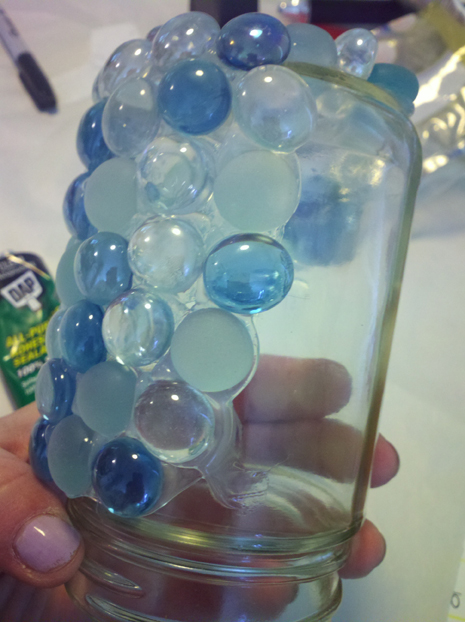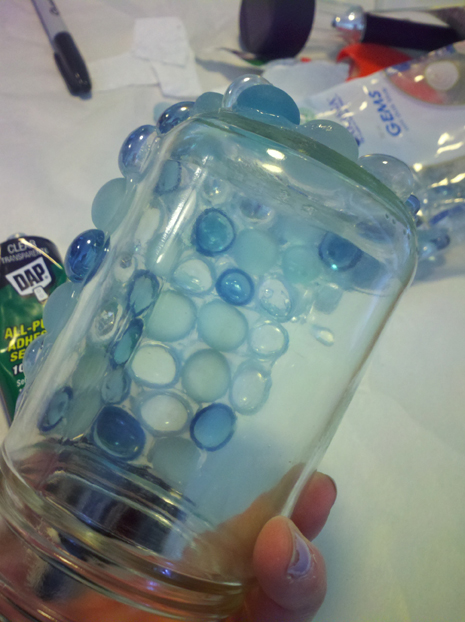 Once you're finished. Put a little hot glue around the solar panel and stick it into the jar where you left the opening.
If you use hot glue, you're ready to put your decorative lighting outside right then and there, if you used the adhesive, you need to wait at least 24 hours and make sure you leave it outside to dry and harden, the smell will kill you!
Elements used to create Featured image Artwork provided by
Created by Jill
.