Can you help save Remy – Rescue Dog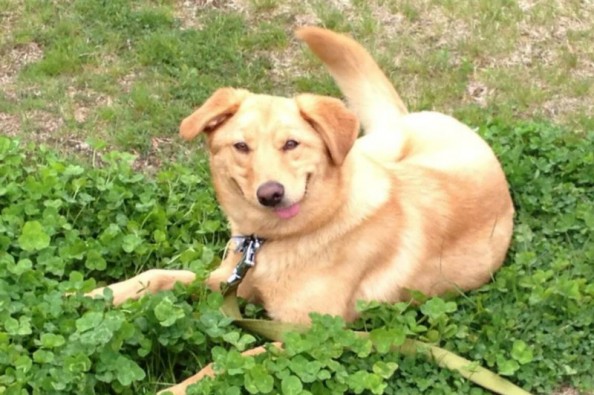 Last December, my friend adopted a rescue dog named Wyatt from the Golden Huggs rescue shelter in Vermont. Soon after she brought Wyatt home to Maine, she found out that he had a sister that was surrendered to the shelter with a broken jaw, likely due to severe abuse. Another friend and colleague of ours immediately began the process to adopt Wyatt's sister. She named her Remy (short for Remington) and reunited her with her brother in Maine.
The shelter was told by their local vet that her jaw would be fine as is without major surgery. However, her doctors in Maine have a different opinion, and it's not good news. Due to the broken jaw that was never repaired, Remy will soon not be able to open her mouth enough to eat and drink. Remy is a sweet and wonderful dog, but she now requires jaw surgery to save her life. Doctors estimate this surgery could cost upwards of $10,000.
Please take a moment to visit the donation website and meet Remy. Her sweet, lopsided smile will touch your heart, as it did with her adoptive family. Remy has been through so much in her short life already, and they just want her to have a long, happy life. But they can't afford the surgery she needs on their own. Please donate if you can and share her story! On behalf of Remy and her family, thank you so much. Your generosity will help rescue her again.
Any donation will help save this wonderful dog: http://www.gofundme.com/3f6d1o
Elements used to create Featured image Artwork provided by
Created by Jill
.