I have been looking for a solution to the ever-growing problem of not being able to locate and identify my girls' belongings. And it seems that the older get, the more things they have to keep up with. First of all, it was their back-packs. Every kid has one, and so many of them are so much alike. How do I find which one belongs to my child? Then, it was their TKD equipment. You guys… this is a really tough one. All of the parents in our area buy equipment from the same place. It seems the only solution here is to marker their names on their bags, but even that can be difficult. For safety reasons, their name needs to be in an inconspicuous location, so I still find myself searching for their TKD equipment bags. And the clarinet… seriously, every kid has the exact same case, and I don't know how to make ours stand out so that it can be found easily. The worst is when you get home and realize you have someone else's instrument. My youngest daughter is also autistic, so she can't really tell people which bag belongs to her. We really needed a solution.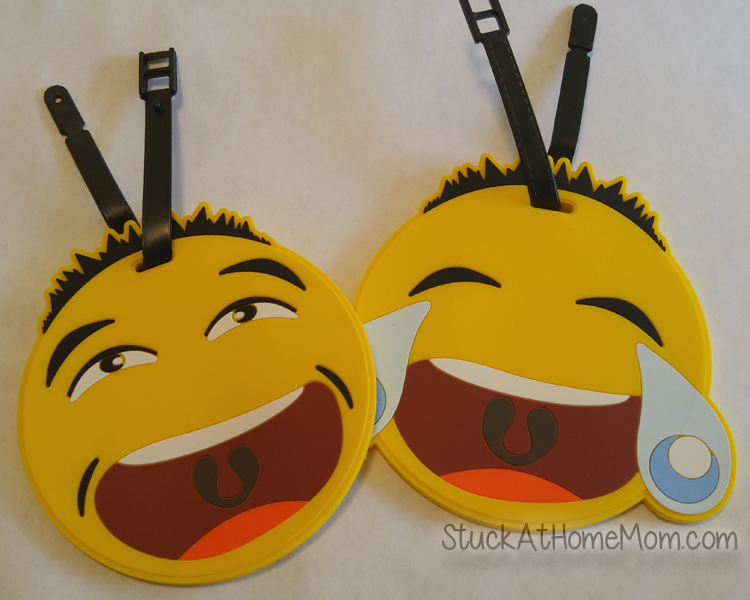 Well, the solution is here! These Emoji Travel Luggage Tags by Emochies are perfect for tagging everything! And who doesn't love emojies? The Emoji Travel Luggage Tags by Emochies are fun, bright, and will make your bag stand out. You don't need to worry about bringing home the wrong bag, or anyone accidentally taking yours. They come in sets of two tags. You can get them with the Heart Eyes and the Stuck out Tongue Face, or the Tears of Joy and Happy Smiley Face. The secure straps are adjustable and will easily fit onto any luggage or bag handle. One thing that I love about these emoji luggage tags is the size. They are about 4.5 inches wide, and can be easily spotted from a distance. In the back of the tag is a card for writing contact information, or if you have one, you can simply insert your business card!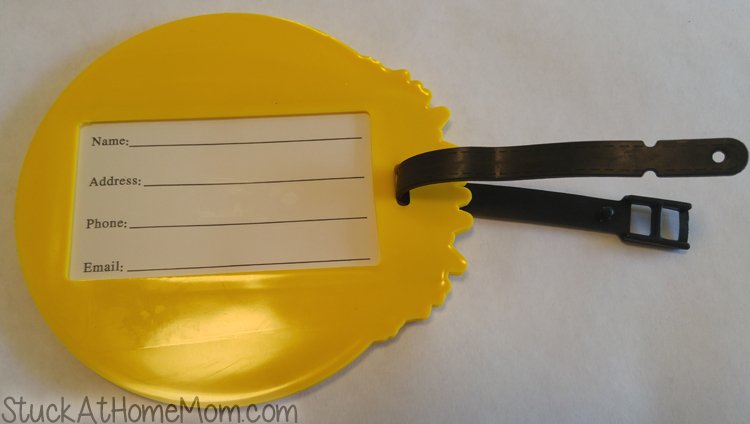 These luggage tags are going to make my life as a mom so much easier. I can label all of my girls' bags and feel confident that they will always be able to find the correct bag quickly and easily. No more bringing home the wrong bag! And we love these emoji luggage tags because they are so unique and fun! I can't wait to tag every bag we own!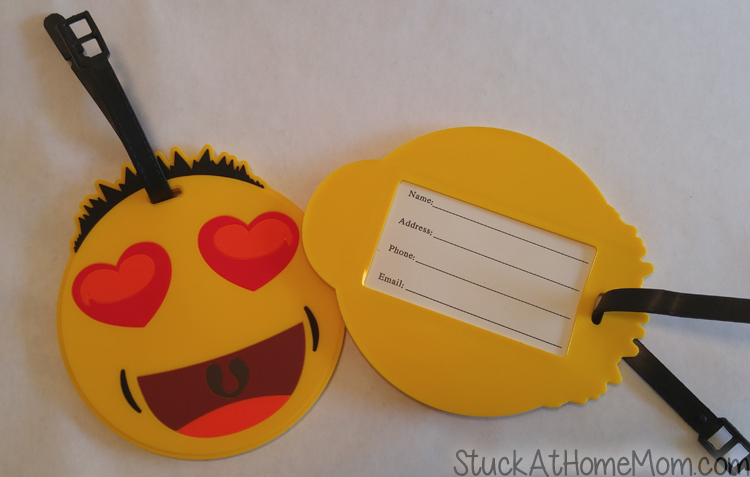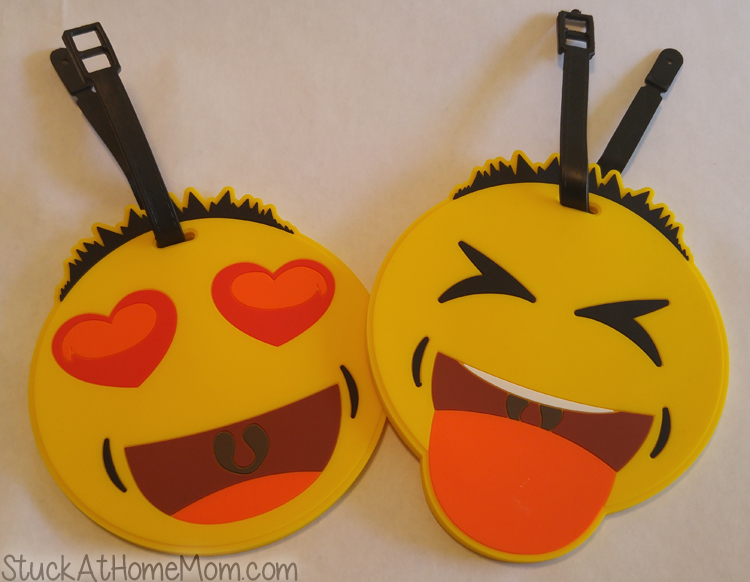 Elements used to create Featured image Artwork provided by
Created by Jill
.